We have seen an increase in fraudulent text messages sent to iQ members claiming to be from us. To help you stay informed and protect your account, please read these quick tips on when we will or will not send you a text message.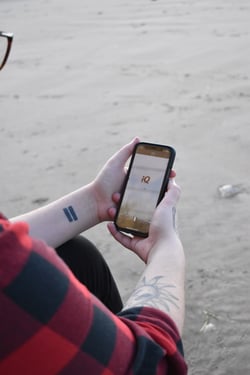 What we will NOT do:
We will never send you a text or email asking for personally identifying information.
We will not send an unsolicited text message asking you to click on a link. If you receive such a text, delete the message and do not click the link.
We will never ask you for private banking information such as an account number, card number, PIN, or 3-digit security code.
What we WILL do:
You may receive a text, call, or email from our automated fraud service notifying you of a suspected fraudulent transaction. These messages will only ask you to reply YES or NO. They will not ask you to click a link or provide personal information.
You may receive a text or email alert from online banking. You may verify which account alerts you have set up by checking the Notifications tab in your online banking settings.
You may receive a text message as part of a verification process when calling our Member Contact Center for support or logging in to online banking. We will not send any unsolicited verification texts.
What should you do if you receive a communication that you suspect is not from us?
Do not respond to the message or click on any links. Delete the message from your device.
Check our website for any alerts about known scams or fraud.
Log in to online banking or our mobile app to see if any suspicious transactions have occurred.
If you believe you have given private banking information to anyone, give us a call at 360-695-3441 or 800-247-4364 to report the incident and help us protect your account.