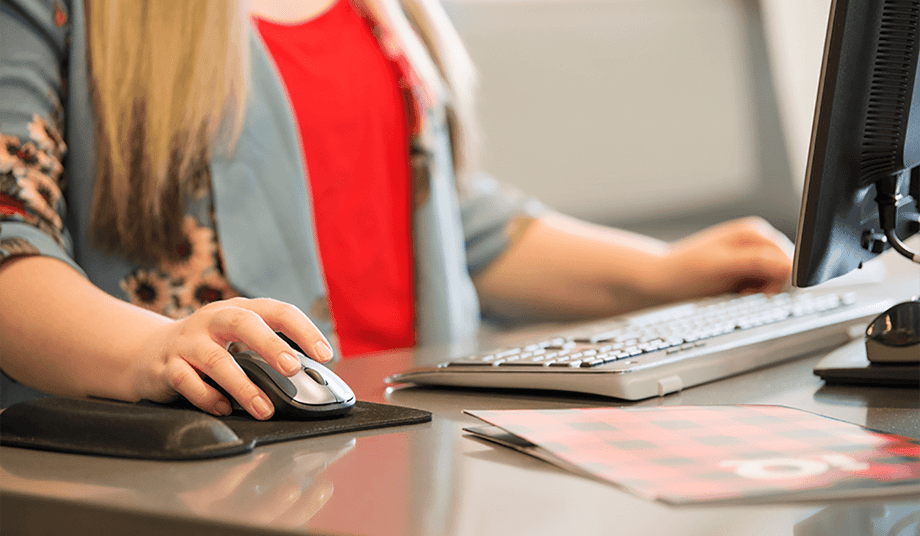 Every business runs on cash, so every business should have both a checking and a savings account. However, you don't want to run your business using the family's accounts. You should establish separate checking and savings accounts that are structured specifically for business. The basic functions of checking and savings accounts are the same, whether you are using them for your small- to medium-sized business or for your personal needs. Checking accounts are used to accept payments and to pay bills. Savings accounts are used to hold your money so it will gain interest until you are ready to use it. However, business accounts offer additional features and benefits specifically designed for business transactions.
If you are planning to open checking and savings accounts for your small business, then be sure to consider some of the unique features that you may need before you open an account.
What to Look for in a Business Checking Account
A checking account is one of the few types of accounts available to both individuals and businesses, but there are a number of advantages to establishing a business checking account.
For one thing, having your business name on the checks gives your business more legitimacy; people prefer to know they are working with a business and not an individual. Maintaining a business banking account also helps keep personal assets separate from business assets. And having a business account helps you establish credit for your business, which is different from your personal credit.
Here are some considerations and questions to ask when opening a business checking account:
What paperwork is required? Unlike with a personal account, opening a business account usually requires additional paperwork, such as a business license or registration with the Secretary of State and/or Department of Revenue, and an employer identification number (EIN) or tax identification number (TIN) issued to your business by the IRS. Establishing a separate business identity is important so you don't commingle funds with your personal accounts, and it gives you added protection in case of legal action.
What is the minimum balance required? Business checking accounts tend to require a higher minimum balance than personal accounts. If your balance drops below the minimum, it could trigger additional banking fees.
Are there cash or coin deposit limits? Some banks charge a cash handling fee for deposits above a certain amount. Even though these fees are usually nominal, they can add up if you run a cash business such as a retail store.
Are there transaction limits? Some banks also limit the number of free transactions per month, such as deposits, withdrawals, and money transfers. Above the established number of transactions, they may impose fees for services.
What to Look for in a Business Savings Account
A business savings account is similar to a personal savings account in that it gives you a place to deposit your money where it will earn interest. However, there are a number of reasons to maintain a separate business savings account.
You also may want to have a place to set aside money for taxes or other purposes, such as rolling it into a retirement fund. One of the best reasons to use a business savings account is that the money is insured by the U.S. government, so your savings are secure.
However, there are some specific questions to consider when you look to open a business savings account:
Is there a minimum balance requirement? Many banks and credit unions require a minimum balance for business savings accounts, usually a higher amount than what's required for a personal account. However, the interest rates can be higher, and fees for other services often are waived if you maintain the minimum balance.
Are there limitations on withdrawals? Some savings accounts limit the number or dollar amount of withdrawals in a 24-hour or monthly period, which is something you'll need to consider if you have to tap into your savings to address a cash-flow problem.
Are there digital banking options available? Being able to make remote deposits and move money using your computer or smartphone can be a real benefit. Some institutions even offer digital-only savings accounts with low or zero fees since they eliminate paperwork.
Should you consider a money market account instead? A money market account is a form of savings that gives you check-writing ability. However, you normally need to maintain a higher balance in exchange for a slightly higher interest rate. Usually, there are limitations on the number of checks you can write in a month. For some business owners, a money market account may make more sense.
Why Join a Credit Union?
You also have the option of going to a credit union. Naturally, we think that keeping your business accounts with a credit union has many benefits.
As a business, you become a member of the credit union. Since businesses are members, we work to offer the best terms for both savings and checking, including no minimum deposit to open an account, free online banking and remote services, free bill pay, and interest. Our accounts offer a guaranteed return and are insured by the National Credit Union Administration.
If you are considering opening a business checking or savings account, we encourage you to talk to an expert at your local credit union. They are members of the same business community as your company and will understand your financial needs.