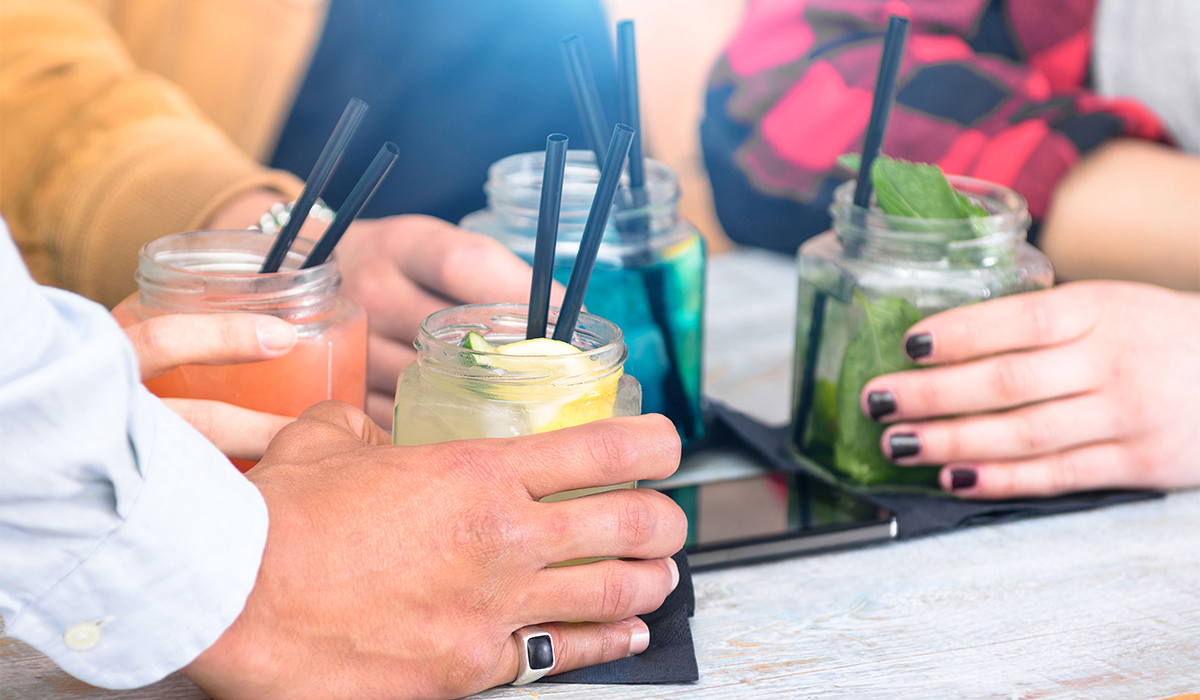 Any business runs on cash, and that means you need business banking services you can rely on. To start your business, you might use funds from personal credit cards, friends, and family. Many small businesses also start by using their personal bank accounts, but they soon find they have too many business transactions, which makes it difficult to keep business and personal activities separate. Even if you are starting a one-person business, there are many compelling reasons to establish business banking accounts and relationships.
A business banking account projects a professional image. It shows vendors that your business is, indeed, a top priority and not just a hobby or part-time operation. Maintaining a business account also simplifies bookkeeping, making it easier to track money flowing into the business and paid out to employees and suppliers. It also makes it easier to categorize transactions for budget planning and tax purposes. And it protects your personal identity; in case of theft or fraud, your personal account won't be affected.
Establishing a business relationship with your bank or credit union also is important. Working with a local financial institution that comes to know you and your unique business, along with your specific needs, will make it easier to borrow capital money need it—and to establish other business banking accounts and credit cards.
Types of Business Banking Accounts
When shopping for business banking services, you want to start with the basics, such as business checking and business savings. You want to shop for accounts that offer good interest rates for savings, low interest rates for lines of credit, minimal or no transaction fees, and low fees if you fall below the minimum balance requirement.
Your best strategy is to shop for business banking services that make it easier to run your business. Your time should be devoted to managing your company, not dealing with your finances, so you want accounts that support the way you work. For example, consider business banking accounts that offer:
Free debit cards that make it easier for you to buy what you need
Online banking services such as free bill pay and fund transfers
Mobile banking, including balance checks, transfers, payments, and other functions
Remote check deposits using your computer or smartphone
Overdraft protection, including low account balance notifications
Integration with QuickBooks or other accounting software
Access to fee-free ATMs, either around town or when you travel
There may be other features to consider as well. Think about how you do business, or want to do business, and make sure your banking services match your needs.
Banking Services That Grow with You
As your business continues to grow, you want your bank or credit union to support that growth. Think ahead about the types of business banking services you might need, such as payroll services. As you start to take on more employees, can your bank or credit union make payroll easy and painless? Does it offer additional benefits such as free checking accounts or services for employees?
What about employee benefits? Being able to offer retirement and investment plans will make it easier to attract and keep top talent. You should be able to offer basic retirement benefits through your bank or credit union.
If you are accepting payments either at the cash register or online, you need to be able to process credit cards and electronic payments. Your bank or credit union also should be able to assist you with merchant services, such as accepting various forms of payment and dealing with sales taxes, and help you with regulatory compliance.
You also need to think about working capital. If you have a seasonal business, for example, do you need a line of credit to help when sales are slow? Will you need a loan to expand your business? What about a commercial loan to acquire property or for remodeling? Your bank or credit union should be prepared to offer these types of services, and more.
What You Need to Get Started
When opening a business banking account, you will need to present specific documentation, which can vary with each financial institution. At the very least, be prepared to present a business license, your Federal Tax Identification Number (TIN) or Employer Identification Number (EIN), and a photo ID. A big mistake new business owners make is using their social security number instead of a TIN or EIN; part of the reason for opening a business account is to separate your personal money from your business assets.

To make it easy to become a business member of iQ Credit Union, we have developed a checklist with the required documentation.
Make sure the right business name is printed on your checks. Don't use your DBA ("doing business as"). You should use the legal name of the company as it is registered with the government for taxes. For example, if you have a retail operation called Suzie's Sweets, but the business is listed as Susan Smith LLC, use the "LLC" name. This is especially important if you plan to accept credit card transactions.
Credit unions are a great resource for small businesses. Most credit unions are regional, are interested in supporting local businesses, and are more willing to work with members to help them meet their financial needs than larger banks. Credit unions also tend to have better rates and terms for business members.

Contact us and we'll help you establish a firm financial foundation so your business can grow.