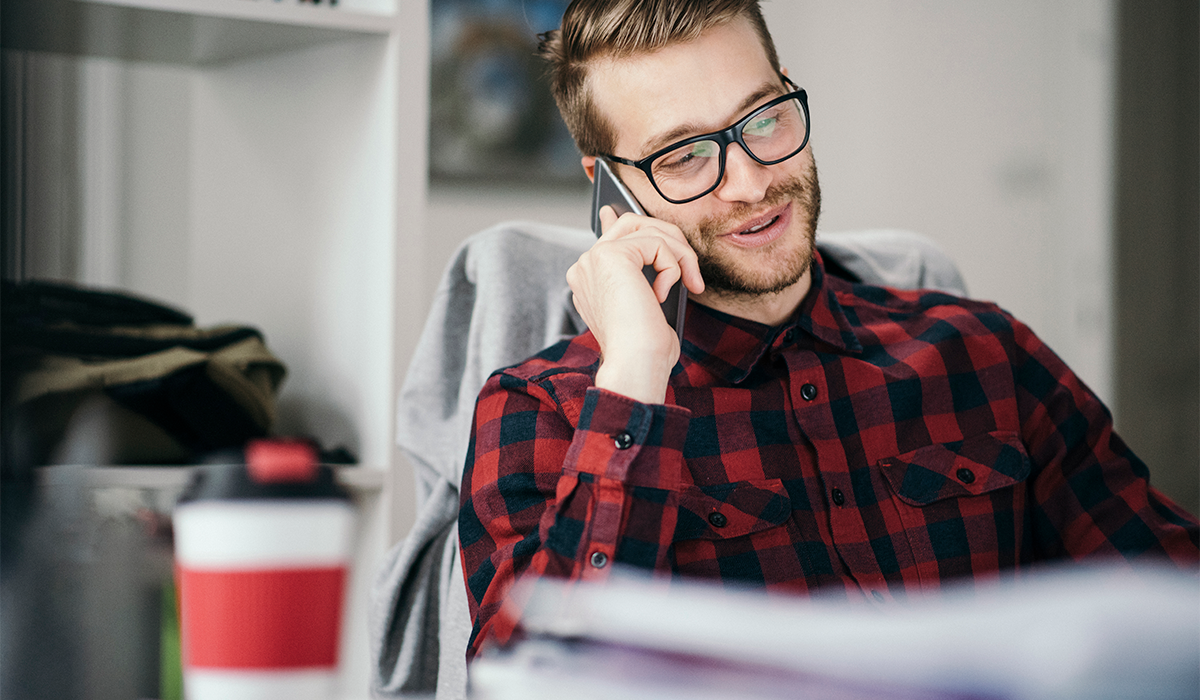 There are more cybercriminals out there than ever before, and they want your money! Sure, they also target major retailers, financial institutions, and big businesses, but the internet gives them reach into virtually every household. That's why the number of online banking scams continues to rise—because consumers can be easily tricked into opening their bank accounts to online criminals.
Experian reports that online banking is rated as the second-most popular activity for mobile device users (88%), behind online shopping (90%). After reviewing 1.4 million fraud reports, the Federal Trade Commission determined that 25% of those people lost money to fraud last year, which was an increase of 38% over 2017. Surprisingly, the most technologically savvy consumers seem to be the most susceptible: 43% of those who lost money were ages 20-29, as opposed to the 15% who were 70-79. Most scammers prefer to take money by wire transfer ($423 million in 2018), although they also take cash via peer-to-peer payment services such as PayPal, as gift cards, and by other means. Sometimes all they want is information to sell on the dark web, such as your bank account information or social security number.
And online fraud is costing banks and credit unions more money. Every dollar lost to fraud costs the bank or credit union $2.92. The amount of fraud is increasing—over 60% of banks and credit unions surveyed by KPMG saw a rise in fraud volume, and more than 50% said the amounts being stolen are higher.
Online banking scams are becoming more pervasive, and scammers are becoming smarter, bolder, and more aggressive. The internet makes it easier to cast a wider net looking for potential victims, and automation makes it easier to approach more people more frequently. It is becoming a numbers game in which the sheer volume of attacks is bound to result in profit for the scammers, and more fraud.
Common Online Banking Scams
Your best defense is being aware of the various tricks and techniques cybercriminals use to fool you into parting with your money. Here are some common cyberfraud strategies that you need to be aware of, and tips to help you avoid online banking scams:
Overpayment scam
This is a popular form of fraud for eBay users and online classified advertising. During a transaction, a scammer overpays for an item using a noncash payment. Then they ask for the difference to be paid back. By the time the seller realizes there is no payment, they have lost the money and may have to pay a returned item fee as well. To avoid this scam, watch for fraudulent payments. For example, if you get a check from an unknown party, it's probably a scam. When in doubt, ask your bank or credit union to verify the payment.
Credit card or bank account verification scam
This form of fraud is becoming more common. You may get emails or even a text message from someone saying they are your bank or credit union. The message may look legitimate with the right logo, but if they are asking you to click a link to validate your account, don't do it. These scammers will send you to a phony website, where they will ask for your social security number or other information for validation. Instead, check your account directly through your web browser so you know you have the right site. If they tell you to call, look up the number for your financial institution rather than calling the number they give you.
Online lending scam
Fraudulent emails are often sent to people who may be looking to borrow money or have trouble qualifying for a loan. The scammer usually offers a compelling sales pitch to get you to go to their website to fill out an application, which is how they steal sensitive identity data. They may even ask for a good-faith payment for you to qualify for the "loan." Your best bet is to simply avoid online money offers. Instead, go to your credit union or bank and talk to a loan officer, or do your homework before using an online lender.
"You have won" scam
Cybercrooks may contact you to tell you that you have won a contest or a foreign lottery, and they want to deposit a large check in your bank account. If you didn't enter the contest, then you didn't win. They just want access to your account.
Charity scam
Not everyone who asks for your money is who they say they are. Scammers posing as legitimate charities may email or call you, asking for money. A common scam involves calls asking you to transfer money from your bank account or credit card to support the local police or military families. Give money to charities you know and trust.
Employment scam
If you are looking for work, there are crooks out there looking to scam you. They may ask for a finder's fee or job placement payment, or they may offer work-at-home employment and ask for information such as your social security number and bank account number as part of the application. Never pay someone you don't know for job placement, and if someone offers to pay you a lot of money with little or no job screening, it's probably a scam.
Be Wary and Protect Yourself
These are just a few of the online scams designed to compromise your bank account. There are other risks as well, such as stolen passwords, viruses, malware, and phishing emails. It pays to take simple precautions. For example, if you get an unsolicited offer via email, is it personalized, or has it been sent blindly to a number of people? Does the return email address look different from that of the sender?
If you are worried about online bank fraud or identity theft, iQ Credit Union offers identity theft recovery services. In the event that your identity is stolen, a Recovery Advocate will help you notify the credit bureaus, place fraud alerts, and coordinate with financial institutions, the government, creditors, and anyone else who may be affected. They will also work with law enforcement and continue to follow up for a year.
Common sense and awareness are your best tools to avoid online banking scams. And if you are scammed or think you might be a victim of fraud, remember that we are always here to help.
Check out more of our blog articles on bank account safety tips.