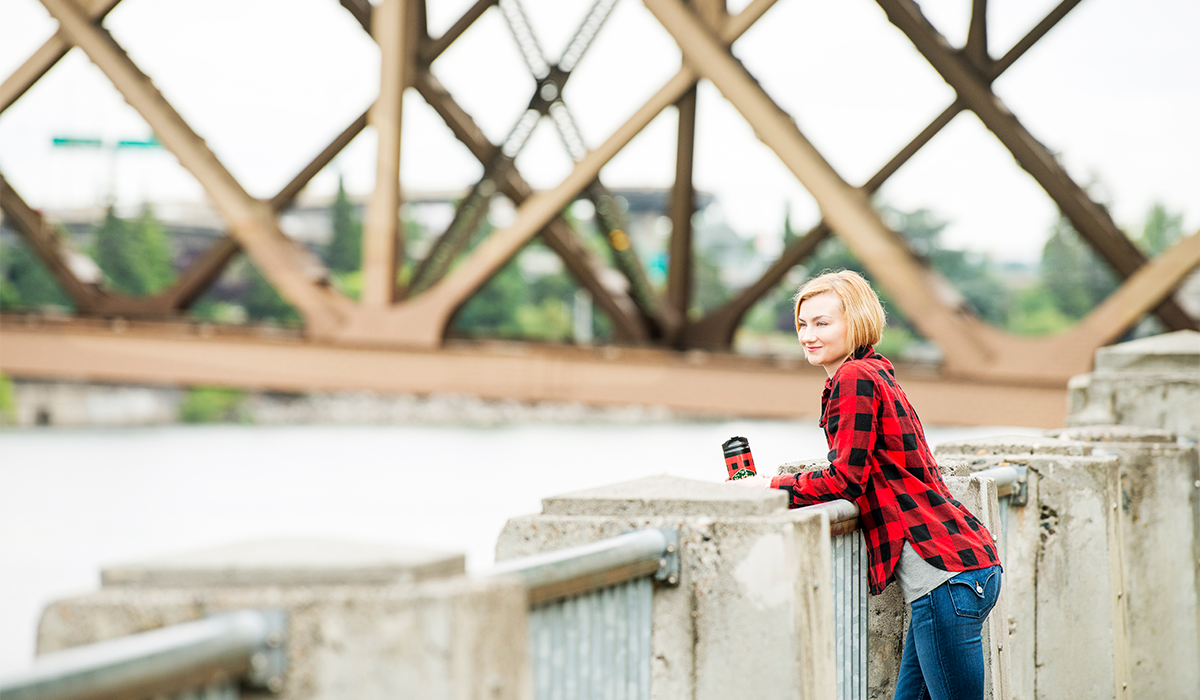 Americans have always been poor savers. The recession put fear into many consumers, but the recent economic news has done little to encourage saving. Growth is strong, housing prices are up, and unemployment is low. However, the trend that should alarm Americans is that wage growth continues to be slow and is barely keeping pace with inflation. Personal savings rates have dropped to 2.4 percent, which is the lowest since 2005. Yikes!
Having said all that, how do we navigate through tough economic times? What's the next move? Smart savers are using investment products that encourage them to lock up their savings in exchange for a better yield on interest. That's part of the reason Certificates of Deposit (CDs) are becoming more popular. Like, trending on Twitter popular.
What is a Certificate of Deposit?
Unlike savings accounts or money-market accounts, Certificates of Deposit (sometimes called Share Certificates by credit unions) ask you to commit your money for a period of time, from a few months to up to five years, in exchange for a better guaranteed interest rate. The advantage of CDs is that you get a guaranteed interest rate that is not tied to interest volatility. The return on your savings is assured, but there is a penalty for early withdrawal.
So, what's the appeal? CDs can be very attractive to savers who want to put money aside for a watershed event, such as college or retirement. And you know your CD is federally insured up to $250,000.
Before you start shopping for CDs, you need to ask yourself two important questions:
How much do you want to invest? You need to determine how much cash you can afford to lock up, The National Bureau of Economic Research shows that half of Americans would be hard-pressed to

come up with $2,000

for an emergency, but most economists suggest you have

six months

of cash available to cover household expenses.

How long do you want to invest? Investing in CDs is a long-term strategy, so consider how long you want to wait to get your money back. If you don't expect to need that cash for six months or more, a CD could be the ideal investment strategy.
What to Look for in a CD
When shopping for the best CD for your needs, there are specific things to consider:
Interest rates: You want to get the maximum return for your money, but you also want to take advantage of changes in interest rates. If rates are rising, a short-term CD could allow you to reinvest at higher interest rates, but if rates are uncertain or falling, a long-term CD can protect your money.


Minimum deposit requirements: Some banks require a minimum opening deposit, which may affect your return. Read the fine print before you invest.


APR and APY: To get the best interest rates, you want to consider both APR and APY. APR is the annual percentage rate, which shows you how much your bank or credit union is offering on the CD. APY is annual percentage yield, which shows you how much you will earn over the life of the CD.


Frequency of compounding interest: Be sure you know how often the financial institution adds interest, whether it's monthly, quarterly, or annually. This not only tells you how fast your deposit will grow, but also what you may lose if you have to withdraw cash.


Penalties: By their very nature, CDs are designed to lock up your investment, so there will be penalties for early withdrawal. If you need those CD investments in the event of an emergency, you should know the penalties.


Laddering:

Laddering

is a popular strategy that rewards longer-term CDs with higher interest rates. For example, you can split a $30,000 investment into three CDs: $10,000 at one year, $10,000 at two years, and $10,000 at three years. After the one-year and two-year CDs mature, you can either remove the cash or roll them into the three-year CD for a higher interest rate.
CDs should be part of your financial strategy. They provide a guaranteed rate of return and ensure that you are setting aside money for when you may need it. However, be sure to buy CDs from someone you trust, such as your credit union. The details are important, so work with your financial advisor, or stop by your local iQ Credit Union and take advantage of our CD rates.
Be sure you know the specific features and terms of a CD before you invest. If you take the time to research your best options, you'll have peace of mind knowing your money is secure and gathering interest.