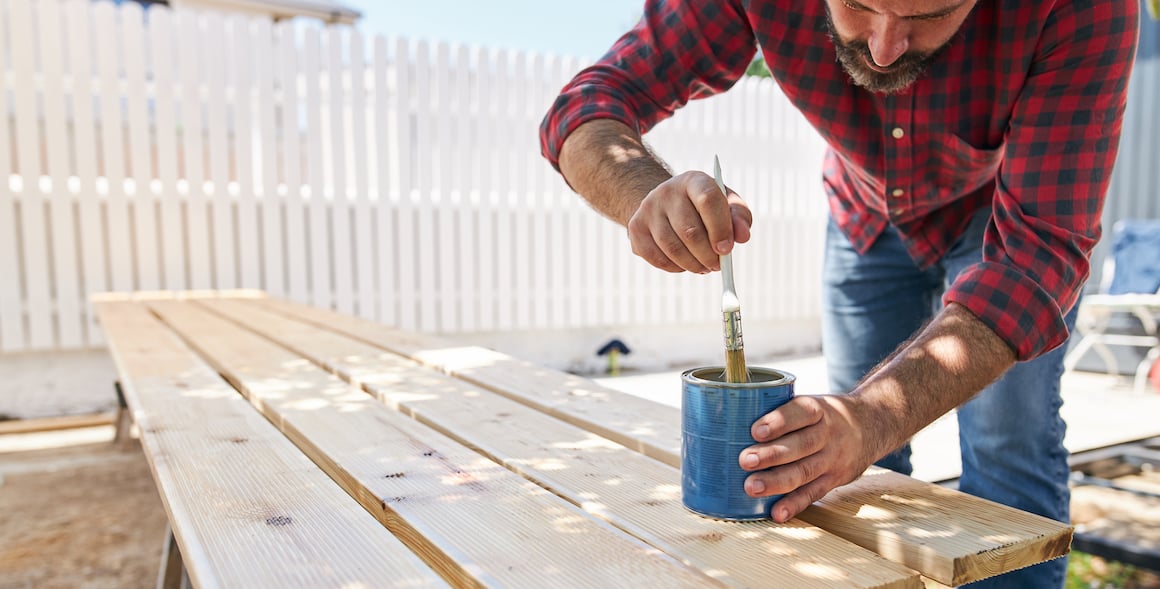 Buying a new home is always exciting, but shopping for the right mortgage may not be. There are so many mortgage options these days, and with the boom in online lenders it can seem like everyone has a deal for you. Your challenge is to find the right mortgage for your needs, and if you are a first-time homebuyer or need a little extra help, you should consider applying for either a HomeReady® or Federal Housing Administration (FHA) home loan.
The biggest challenge for most first-time homebuyers is the down payment. Most people assume you need to have 10-20% of the purchase price of the home for a down payment. For a market such as Clark County, Washington, where the median home value is around $415,000, that would mean you would need $83,000 for a down payment. The second-biggest challenge when looking for a home loan is the homebuyer's credit rating. Many first-time buyers don't have a long credit history, which lowers their credit score, and lower-income buyers may also have issues with their credit history. Most lenders want to see a credit score of 620 or higher for new mortgage applicants.
Both HomeReady and FHA home loans were created to address both of these challenges. However, before applying for either of these types of mortgages, you should understand the differences between them.
What Is a HomeReady Loan?
HomeReady loans are offered by mortgage lenders such as banks and credit unions and are backed by Fannie Mae as a means to help low- and moderate-income families buy or refinance a home. The HomeReady loan requires a lower down payment than other types of home loans and offers lower mortgage insurance requirements. This type of loan also makes it possible to get funding from other sources.
HomeReady loans are not only for first-time homebuyers, but also for anyone who meets borrower criteria, which are based on income and the location of the property. For those who do qualify, the HomeReady program allows you to finance up to 97% of the home price.
What Is an FHA Home Loan?
An FHA home loan is also offered by qualified lenders such as banks and credit unions, but is insured by the Federal Housing Administration. This type of loan is also designed to help first-time homebuyers and low-income families looking to buy or refinance a home by reducing credit score requirements, which makes it easier to qualify.
FHA loans allow you to borrow up to 96.5% of a home's property value (i.e., so that you only need 3.5% as a down payment), and if you have poor credit, you can still qualify for a 90% home loan. However, because FHA loans require a lower down payment and are more lenient about credit, they do have more stringent qualifications. It's also important to note that the FHA does not actually lend the money; the home loan is offered by an FHA-approved lender such as a bank or credit union, and insured by the FHA, so it's up to the lender to qualify the borrower.
Understanding the Differences
Although both the HomeReady and FHA home loans are backed by the federal government and designed for low-income borrowers, there are important distinctions to consider. For example, the mortgage rate for a HomeReady loan is typically higher than it is for an FHA loan, but there are a number of other important differences as well:
Credit score and down payment:
You need to have credit to qualify for any type of loan, and lenders gauge creditworthiness by your credit score, which can range from 300 (poor) to 800 (excellent). For a HomeReady loan, your credit score can't be lower than 620, although there are other considerations based on your financial history and loan details. If you do qualify, you only need 3% of the purchase price for a down payment; however, to get the most competitive rates, you may need a credit score of 680 or higher.
If you have a poor credit history, then you may want to consider an FHA loan. You can qualify for an FHA home loan with a credit score of 500 if you plan to put down 10% of the price of the home, and if you have a score of 580 or higher, you will only need a 3.5% down payment.
Debt-to-income ratio (DTI):
Your DTI is the total balance of your monthly recurring bills divided by your monthly gross income. This is a reflection of your ability to make your mortgage payments. Generally, the lower the DTI, the easier it is to borrow.
You can qualify for a HomeReady loan with a DTI of up to 50% (e.g., if your gross monthly income is $4,000 per month and your recurring bills add up to $2,000). To qualify for an FHA loan, your DTI should be 43%, although you can qualify with a DTI of 50%, depending on the lender.
Mortgage insurance:
You can't take out a home loan without mortgage insurance. Mortgage insurance lowers the risk for the lender in case the borrower defaults on the loan, and borrowers are required to pay mortgage insurance for any loan for which the down payment is less than 20%. Mortgage insurance will increase the amount you pay over the life of the home loan, but HomeReady and FHA loans use different mortgage insurance models.
HomeReady loans use private mortgage insurance (PMI), which is included as part of the monthly loan payment. Insurance costs are determined by the loan-to-value (LTV) ratio, which is how much you borrow divided by the price of the home. If the LTV is 97% (i.e., you are making a 3% down payment), then you pay PMI. When the LTV drops below 78%, the PMI requirement is canceled.
FHA loans require an annual mortgage insurance premium (MIP) as well as an upfront mortgage insurance premium (UFMIP). The MIP is included in the mortgage payment, and if your LTV is greater than 90%, you have to pay the MIP for the life of the loan with no option to cancel it. The UFMIP is a one-time premium of 1.75% of the loan amount, and it can be paid when you sign the loan or included as part of your monthly payments.
There are other differences such as eligibility requirements, income restrictions, limits on the loan amount, etc. Depending on your situation, you may find that a HomeReady or FHA loan may best suit your needs. You may want to shop for the best terms to reduce the overall cost of the loan, or you may be more concerned with fitting the monthly mortgage payment into your family budget. Perhaps you need a home-loan option that doesn't require a down payment. Whatever your situation, you should consult a home loan specialist who can explain all of the various options and help you qualify for the home loan that best suits your needs.
iQ Credit Union specializes in helping its members find the right home loan. If you want to learn more about borrowing to buy a home, be sure to get a copy of our Guide for First-Time Homebuyers in the Pacific Northwest.