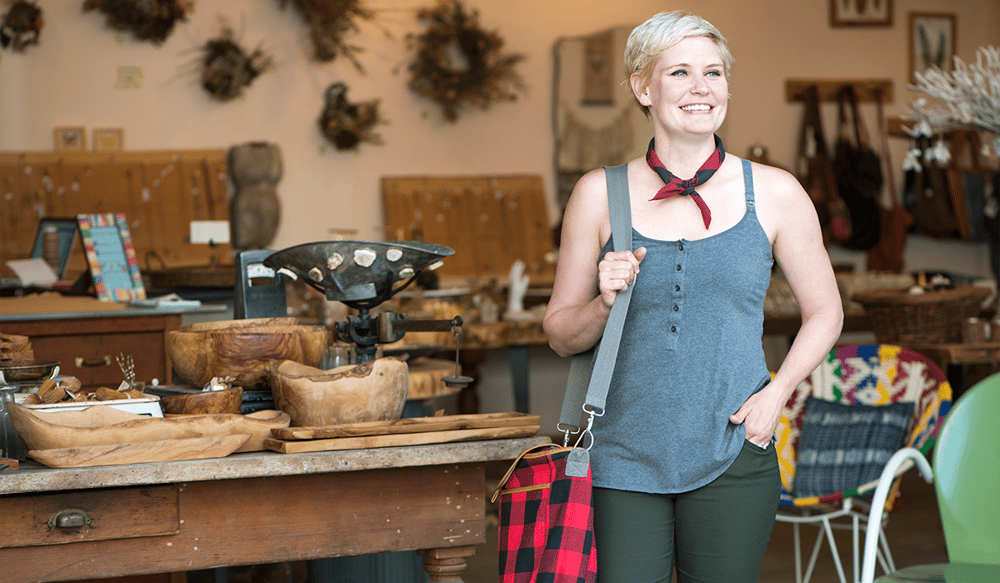 Money is the fuel that powers business, which is why every business owner and entrepreneur needs to give serious consideration to business banking. When you run a business, any business, you need a bank account to accept payments and pay vendors and suppliers. You will also need other banking services such as a savings account, credit cards, loans, and lines of credit. This is why you need to choose a business banking partner that will be there when you need them with the right services to help your business thrive.
Corporations and LLCs need to have separate bank accounts to prove that personal and business finances are separate. You can use personal checking if you are a sole proprietorship, but it's best to have a separate account to simplify bookkeeping and taxes. Maintaining a business banking account also limits your personal liability and helps establish credit for your business.
Don't just choose the nearest bank or credit union. When looking for a business banking partner, you want to look for a range of services that can help your business, such as:
Online banking so you can monitor accounts, move cash, and make mobile deposits
Cash flow management tools to help you manage transactions, including wire transfers and electronic payments
Merchant services that allow you to accept credit cards and other forms of payment
Money transfers to simplify payments and manage business assets
Payroll services to handle employment paychecks and tax accounting
Start with Business Checking
Every business is different, and so you want to shop for specific services that suit your small business, such as business checking. Although business checking accounts work the same way as personal checking accounts, there are differences. For example, there may be higher fees, different balance requirements, and spending limits on employee debit cards.
When shopping for a business checking account, look for low service fees and be sure you understand the terms and deposit limits to avoid other fees. For example, some accounts limit the number of withdrawal or deposit transactions allowed per month. You also want to shop for accounts that pay interest. Online banking services can be invaluable so look for a bank or credit union that offers e-deposits and e-statements, and provides online bill pay services. You should also consider who needs authorization to access your business checking account and determine whether debit cards are available.
To open a business checking account, you will need documentation for your business, such as a business license, federal tax identification number, photo ID, and other paperwork, depending on how your business is structured. We have a downloadable Business Banking Checklist to help you get started.
Consider Other Business Banking Services
You will also want a business savings or money market account. A savings account can be useful when putting money aside for emergencies or upcoming expenses such as quarterly taxes. You want to shop for a good interest rate. Be sure you understand any restrictions, such as the number of withdrawals per month before fees apply. If you have anticipated expenses, such as taxes, you may also consider a business certificate of deposit (CD), which can yield higher-interest returns and ensure that your money is available when you need it.
A company credit card is another valuable financial tool for managing business expenses, purchases, and travel costs. When choosing a business card, you want to make sure that you have the spending power to handle routine expenses and emergencies. You also want to shop for the best interest rates and look for favorable terms and perks. The iQ Business Owner Professional Platinum Visa card, for example, offers a low interest rate, includes a line of credit for business expenses, and deposits 1% cash back on all purchases directly into your business checking account. Also determine if your employees may need company credit cards to make it easier to track and manage their business expenses.
As your business grows, you may need access to capital, and so you'll want a banking partner that offers business loan services. A business line of credit can give you ready access to money for short-term expenses or fast capitalization. If you have a seasonal business, for example, a line of credit can provide working capital until accounts receivable catch up. You may also need a business term loan for major expenses such as equipment or a commercial vehicle. At some point, you may need a commercial real estate or construction loan for your business. Your business banker should be prepared to work with you to help you finance opportunities for growth.
If you run a small business, then you understand the importance of business relationships. Your business banker should be able to serve as a financial advisor; someone who understands your business needs. That's why you want to work with a local bank or credit union. Credit unions are especially active members of the community, want to work with local businesses, and tend to have a better understanding of local business needs.
If you are interested in learning more about your business banking options, you can always contact the banking team at iQ Credit Union. We are here to help.