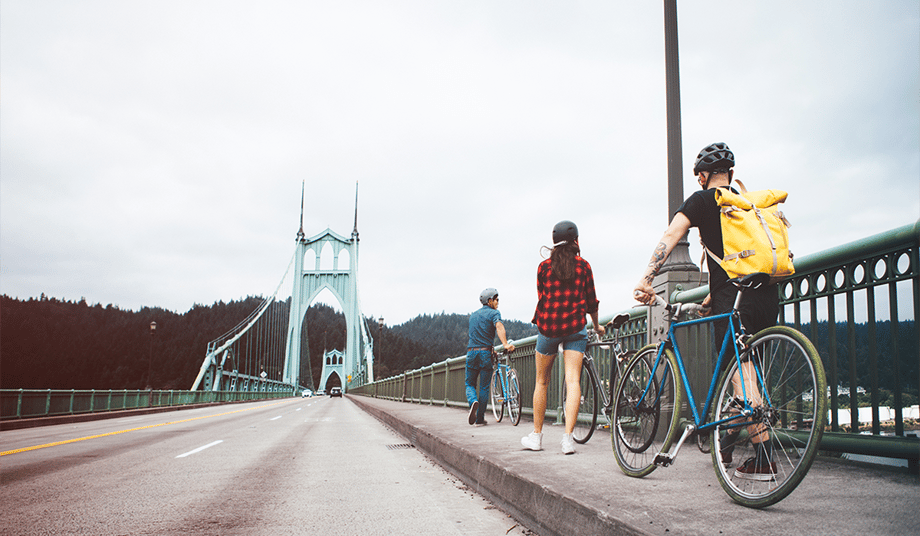 Portland, Oregon, is a great place to live and work. U.S. News & World Report ranked Portland No. 8 among the best places to live in the United States and No. 20 among the best places to retire. Portland is known for its quirky personality, offering food trucks, Adult Soapbox Derby races, and Voodoo Doughnuts. It has a mild climate with plenty of cultural activities, it has nearby wilderness for outdoor adventures, and let's not forget the Trail Blazers. It has also become a hotbed for tech startups, so more people are flocking to Portland looking for new opportunities.
Portland is a great place to live, but it has become more expensive. Rent for a modest apartment costs around $2,000 per month, the median price for a home is approximately $429,000, and food and other living expenses are above the national average. It's estimated that you need to earn $60,000 per year to live comfortably in Portland.
Many of the people who are moving to Portland are looking for ways to enjoy life in the City of Roses while reducing their cost of living and increasing their savings.
Living on Less in Portland
Although 78% of Americans are living paycheck to paycheck, that is hardly a secure way to live. One small catastrophe such as a medical bill or major car repair can break the bank. Whether you live in Portland or elsewhere, you will want to manage your money to cover everyday costs and save for the future. Here are some tips for Portland residents and others looking to control their living costs.
Make a budget. Budgeting can be a challenging exercise because you want to establish a balance between covering basic expenses and having enough for entertainment and savings, but every household needs a budget to control living costs. List the expenses you incur in a month, including fixed expenses such as rent and loan payments. Estimate expenses for variable costs such as food, transportation, and utilities, and allocate money for things such as entertainment and dining out. Once you have your budget assembled, you can determine where you may be overspending and how to shave expenses to generate money to put into savings.
If you live in Portland, there's a lot to see and do, and you don't have to spend a fortune to enjoy life in the city. Consider transportation, for example. Portland has an extensive transit system that makes it relatively easy to get around. A transit pass costs a maximum of $100 per month, which is likely less than the cost of frequent parking. Many Portland residents prefer to walk or ride a bike. The city has a large network of bike lanes, making it easy to get around on two wheels. There are also ride-share and bike-share options, and eliminating the need to own a vehicle can save you a fortune in maintenance, parking fees, and gas.
Portland also offers a variety of free or inexpensive activities. Food truck dining, for example, is popular and gives you an opportunity to try a variety of foods while spending less. The Hoyt Arboretum and Portland International Rose Test Garden are free to explore, and you can find several moderately priced museums in the city as well. Shopping in Portland can also be less expensive than many places, largely because Oregon has no sales tax.
Turn Cost Cutting into Savings
In addition to cutting costs, it's important to put money away for savings. You should include savings deposits as a line item in your monthly budget, but you can add to your savings with a little discipline. For example, if you budget for food for the week and spend less than planned by cooking at home, add the unspent balance to your savings.
As part of your savings strategy, you will need somewhere to place your money. Start with a savings account. Experts recommend that you have an emergency fund with enough money to cover three months of living expenses. A savings account is an ideal place to keep cash for emergencies.
You should find a bank or credit union that offers a competitive interest rate so your money will continue to grow. Once you build a balance in your savings account, you can consider other strategies that earn more interest, such as a certificate of deposit (CD).
Even if you don't open a savings account, you can still make your money work for you by opening a checking account that pays interest. If you don't have a savings account, be sure to maintain a sufficient balance for emergencies.
Portland can be a great place to live and work, and if you are judicious with your finances, you can have enough cash to enjoy the city and save for the future as well.