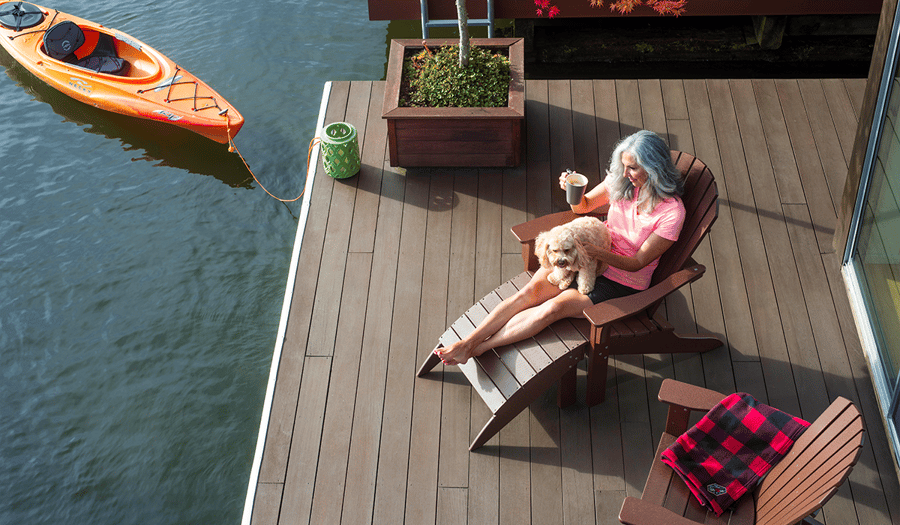 Summer is the time for family fun. The weather is great. The kids are out of school. There's plenty to do and see with family and friends. At the same time, summer can be a great time to build your savings. Summer fun doesn't have to be expensive, though. In fact, summer can be a great time to put more money away for the future.
If you want to add to your savings, then you want to start by making sure you have the right bank account. You probably have a checking account, but does it yield interest? An interest-bearing checking account is the easiest way to build your savings. You also should consider setting up automatic transfers from your checking to your savings account so you don't accidentally spend what you plan to save.
There are plenty of ways to enjoy the summer without spending a lot of money—money that you can instead move to your bank account to save for a trip or other fun activities. If you are looking for ways to save this summer, consider some of the following ideas:
Take advantage of free festivals: Summer is the time for parades, performances in the park, craft fairs, and all kinds of outdoor activities—and most of them are free! Research local events in your area and mark your calendar. Portland has a variety of summer events, including street fairs, the Oregon Brewers Festival, the PDX Adult Soapbox Derby, free Edgefield Concerts on the Lawn, and much more. Our hometown of Vancouver, Washington, also has free summer concerts, farmers markets, Science in the Park, and other activities for the whole family.


Wash your own car: Small expenses can add up to big savings, and saving can even be fun. For example, a car wash typically costs $9-$20, or more! Why not get the kids to help you wash the car and save 20 bucks that can instead go into your savings account? If you wash your car every week, you would save $260 over the course of the summer.


Cut back on the air conditioning: Summer weather can be unbearably hot at times, even in the Pacific Northwest, but you know the air conditioner is going to drive up your energy bills. Save the AC for really hot days, and raise the thermostat a few degrees and draw the blinds to save energy. If it's hot, consider a trip to the beach or the movies. If you have an older air conditioner, consider buying a new Energy Star unit that uses a fraction of the power.


Barbecue: Instead of eating out, eat in and make it special. Summer is barbecue season, and you can feed the family in the backyard or even have an inexpensive gathering with friends.


Host a garage sale: Summer also brings out the bargain hunters. Why not host a garage sale and clean out the unwanted stuff in your house? You can get the neighbors to join in and make a party out of it while making some quick cash to add to your savings account.


Get outdoors: Don't pay for admission to the water park or amusement park. Instead, consider a trip to a local park such as Vancouver Lake Regional Park. There are plenty of state parks that offer hiking and swimming at little or no cost. If you have a favorite park that does charge a fee, consider a season pass.


Save on a family vacation: You may already have a summer vacation planned. Planning ahead can save you a lot of money. Think about flights well in advance so you can track changes in fares, and purchase at the optimal time. You can get better deals on hotels if you prepay for accommodations. You should also set up a vacation budget; any money you don't spend can go back into your savings.


Save on last-minute travel: If you decide on a last-minute trip to see the grandkids this summer, hunt for bargains. For example, you can save up to 50% on hotel rooms if you book at the last minute using apps such as HotelTonight. Shop for discounts on airfare/hotel packages. You also can save on airfares by booking at the last minute.


Save on gas: Summer is also the time for weekend car trips and carting kids around. Work on strategies to save gas, such as carpools. You also can plan out your trips in advance to save fuel, and shop for the best gas deals in the area. Smartphone apps such as GasBuddy can help.


Earn extra cash: If you are out of school, summer jobs are a great way to earn extra money. Even if you don't want a regular job, consider taking odd jobs such as cutting lawns or pet-sitting for vacationing friends and neighbors.
These are just some of the ways to cut your summer spending and turn it into savings. However, the best way to build your summer savings is through mindfulness. The summer can be a great time for fun and relaxation for the whole family, and the more free summer fun you find, the more money you can set aside for your savings account.