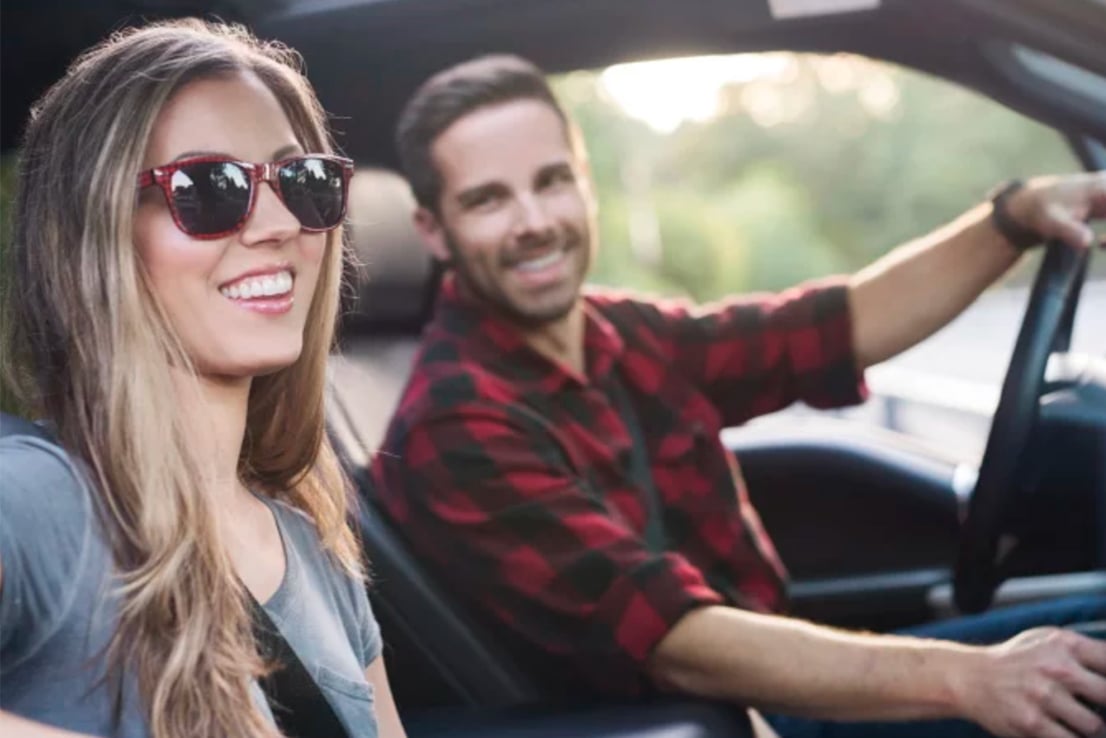 There's nothing like the feeling you get when buying a new car. Most teenagers can't wait to get their driver's license because having use of the family car means new freedom. However, cars are expensive, so when the time comes to buy your own car, chances are that you will have to take out a car loan, which is why it is important to understand how car loans and car loan interest rates work.
Car-Buying Considerations
In addition to cost, there are a number of factors to consider when buying a car. You may need a family vehicle with enough room for everyone, or a car that is good on gas mileage for commuting, or maybe you have your eye on a new sports car. Whichever type of vehicle you need, you should do your homework to see what types of new and used vehicles are available and what they are likely to cost. Online resources such as Cars.com, Autotrader, and AutoSMART financing from iQ are good places to start. You can also take a look at concierge car buying services, such as Auto Mentors and Tonkin2U.
As soon as you have an idea of the kind of car you want and how much you need to spend, you can start thinking seriously about car financing. Most car buyers start with a down payment and then determine how much they need to borrow to make up the purchase price. This is when you need to start looking at your household finances and making some hard decisions.
First, determine how much you can afford to borrow. In practical terms, this translates into how much of your household budget you can allocate for monthly car payments. This will help you decide how much you can borrow and how to structure your car loan.
You should also consider your loan terms—e.g., how much time you want to spend paying off the loan. Most car loans are structured for 48, 60, or 72 months, which means financing the car for 4, 5, or 6 years. Ask yourself if you plan to keep the car for that long and whether it will give you the service you need. For example, it doesn't make sense to try to finance an older used car over 72 months; the car may not give you six years of reliable service, and you may have to trade it in before it's paid for.
As soon as you know how much you can afford each month and what your down payment will be, it should be fairly easy to determine how much car you can realistically afford and how much you need to borrow.
What You Need to Know About Car Loans
Before you start shopping for car loans, you should understand some basics:
1. Auto loan interest rates change constantly.
Interest rates on car loans change regularly and vary widely, depending on whether you get a loan from the carmaker, a bank, or a credit union. You should be well informed about current interest rates before you start looking at cars so that you know that you're getting a good deal.
A good car dealer will be up to date on the latest auto loans and will be able to make a recommendation. In fact, most dealers can help you get an auto loan application from major financial institutions as well as their own company's financing department. iQ Credit Union, for example, has relationships with most of its region's car dealerships. Members can easily apply for an iQ Credit Union auto loan by asking their dealers to send their loan to iQ Credit Union.
You could consider getting preapproved for an auto loan, just as you would be preapproved for a mortgage. If you have already spoken with your bank or credit union, then you know exactly how much you have to spend, which could give you a stronger bargaining position at the car dealership. It also means you won't have to commit to a bigger car loan than you can afford. In addition, you can expect to spend less time at the dealership because there is less paperwork to do on the spot.
Remember that preapproval is not the same as prequalification. You get preapproval when you are serious about buying and want to go in with a loan that is ready to go. Prequalification tells you that you can likely qualify to borrow the money, but you still have to go through the loan application process.
2. Car loans use a simple interest rate.
Unlike compound interest loans, a simple interest loan only applies interest to the amount borrowed. To calculate how much a loan will actually cost, you can use iQ's loan repayment calculator.
The lower the annual percentage rate (APR), the less the loan will cost. However, you also have to consider other factors such as loan fees. Most car loans don't include fees, but if your lender does include fees, then adding the fees to the overall loan cost may eliminate any lower APR advantage, and you may end up paying more in the end.
3. Car loans are amortized.
Like a mortgage, a car loan is amortized, so the interest is front-loaded. Because the length of the loan payments is predetermined, each monthly payment is the same. However, more of the interest is paid at the start, so that by the end of the loan, the payments are almost all principal.
Amortization is an important consideration for car loans because cars depreciate quickly. As a car ages and accumulates miles, its value decreases. That means with larger car loans, the amount you owe can exceed the value of the car. One way to combat this problem is to make a larger down payment or trade in a late model to defray purchase costs so you aren't "driving underwater."
When shopping for a car loan, you have two primary considerations: How much will you have to pay each month, and how much will you pay total over the life of the loan? It's a balancing act. You want to keep the payments affordable without wasting money.
To help you determine how much you can borrow for your next car, we have developed a Budgeting Checklist. And if you need help shopping for a car, iQ offers a concierge car shopping service to all of our members. Whether you need help finding a car or financing your next car, iQ is always here to help.