iQ Credit Union held its 76th Annual Meeting recently to present financial results for 2016, re-elect Board of Directors and honor past Board and Audit Committee members.
Re-elected to the board for another three-year term are Jim Askey, Jim Church, Evie Grendahl and Steve Porter.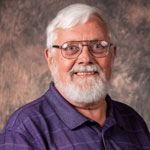 Ted Olsen, a long-time contributor to the Credit Union's Supervisory and Audit Committees, recently retired from his volunteer service and was recognized for his thoughtful leadership. Olsen supported the safety and soundness of the credit union through his work and helped iQ grow to just over $900 million in assets. His committee work began in September 2005 and continued until his retirement in 2017.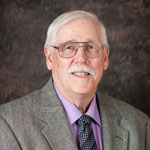 The Credit Union paid tribute to Ed Maxwell, a former member of the Board of Directors who served from 2005-2016 and passed away in early January 2017. "We all miss his commitment and contributions, and continue to honor his legacy in the firm foundation he helped to create for iQ," said Jim Sork, Board Chair, iQ Credit Union. "He was a beloved educator and a community-minded member of our Board, and served us faithfully for many years."