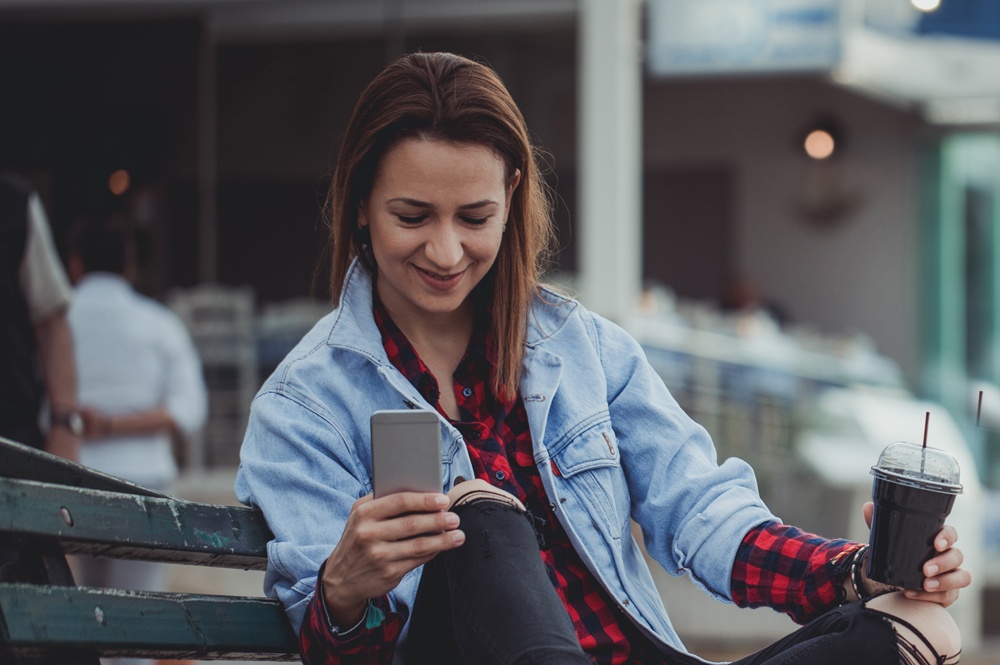 Whether or not you're on board with the trend, technology is taking over. This is the age of iPads, iPhones, Androids, laptops, fingerprint ID, and face scanners. This wave of technology has even merged with finances. Just look how far online banking has come in recent years—and the same goes for money-transfer apps like Venmo. Trying to save money? There are apps that help you do that. It's amazing how so few people come into branches to do their banking now since almost everything can be done online or by using an app.
Obviously pulling out your phone and pressing a few buttons is much more convenient than driving to the closest branch, but is it as secure? That seems to be the number-one concern. Should we let machines handle our money? In this article we'll explore the top-rated financial apps you should be using so you can feel financially responsible and safe at the very same time.


1. Albert: Best new app that's all the rage right now

Cost: Free

Use: Savings
This app has gained crazy popularity in recent months. Websites likes Refinery29, Fortune, and the Harvard Business Review are all talking about it, so it must be worth checking out. Speaking from a personal level, this is the only financial app I've ever used (besides Venmo), and I love it so far. According to its official website, Albert "analyzes your income and spending habits every day and sets aside small amounts of money you can safely save." The paid Albert Genius feature is always available to answer financial questions via text message, and your money is federally insured up to $250,000.
Get it for iPhone.
Get it for Android.


2. Mint: Best overall budgeting app
Cost: Free

Use: Money manager, bills, credit score, and budgeting
This app has been around for quite a while now, and people seem to love it. Some sites even call it the "golden standard" for budgeting apps for a few reasons. Firstly, the app automatically updates and categorizes transactions to paint a picture of spending habits. Users can then add their own categories, pay bills, and split ATM transactions. For those of you who frequently forget to check your bank accounts before big shopping sprees, Mint allows you to set up budget notifications that pop up when you're overspending. It's like a text from your wallet.
Get it for iPhone.
Get it for Android.
3. Acorns: Best for investing spare change
Cost: $1-3 per month

Use: Investing
Acorns is more of a savings tool than a budgeting one. Here's how it works: this app helps users save more money by automatically gathering small percentages of purchases whenever they swipe their debit or credit cards. Every swipe, dip, or tap equals a small savings amount. Who knew shopping could be so wallet-friendly? Let's say you stop for gas on a summer road trip with friends and spend $30.50. Acorns will round that amount up to a clean $31 and send the extra 50 cents to an investment portfolio. It's an easy and mindless way to save, considering most of us won't miss 50 cents, especially when the weather is so nice.
Get it for iPhone.
Get it for Android.
Cost: Free 34-day trial, $6.99/mo. or $83.99/year

Use: Budgeting
If you're ready to get serious about saving and budgeting, YNAB is the perfect app. Only committed users will likely be interested in this app because it asks for something in return from your wallet. You have to spend money to make money, right? YNAB comes with a price tag of $83.99 a year or $6.99 a month. But don't worry. You get to test out the app for 34 days (for free!) before deciding anything. And if you're a student, listen up! A proof-of-enrollment document gets you an additional 12 months free. After all, it's never too early to start saving. This app's software directly imports transactions from bank accounts, at which point the user can categorize them.
Get it for iPhone.
Get it for Android.


5. PocketGuard: Best simplified app
Cost: Free

Use: Money management
Sometimes the greatest inventions are the simple ones. PocketGuard is like the original Nokia phone: it does everything you need it to do without the fancy bells and whistles. How refreshing, right? This app boils budgeting down to the most basic level and answers the fundamental question of, "How much room do I have for spending?" (Also known as, "Can I buy those music festival tickets?" It's a simple yes-or-no question.) PocketGuard crunches the numbers, after accounting for bills, general spending habits, and savings goals. Next, it spits out a number that tells you how much money is left in your pocket for the day, week, or month.
Get it for iPhone.
Get it for Android.
And finally, we can't forget about our favorite app of all...our own:


Cost: Free

Use: Online banking
If you're a member of our credit union, be sure to download this app. iQmobile allows you to access your account on the go, whenever and wherever you happen to be. You can view balances and recent transactions right from the sign-in screen, view up-to-date balances and history, and receive customized account alerts to stay informed on your accounts. On top of that, you can manage your bills in one place with iQ Credit Union Bill Pay, move money by depositing checks on your mobile device, and transfer funds easily. The best part? We're always here to help—whether it's to stop payments on a check, assist in loan applications, or provide general support… we've got you covered, even on your mobile device.
Get it for iPhone.
Get it for Android.
There are two types of people in this world: those who want to spend and those who wish to save. Ironically, good budgeting comes from a healthy mix of both—at least when using these six financial apps. Acorns, for example, rewards you for shopping. For those who are serious about getting their finances on track (and those who are willing to spend a little extra to do it), forking out $6.99 a month may be worth it. It all depends on personal preferences. But if computerized operations freak you out to your very core, it's probably better to stick to your
local branch
. And we're always here when you need us.