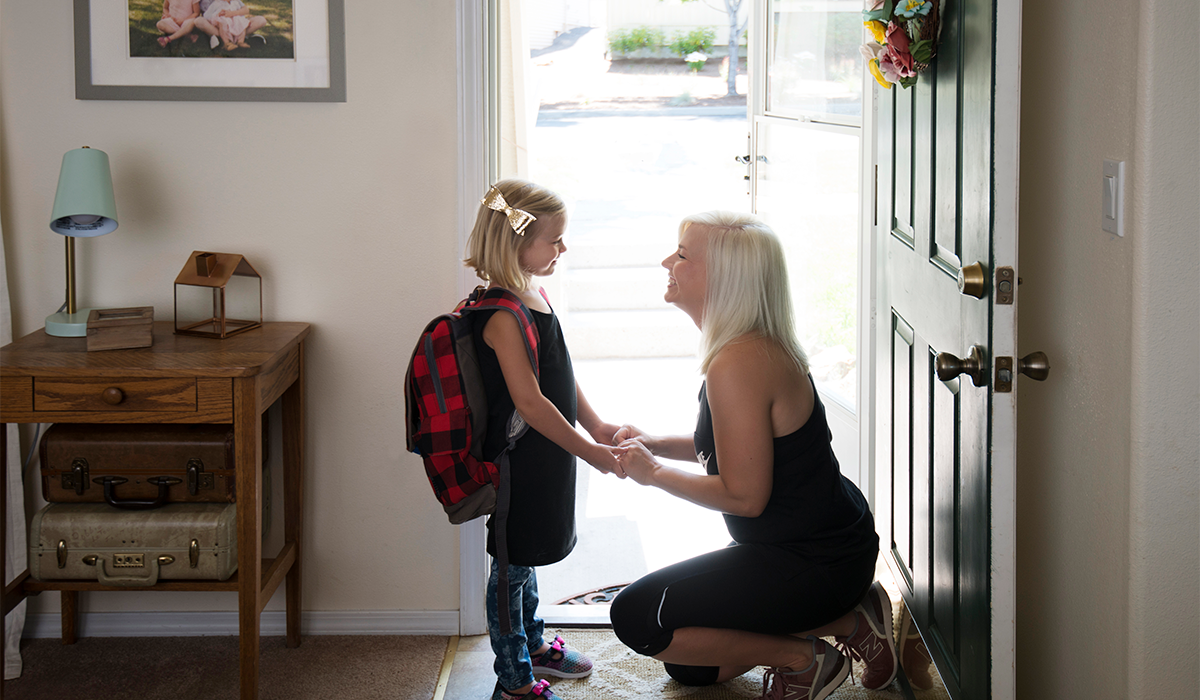 Everyone dreams of buying their first home, and if you are like most people, you have been saving and fantasy shopping on Trulia, Zillow, and Realtor.com to see what the prices are like in your ideal neighborhood. You think you may have saved enough for a down payment, but how much do you really need to buy a house? The reality may be different from your expectations, especially if you are buying your first home.
For example, as a first-time homebuyer, you can get a home loan for as little as 3.5% down. That's true if your credit score is over 500 and you qualify for a Federal Housing Administration (FHA) loan. The reality is that most first-time buyers need at least 10% down, but even then, there are drawbacks, such as added expenses and higher mortgage insurance rates. Even if you qualify for a great mortgage, you won't want to spend it all on a house. There are added costs that you may need to consider as part of your homebuying expenses.
Being realistic about your homebuying expectations can help you avoid common first-time homebuyer mistakes and save a lot of money and worry.
Common Mistakes to Avoid When Buying Your First Home
If you haven't purchased property before, then you probably don't know what to expect. Even though buying a home is an emotional process, you need to evaluate several practical considerations. If you pay attention and don't let your heart rule your head, you will avoid these common homebuying mistakes:
Buying too much house
First-time buyers tend to want to spend everything they have saved on their first home. It's natural to use real estate websites and online mortgage calculators to try to determine what you can afford. However, your online research is only a place to start.
When you start house hunting, you want to make sure you also include inspection reports, repairs, closing costs, insurance taxes, and other expenses in your budget. If you put everything you have saved into a down payment, you won't have any money left for contingencies. You may also have to bid for the home you want at a higher price.
Not prequalifying for a mortgage
Before you start looking at houses, you should know the size of the mortgage for which you qualify. Prequalification is easy and will help you set a realistic price range. Talk to your lender about home loan options, review your finances, and see how large a mortgage they are willing to authorize. Remember that prequalification is different from preapproval.
For prequalification, your lender will do a preliminary credit check to determine how much they are willing to lend. Preapproval involves a more thorough check on an application, after which the lender will be ready to finalize the loan. Prequalification is enough for house hunting. You don't need preapproval until you are ready to make an offer on a house.
Talking to only one lender
Mortgage rates and terms are highly competitive. You should shop around to find the best mortgage for your financial situation before you go ahead with prequalification. Compare mortgage options from two or three lenders, if not more.
Overlooking first-time buyer programs
There are a variety of special programs designed to help when you're buying your first home, depending on your circumstances. If you are a veteran, for example, the U.S. Department of Veterans Affairs has a zero-down-payment home loan program, and the Department of Agriculture has special programs for buying homes in rural areas.
There are also special mortgages for energy-efficient housing. Do some research to see if you qualify for a first-time buyer program.
Not seeking expert advice
Buying a home is complicated, and you shouldn't navigate the process alone. Find a reputable mortgage broker or home loan expert, and be sure to work with a real estate professional you trust.
Before You Decide to Buy …
When you decide you are really ready for serious house hunting, here are some additional financial considerations to keep in mind to make sure your expectations don't get in the way of a successful home purchase:
Don't empty your bank account. Don't plan on spending everything you have on a new house. You should have enough savings set aside for emergencies, home repairs, and incidentals, and you should continue to save for retirement.


Calculate your debt-to-income (DTI) ratio. Use your DTI ratio to determine what you can afford to spend. Most lenders want to see a DTI ratio of less than 43%.


Make sure you can cover additional expenses. In addition to the mortgage payment, add in insurance, taxes, homeowner association fees, and other recurring expenses that will have an impact on your monthly household budget.


Apply the 28%/36% rule. As part of your home price calculation, use the 28%/36% rule: Spend no more than 28% of your gross monthly income on housing expenses, and no more than 36% of it on your overall debt.


Monitor your credit. Check your credit report for errors before you commit to a home loan, and be sure to avoid major expenses before you start looking for a mortgage, because too much credit activity in a short period of time will affect your credit score.


Consider resale value before you buy. Consider whether the home you purchase is likely to appreciate in value over time. That means you shouldn't pay substantially more than the home is worth, making sure the home price aligns with the neighborhood and any repairs or upgrades won't wipe out potential equity. Your real estate agent should be able to advise you.
In fact, getting expert advice is the best way to avoid a bad decision. Your real estate agent and your home loan expert should be ready to answer all of your questions. Be sure to ask about anything you don't understand.
A good way to get started is by talking to one of our financial advisors and using our Mortgage Paperwork Checklist. The professionals at iQ Credit Union are experts at new home purchases, and we are happy to help you.