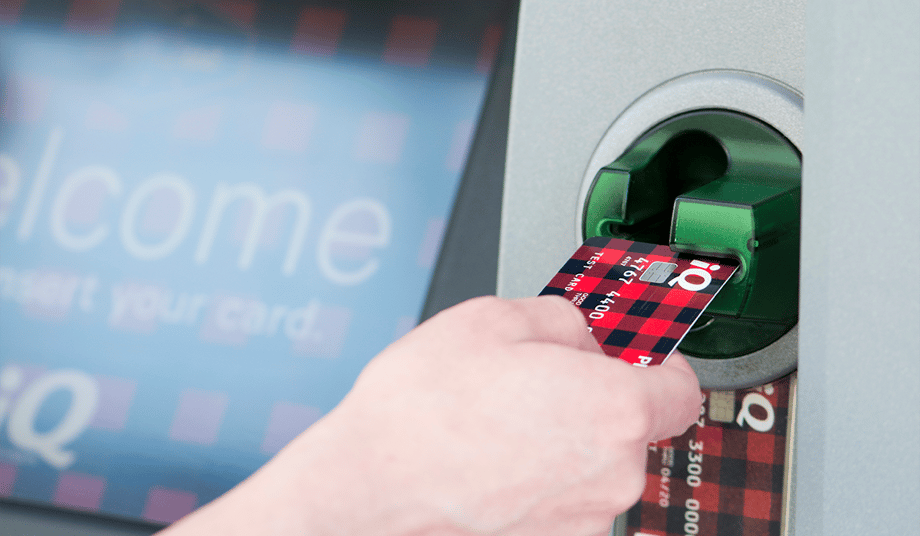 Technology continues to improve our lives and simplify everyday tasks, from shopping to banking. However, our digital lifestyles are a double-edged sword. Although technology makes our lives easier, it also presents new opportunities for cybercriminals.
Online fraud is rampant, and every day, crooks are developing new ways to make money using your identity. That's why it is essential to know what to do if your identity is stolen.
According to the Federal Trade Commission (FTC), there were 3 million cases of criminal activity reported to the Consumer Sentinel Network in 2018, including 1.4 million cases of fraud and 444,602 cases of identity theft. Clearly, online criminals are becoming more aggressive and more creative, but they can't succeed without stolen personal information. Even the most careful consumers can be fooled into surrendering personal data, so you should know how to deal with identity theft.
What Is Identity Theft?
Before delving into what to do if your identity is stolen, let's define what we mean by identity theft.
Experian defines identity theft as someone using your personal information without your permission. Sometimes it's a family member who misuses your identity. Other times, it could be a dumpster diver who gathers enough information about you to open fraudulent accounts or pretend they are you.
Because we now live in a digital economy, the easiest way to steal your identity is online. Here are some of the most common tactics used for identity theft:
Data breaches: You read about data breaches every day in the news. A large retailer, a healthcare provider, or some other company has a repository of sensitive customer data that is hacked, and the customer data stolen.


Insecure web surfing: Websites frequently ask you to surrender personal information, whether it's a credit card number or just a password. If one of those sites has been compromised or is fraudulent, then you are giving that information to cybercriminals.


Malware: Malicious software is becoming more prevalent and can be contained in an email attachment, a file you download, or an application. Once the malware is loaded, it can report keystrokes or open your computer to hackers.


Phishing: There has been an increase in spam messages with phony solicitations or requests for personal information. Often, these phishing attacks look like legitimate emails from companies you do business with, so be wary.


Wi-Fi hijacking: Public Wi-Fi networks are not secure. If you log in at a coffee shop or airport, you become vulnerable to eavesdroppers who can access your emails, text messages, and applications.
These are some of the most common types of cyberattacks, but it's a good idea to keep abreast of the latest threats that can lead to identity theft.
The Latest Threats in Identity Theft
Cybercriminals change their tactics with the times. As some forms of cybercrime prove less effective, the criminals develop new ones to fool you.
The latest trend is to piggyback on the COVID-19 outbreak, taking advantage of public fear. The most common tactics are to create fraudulent health and government websites offering misinformation, selling miracle cures, and asking for donations to phony charities.
There has also been a rise in COVID-19-related phishing messages and fraudulent e-commerce sites selling everything from surgical masks to toilet paper. Cybercriminals are even creating fake job offers to steal personal information. The best defense is remaining skeptical. Secure your home network and beware of unsolicited offers and online deals that are too good to be true.
In addition to playing on fears about the pandemic, other forms of cyberfraud have become popular with online criminals. Here are the statistics:
Formjacking was up 117% in 2018: Formjacking is when hackers steal credit card data and other information by hacking online payment forms. More than 57,600 websites were formjacked in 2018.


New account fraud was up 13%: Fraudulent accounts created for student loans, car loans, credit cards, and mortgages accounted for $3.4 billion in losses in 2018, according to Javelin Strategy.


Account takeovers were up 79%: The number of incidents in which legitimate accounts were hacked increased from 380,000 in 2017 to 679,000 in 2018.
Cybercriminals also target specific demographic groups who are more vulnerable to identity theft, including:
Children and seniors: Stealing children's social security information makes it easier to establish fraudulent accounts because they have no credit history. And seniors tend to be more susceptible to phishing attacks and telephone scams. In fact, there was a dramatic increase in fraud for those over 80 from 2017 to 2018.


Members of the military: Members of the armed forces tend to ignore their credit accounts when they are deployed, making them prime targets for credit card and bank account fraud. For example, employment and tax-related fraud among military personnel increased by 85% between 2017 and 2018.


Social media users: Take a close look at your Facebook profile. Do you have personal information posted, such as your birthday, phone number, and hometown? That information can be used for phishing and imposter scams to steal your identity.


Repeat victims: Once you have become a victim of identity theft, you are more susceptible to being victimized again. Between 7% and 10% of the populace are victims of identity theft, and 21% of them are repeat victims.
What to Do If Your Identity Is Stolen
If you are among that unfortunate 10% who do have their identities stolen, there are steps you can and should take:
Monitor your credit cards and bank accounts for suspicious activity.


Identify any compromised accounts and contact the bank, the credit union, the credit card company, or whoever holds the account.


Change your passwords, and not only for compromised accounts but also for the rest of your online accounts.


Consider putting a fraud alert on your accounts. Most banks and credit unions offer services that will alert you if there is any account activity.


Dispute fraudulent charges as you uncover them and continue to monitor your online accounts closely.


Consider freezing your credit. You will need to contact each of the three credit bureaus—Equifax, Experian, and TransUnion—and have them freeze your credit so that you need to authorize any new accounts that are added or changed on your credit records.
In the event that your identity is stolen, the FTC offers a free step-by-step guide on identity recovery. You can also enlist help from other sources.
iQ Credit Union includes identity theft protection with every checking account. The service will research the problem, alert the credit bureaus, contact creditors on your behalf, work with government agencies, and even replace lost documents. Identity theft protection can give you peace of mind, and when you are an iQ member, it's free.
Knowing what to do if your identity is stolen is just part of smart money management. iQ Credit Union is here to serve as your partner with a variety of financial education and literacy tools, including our Financial Survival Guide and our Budgeting Checklist.
Don't wait until your identity is stolen. Be proactive and take steps to protect yourself in advance.