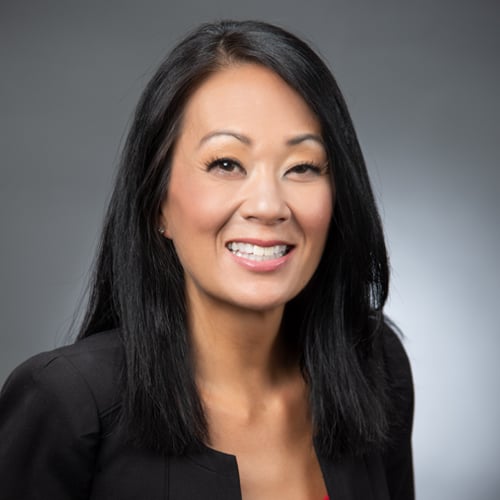 iQ Credit Union Chief Retail Officer Ali Migaki was recognized with an Iris Award by the Greater Vancouver Chamber at their 2022 Women Who Mean Business Symposium, held March 8, 2022. The awards are granted at an annual event held on International Women's Day. The Iris Awards honor exceptional women in the Greater Vancouver community for their outstanding professional and philanthropic contributions. Iris is the Greek word for rainbow, and event organizers note that women's lives today represent "a rainbow of possibilities."
Migaki started her 26-year career at iQ as a member service representative and expanded into additional roles and leadership positions. She was recently promoted to Chief Retail Officer, where she oversees the retail management function of the credit union, including branch operations and the member and lending contact centers. She is also responsible for nearly 50% of the credit union's staff and member-facing services.
Passionate about making a positive impact on the community, she regularly volunteers for community service activities, including serving on the iQ for Kids Committee for which she has raised more than $50,000 in five years for the March of Dimes. As manager of the Ridgefield branch in 2009, she founded the city's Easter egg hunt, which continues today. She also serves on the board of Elevate Oregon, an organization for at-risk youth in Oregon school districts.