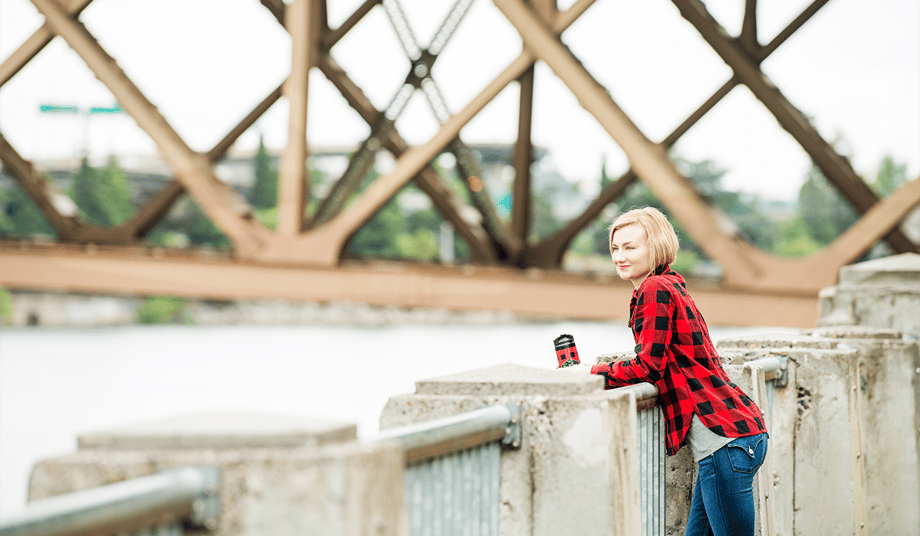 Is 2019 going to be the year you buy a new home? If you have been waiting for the perfect time to buy, then there is no time like the present. The housing market continues to fluctuate based on any number of factors, such as the amount of homes on the market and changes in mortgage rates. If you have been tracking the housing market, then you know how volatile it can be—and housing prices are expected to go nowhere but up, so it might be time to stop thinking about buying a home and actually take the next step.
More Inventory in 2019
One of the challenges facing home buyers in recent years has been a lack of homes to buy. Homes for sale hit a historic low in winter 2017, but that's starting to turn around. Experts anticipate the number of available homes will increase 10 to 15 percent in 2019, but mostly for homes priced over $250,000. The good news for iQ Credit Union members is that the housing markets in Vancouver, Portland and surrounding areas are expected to see some of the largest increases in home inventory. The average increase nationally is expected to hover around 7 percent.
The housing market also has seen a lot of new construction. Housing starts hit a 10-year high at the start of 2018, with more than 1.33 million units started nationwide in January. Changes in loan interest rates may have slowed new construction toward the end of 2018; contractors need to borrow to complete projects, and higher interest rates mean borrowers are more cautious. However, the good news is that there is new housing available with a lower risk of a housing glut.
Mortgage Rates Expected to Rise
Mortgage interest rates have continued to remain low for some time, largely because the Federal Reserve Bank hasn't felt the need to raise interest rates to combat inflation. The Fed did raise interest rates 0.25 percent in December and is expected to raise rates two more times in 2019. You can expect mortgage rates to climb accordingly. Realtor.com expects mortgage interest rates to average 5.5 percent by the end of 2019.
Millennials are expected to continue to make up the largest segment of home buyers, accounting for 45 percent of mortgages in 2019. Generation Xers will make up 37 percent, and baby boomers 17 percent. Millennials also will continue to be the dominant group of first-time home buyers for the foreseeable future since the largest segment of millennials is approaching age 30.
Any Time Is the Right Time to Buy
Despite expert predictions, the only time to really buy a home is when you are ready. Owning your home has long been part of the American dream, and there are financial benefits. You can save thousands in taxes on the mortgage interest deductions, especially with a new mortgage since most of the interest is paid in the beginning. Any time you can buy a home as opposed to renting, those mortgage payments help you build equity in your home, which can be valuable if you need to borrow. It also gives you more stability since your landlord can't decide to raise your rent or change the terms of your lease.
While there may not be a perfect time to buy, you can time the market to some extent. Real estate is a seasonal business. Families don't like to uproot their children during the school year, so you often see more properties on the market in the summer months. At the same time, the holiday season is usually a slow time in real estate, which means you will see fewer listings but may be able to pick up a bargain before the end of the year. Spring has started to become the most competitive time in the housing market.
Like all purchases, real estate is subject to the laws of supply and demand.
Prequalify Before You Buy
Of course, financing is a key factor in buying a home, and as with home buying, there generally isn't a "right" time to find a mortgage. Most mortgage lenders, like car dealerships or other consumer businesses, have a monthly cycle. Usually, the beginning of the month is devoted to new loans, the middle of the month is to gather the paperwork for loan approvals, and the end of the month is a rush to close loans (and meet the sales quota).

Qualifying for a mortgage is another matter. Plan to have 20 percent of the cost of the house as a down payment (although first-time home buyers can qualify with as little as 3 percent). Your mortgage payment should be no more than 30 percent of your monthly income. Most mortgage lenders want to see a debt-to-income ratio of no more than 40 to 45 percent.

One of the advantages of getting your mortgage from a credit union is that a credit union doesn't typically apply the same criteria to mortgage lending. Its job is to help members get the best mortgage possible, no matter when you apply.

If you aren't sure what kind of mortgage to get or if you qualify, talk to someone at your local credit union. He or she can talk to you about fixed versus adjustable rates and help you determine what you can afford. If you are worried that you may not qualify for a mortgage, your financial advisor can assist you there as well.