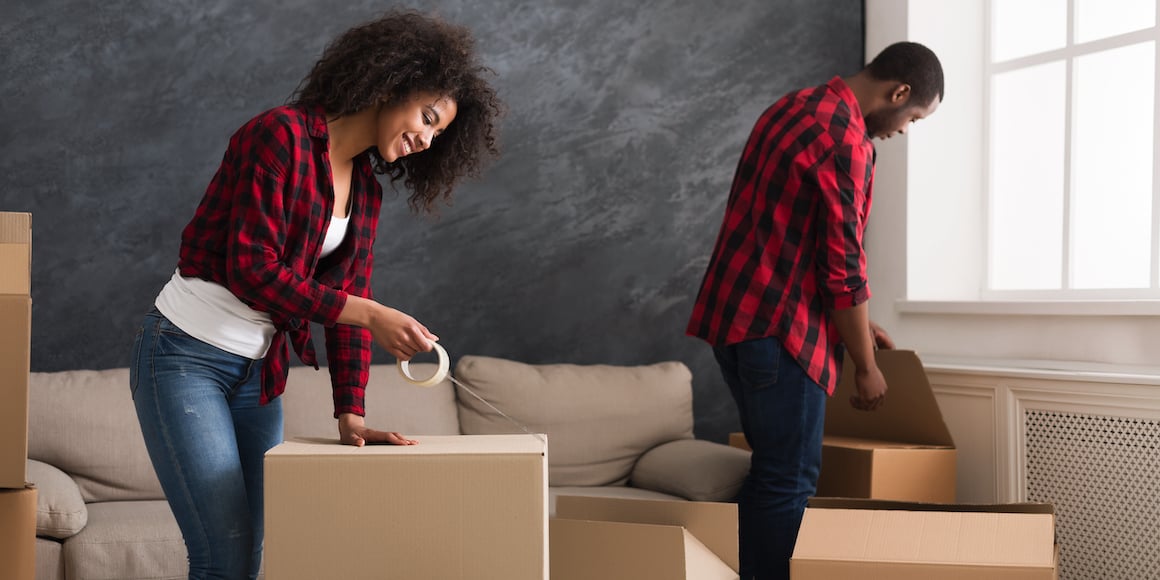 The housing market has never been hotter. Mortgage rates are still very low, and coming out of the pandemic slowdown of 2020, homebuyers are actively shopping. In such a competitive real estate market, it pays to be prepared so you can move quickly when you find the right home, especially when it comes to qualifying for a mortgage loan.
Whether you are a first-time homebuyer or a house-flipping veteran, so many questions and decisions go along with any home purchase. Many of those questions revolve around financing: How much do you need as a down payment? How large of a mortgage loan can you qualify for? How much house can you afford? Here are some considerations to get you started finding your next home:
1. Determine your price range.
Before you start dreaming about a 10-bedroom mansion, you should start your homebuying process by determining what you can afford. You want to find a mortgage loan that fits into your household budget. Don't try to stretch your income to take on a home loan that is more than you can comfortably afford. Here are some established guidelines to keep you from becoming house poor:
Apply the 28/36% rule. No more than 28% of your gross monthly income — and no more than 36% of your total monthly debt — should be for house payments.
Calculate your down payment. Most home loans require a 20% down payment, although first-time buyers often need 10% or less. The bigger the down payment, the lower the loan-to-value ratio and the lower the risk to the lender, so you may get better loan terms.
Consider additional home loan costs. Be sure to factor in added monthly mortgage loan costs such as homeowners insurance, property taxes, and mortgage insurance

.
Once you determine the ideal amount of your home loan, add in the down payment, and now you have a more accurate estimate of how much you can spend on a home.
2. Prequalify for a mortgage loan.
Before you start home shopping, be sure you will be able to qualify for a mortgage. Talk to your home loan specialist about loan prequalification. You will need to provide information about your income, savings, debt, and credit score for loan prequalification. Based on the information you provide, the mortgage lender will tell you how much you can borrow and give you a letter to prove you prequalify. Most prequalification letters are valid for from 60-90 days.
Note that prequalification only provides tacit loan approval, but it is sufficient to reassure most sellers and allows you to make an offer to buy their property. To close a deal, you will need to get mortgage preapproval, which is a more stringent process.
Loan preapproval means the lender is ready to fund the mortgage. To get home loan approval, you will need to fill out an application and show proof of income with pay stubs and tax returns, disclose all your debt, and provide other documentation. The lender also will require a credit check, including your credit history and credit score to determine if the loan will be approved. To help you, iQ Credit Union has prepared a "Mortgage Paperwork Checklist."
3. Start house hunting.
Once you are prequalified for a home loan, you will know exactly what you can afford and can start looking for a home with confidence.
Do your homework before you start looking. Identify a neighborhood that suits your needs. Learn more about the area schools. Do you need to be close to public transit? Check the public records to assess crime in the area. Is the neighborhood close to shopping, restaurants, and other amenities that you want? Your Realtor can answer many of these questions, and you can find more information online.
Also, get a sense of area home prices. Online housing sites such as Zillow, Trulia, and Realtor.com will give you an idea of comparable home prices in the area so you can see if the homes you are considering are overpriced.
When you find the right property in your price range, you will be ready to make an offer.
4. Close the deal.
These days, making the right offer to buy a home is as much art as it is science. With a hot housing market, it's not unusual to get into a bidding war for homes, so be prepared to make your best offer while still leaving room for negotiation.
You already know the amount you can spend on a house. Don't offer the maximum in an initial offer since you may have to deal with a counteroffer requesting a higher price. If you want the property and the counteroffer exceeds your maximum budget, you also can get creative in making your counteroffer. Sometimes terms such as a short close, free rent-back of the property for an extended period, or flexibility on move-out dates can tip the bidding in your favor.
These are only four of the basic steps in getting a mortgage loan and starting your home search. There are many nuances and potential pitfalls to buying a home, so it pays to have the right professionals on your side. If you are considering a home purchase, consult with the home loan professionals at iQ Credit Union. We pride ourselves on offering home loans to suit any need.