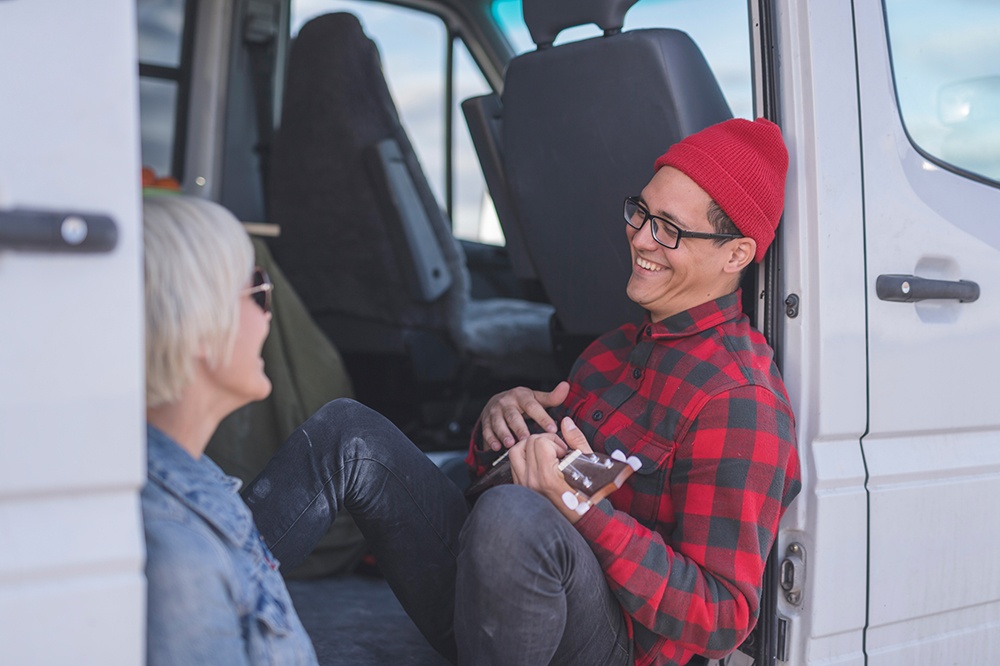 Millennia ago, the philosopher Heraclitus expressed one of the great truisms of all time: "The only thing that is constant is change." Today's millennials embrace change, especially technological change, and it's having a positive yet profound impact on the financial industry. Not only have the ways we conduct financial transactions changed, but attitudes about banking, savings, and money have changed as well.
What Makes Millennials Different?
Millennials, those born between 1980-2000, represent the fastest-growing demographic group. There are approximately 83.5 million millennials, who are expected to make up 44% of the U.S. workforce by 2022. That means it's the millennials who are earning the majority of the paychecks, and it is their needs and attitudes that are shaping the financial industry.
Millennials are driving the digital revolution. They expect digital services from their financial service providers that better suit their lifestyle and offer greater convenience. Peer-to-peer payment services such as Venmo and Square Cash are gaining in popularity to the point where millennials would rather use them than conventional bank services; 38% have abandoned mobile banking in favor of other services because mobile banking apps take too long.
As part of the digital revolution shaping the financial industry, more millennials are moving to "neobanks" that offer digital or mobile-only services. These neobanks have checking, savings, funds transfers, bill pay, and even loans, but they don't have physical branches.
Looking at these trends, it is clear that millennials want something different from their banking experience.
Credit Unions Are More Attractive
Millennials want more rewards from their bank. Eight out of 10 millennials said they would be willing to change banks for better rewards, whether it is a higher interest rate on deposits, cash back on purchases, or free ATM access. A favorite perk is no-fee banking.
Credit unions are becoming increasingly popular with millennials because they typically offer better rates and no fees. For example, 82% of credit unions offer no-fee checking, as opposed to 38% of banks. Credit unions also tend to offer higher interest rates on savings, and lower interest rates on loans and mortgages.
Millennials also want total transparency from their financial institution. In the age of online sharing, millennials are used to giving up personal information, but they want something in exchange. A Salesforce survey revealed that 61% of millennials expected offers from companies to always be personalized. Though they may seem less concerned about privacy, millennials will share personal information only if they receive honesty and transparency in return.
Related to transparency, millennials also expect authenticity. As digital natives, they can find a plethora of similar offers online, so in addition to the best deal, they also want to gauge the social capital of the brand. They want a brand that aligns with their values. And they want a brand they can trust. Credit unions maintain branches staffed with knowledgeable professionals who can help with virtually any banking service.
Finally, millennials are more apt to choose based on human values as well as pragmatic returns. This generation is more concerned about climate change and social injustice, so its members are attracted to brands that promote social responsibility. They want to improve the world around them, and credit unions are more attractive because of their commitment to supporting their local communities.
As the financial industry continues to evolve, it will be the progressive financial institutions that attract millennial customers. Credit unions plan to attract more millennials by offering better returns and more value with great customer service, the latest in online and mobile banking technology, and transparency in a trustworthy brand that gives back to the community. That's the credit union difference, and it's what makes iQ Credit Union stand out among millennials in the Pacific Northwest.
Interested in learning more about iQ Credit Union's banking options? Check out our Intelligent Checking, which pays up to 2.50% APY*.
*APY = Annual Percentage Yield. 2.50% APY rate good as of July 1, 2019. All rates subject to change. No monthly fee. To earn the Intelligent Checking rate of 2.50% APY on balances up to and including $25,000, and 1.00% APY on balances over $25,000, you must meet the following monthly requirements: twelve (12) debit and credit card transactions; direct deposit of $100 or more, log in to Online Banking at least once per month; and receive eStatements. If account requirements are not met, the non-qualifying rate will be 0.05% APY. New accounts will receive the qualifying dividend rate for the first statement cycle. Existing accounts converted to Intelligent Checking may qualify to receive the qualifying dividend rate beginning on the first day of the month following the month in which the account is converted. All requirements must be met with transactions posted and cleared by the close of business on the day before the last day of the month. ATM transactions do not count toward the 12 debit card transactions. Dividend paid on the last day of the month in which it is earned.