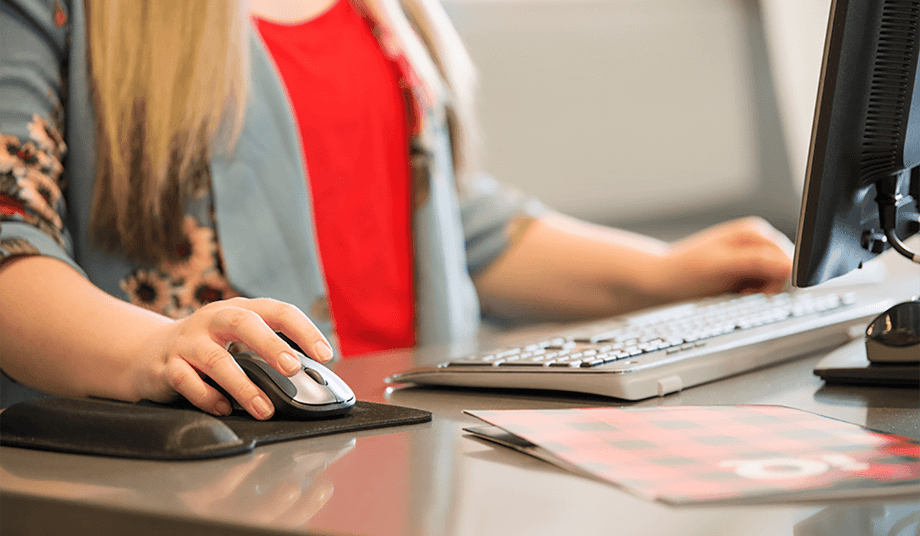 Every business needs banking services, and a business savings account is a great place to start. Having a business savings account can help your operation in a number of ways, and once you appreciate the value of business savings, you can start looking for the financial institution that has the right business savings options for your company in conjunction with other services.
When you start looking for a financial institution for your business, don't look for a bank or credit union to handle just your business savings. Most business owners want to find a single financial institution that can handle business savings, checking, credit cards, merchant services, and even payroll. Choosing to do business with a single bank or credit union is more convenient and allows you to establish a rapport with your banker while taking advantage of bundled services.
Why You Need a Business Savings Account
Keeping separate accounts for your business simplifies bookkeeping and tax planning. That's why every business should consider starting with a savings account as well as a checking account. There are a number of strategic advantages to maintaining a business savings account:
Earn more interest. Though many business checking accounts pay interest on deposits, you will earn higher interest rates with a savings account.


Be prepared for cash emergencies. There may be times when you need cash in a hurry to deal with an emergency or a shortfall. For example, you may need to hire temporary staff, you may have to purchase goods at the last minute, or you may lose business due to construction. A number of factors can impede cash flow, which is why half of small businesses typically maintain enough savings so they can operate for 27 days.


Save for planned expenses. There are monthly and annual expenses that you can plan for such as taxes and insurance premiums. Keeping the necessary cash in a savings account ensures you have the money you need when the time comes.


Avoid overdraft fees. Having a savings account also gives you a cash reserve to avoid overdrafts. When you open a checking account, see if you can get overdraft protection by automatically drawing the necessary funds from savings.


Improve your credit rating. An underappreciated benefit of maintaining a business savings account is the positive impact it can have on your company's credit rating. Having a balance in your savings account increases your company's credit worthiness and makes it easier to get a loan or a line of credit when you need one.


Keep your cash safe. Placing your extra cash in a savings account keeps your money safe. Like most bank accounts, business savings accounts are protected for up to $250,000. Bank accounts are protected by the Federal Deposit Insurance Corporation (FDIC), and credit union accounts are protected by the National Credit Union Share Insurance Fund (NCUSIF).
What to Look for in a Business Savings Account
Most people shop for a bank or credit union for all of their business banking needs, but there are specific factors to consider when opening a business savings account. As you contemplate where you want to deposit your money, consider these features when evaluating business savings accounts:
Interest rates: Naturally, you want the best return for your money, so you want to look for the savings account with the highest annual percentage yield (APY). Bear in mind that some business savings accounts offer tiered interest rates based on the amount of money you deposit.


Minimum balance or deposit requirements: In order to receive the maximum APY, you often have to maintain a minimum balance. Depending on the bank or credit union, you may have to start with a minimum balance and also make minimum monthly deposits in order to avoid fees.


Fees: Ask about monthly fees that are charged to the account. Some fees are based on minimum balance requirements; if you maintain a balance above a preset amount, then fees are waived. Other fees are linked to a number of transactions and other criteria.


Easy access to your money: If you plan to maintain a savings account to cope with business emergencies, then you need ready access to cash. Be sure that your bank or credit union offers services such as online and mobile banking so you can access your account at any time. For example, if you need to transfer money to cover a transaction, all you have to do is initiate a funds transfer online from your computer or from your phone.
Business banking, including business savings, is a part of relationship banking. A financial institution wants all of your banking business. Offering attractive terms for business savings is one way to get you started. Ultimately, you will want to use other services such as certificates of deposit, business loans, merchant services, 401(k) plans, and retirement services—so be sure to ask about what other services are available.
Many small businesses find that credit unions are a better option for their banking needs. Most credit unions offer comprehensive business services at competitive rates, often with a better APY on savings accounts than most banks offer. The best part? Because credit unions are invested in their community, they are more willing to support local businesses. If you are looking for business banking services, including savings, be sure to talk to one of our experts. Here at iQ Credit Union, we're committed to helping our business members thrive.