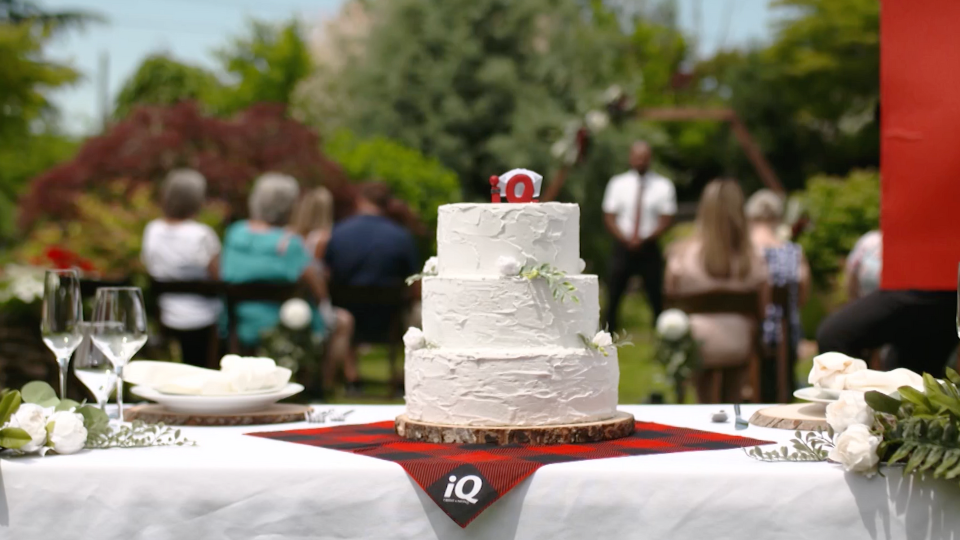 Spring is the time when the weather gets warmer, flowers bloom, and people get married. Spring is traditionally the wedding season, which means you may start receiving wedding invitations from friends and family. You also may be asked to be part of the wedding party. Attending weddings when you are on a budget can be challenging. However, with the right planning and a little creativity you can attend those weddings without breaking the bank.
What expenses do you have to consider as a wedding guest, other than a wedding gift? It depends on the wedding, of course, but there are expenses that you can anticipate, such as travel costs, hotel costs, entertainment costs, clothes, and time off from work. However, when you attend a wedding, expenses can get out of control. To keep from overspending, your best strategy is to create a wedding trip budget.
Create a Wedding Trip Budget
You can't tell precisely what attending a wedding may cost, but you can make some educated assumptions.
According to Bankrate, if you are a member of the wedding party, you can expect to spend $728.19 on average, including the cost of the shower, the bachelor/bachelorette party, travel, and the wedding itself. Close members of the family pay an average of $627.72, and guests spend about $371.60. When you first get word of the coming nuptials, take a look at your bank account and decide whether or not you can afford to attend. Creating a budget for wedding attendance is the easiest way to determine if you should accept the invitation or not. Here are some considerations to help you with your budget:
Airfare—If you plan to fly to the wedding, you can use online travel sites such as Expedia, Orbitz, or Travelocity to estimate airfare. When planning for air travel, remember that if you book seven weeks in advance, you are likely to get the best fare. You may also consider adding vacation time to the trip so that you have more flexible travel dates and can further lower the fare.


Road trip—If you plan to drive to the wedding, you have to consider gas, tolls, stopovers, and other costs. You might consider sharing those costs with other wedding guests.


Accommodations—Do you plan to stay in the same hotel as the wedding party, or do you need to find something less expensive? You can check hotel and motel prices online at Hotels.com, or if you're feeling more adventurous, consider using Airbnb. You can often get a discount if you pay in advance.


Clothes—You may have to add to your wardrobe. If you're a member of the wedding party, you will likely have to buy a gown or rent a tuxedo. If you are a guest, check your closet for something appropriate. If you plan to buy a dress or suit, buy something you can wear again later.


Gifts—Wedding gifts can be a challenge. These days, most couples use online gift registries at major retailers, so look for an affordable gift you can buy in the store or online. You can also spend less on a gift by contributing to a group gift.


Other expenses—Be sure to consider additional expenses such as airport parking, a pet sitter, lost wages from work, and other costs. You may also want to allocate some money for miscellaneous expenses, just in case.
When you add up all of these line items you will have your wedding guest budget. If the costs look too high, then consider declining the wedding invitation.
If You Have to Say No
Understand the financial commitment before sending the RSVP. If you are a member of the wedding party, for example, the costs can add up, especially if it's a big wedding or a destination wedding. Talk to other members of the wedding party to discuss shared expenses and plan your budget before you commit.
Choosing not to attend because of cost is not that unusual. According to Bankrate, 68% of those who chose not to attend a wedding said it didn't affect their relationship with the newlyweds, and 57% said they would send a gift rather than attend. In the case of destination weddings, 56% said they shouldn't have to pay the travel costs.
If you decide you can't afford to attend, be sure to decline politely. Pick up the phone and call rather than sending a note or not responding at all. And don't make an excuse. Just tell them you can't attend and do it as soon as possible so that they can plan for their final number of guests.
You can also find ways to make it up to the bride and groom. You can send a gift or cash if it's appropriate, or you can do something special for the couple when they return from their honeymoon, such as a celebratory brunch or dinner.
Saving for the Wedding Trip
If you decide you can attend, then start saving as soon as possible. After you create a budget, you will have an idea of how much you will need, so create a plan to set enough aside for the wedding trip. Also be sure to account for prepaid expenses such as airfare and hotel costs.
The best way to save is by using your savings account. Set aside part of each paycheck for the wedding or use simple strategies such as automatic funds transfers from checking to savings. Also take advantage of savings programs such as iQ Credit Union's Easy Saver debit card program, which rounds up every card transaction and deposits the difference in your savings account.
If you get more than one invitation, you can prioritize which wedding you want to attend. You can also save by spending less on shower gifts and other preliminary expenses so that you can be there for the big day.
It is more meaningful that you are there to support friends and family at a wedding than it is to spend a fortune. Feel free to economize before spending on travel expenses, lavish dinners, and gifts. If you plan in advance, create a realistic budget, and use your savings account wisely, you can set aside enough money so that you can enjoy the celebration without worrying about paying for the trip.