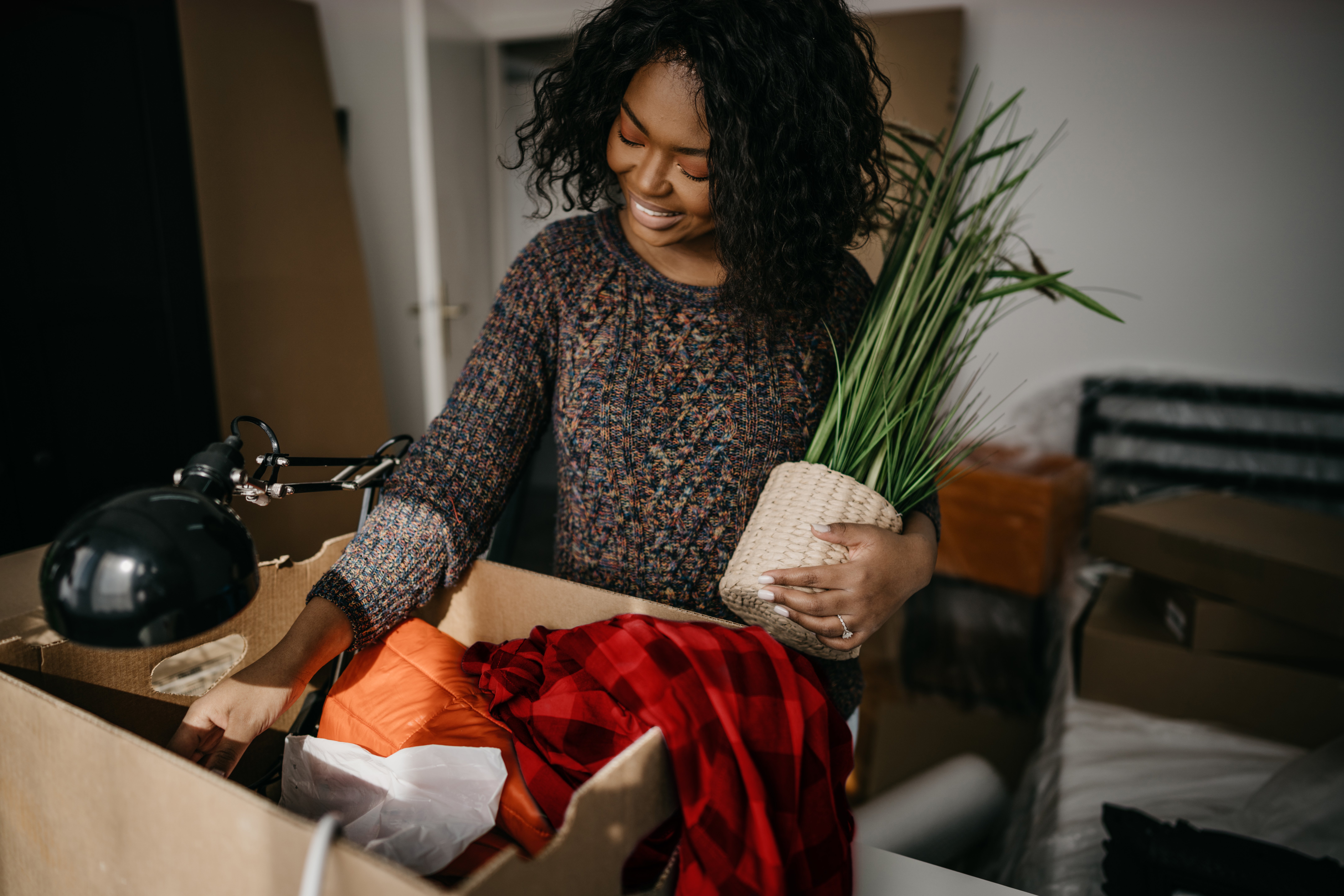 Homeownership is an aspiration for most Americans. During the COVID-19 pandemic, there has been a spike in home sales. According to the U.S. Census Bureau, there were approximately 82.8 million homeowners in the United States, which is an increase of 2.1 million over the previous year. Anyone can buy their own home if they can get a mortgage.
Qualifying for a mortgage or home loan isn't much different from qualifying for a car loan, a personal loan, or any other kind of loan. To qualify, you will need to have good credit, show proof of income, and be able to make a down payment on the property. Once you qualify for the mortgage and take possession of the property, it's the property value that secures the home loan.
Of course, qualifying for a home loan isn't quite that simple.
Buying a home is likely to be the biggest financial commitment you will ever make, so you should know what goes into taking on a mortgage, how to prepare for buying a home, and what to expect after you take on a home loan.
Before You Sign on the Dotted Line ...
Before you start looking for a home loan, you have some homework to do.
First, you need to know how much you can afford to pay for a house. Start with your household budget. How much are you allocating for housing or rent? Is that enough for a mortgage payment? Some experts apply the 36% rule, where no more than 36% of your pretax income should go to pay off your debt, including a mortgage, student loans, car loans, credit cards, and so on.
Others say that you should spend no more than three times your annual income on a home. When calculating home costs into your household budget, be sure to account for mortgage payments, insurance, property taxes, and home repairs. The goal is not to overextend yourself so you become house poor.
Second, determine if you have enough savings. Once you know the price range for your new home, you can calculate what you need for a down payment. Offering 20% of the purchase price is standard, but first-time homebuyers often can qualify for a mortgage with only 10% down, and in some cases, 3% down.
Now consider where you want to buy. Check out online listings on Zillow, Redfin, or Realtor.com to get an idea of home prices in your target neighborhood. Are you in the right price range? Be sure to consider midrange prices as your target. You don't want to qualify for only the dregs of your target housing market.
If everything looks good, it's time to go mortgage shopping.
What to Look for in a Mortgage Lender
You have two basic types of home loans to choose from. A fixed-rate mortgage has an interest rate that is set at the time you sign for the loan, and the rate won't change for the duration of the loan. An adjustable-rate mortgage has an interest rate that changes up or down depending on the market. There are advantages and disadvantages to each type of loan, so consult with your mortgage lender about options.
When you start shopping for a mortgage lender, you want to shop for the lowest interest rate. You also want to ask about down payment requirements (especially if you are a first-time homebuyer), homeowners' insurance, closing costs, fees, and other loan terms. There are many mortgage lender options, including banks, credit unions, online lenders, and mortgage brokers. Choose a lender you can trust and who can help you buy your dream home.
Once you find the right mortgage lender, get prequalified. To prequalify for a mortgage, you will need to supply details about your income, debt, assets, and other financial information. The lender also will check your credit to ensure you will qualify for a home loan. Once you prequalify, the lender will provide an estimate of how much you can borrow, which you can use to make an offer on a home.
Now you can go home shopping.
When You Find Your Dream Home
Once you find a home that is right for your family at the right price, you are ready to make an offer to buy. Now you want to formalize your mortgage application.
When you are ready to buy, you go back to the lender with the details about the home since the mortgage is tied to the property. At this stage, you go from being prequalified to preapproval, which means you complete the formal paperwork to apply for the loan.
There will be added requirements and closing costs as well. For example, most lenders require homeowners' insurance. Depending on how much you put down, you also may need title insurance. There also will be other closing costs, such as appraisal fees, home inspection fees, application fees, loan origination fees, and so forth. Closing costs are usually 2% to 5% of the home price and are added to the home loan.
The Benefits of Being an iQ Member
When considering a mortgage lender, you want to shop for more than just rates. For example, iQ Credit Union offers homebuyers additional perks, such as the HomeAdvantage Rewards Program that gives you a cash reward for using a HomeAdvantage agent. Also, iQ members, who meet certain qualifications may also get $250 off closing costs when you sign for a home loan.
Get started by checking out the iQ "Mortgage Paperwork Checklist," then consult with one of iQCU's home loan specialists about a home loan.