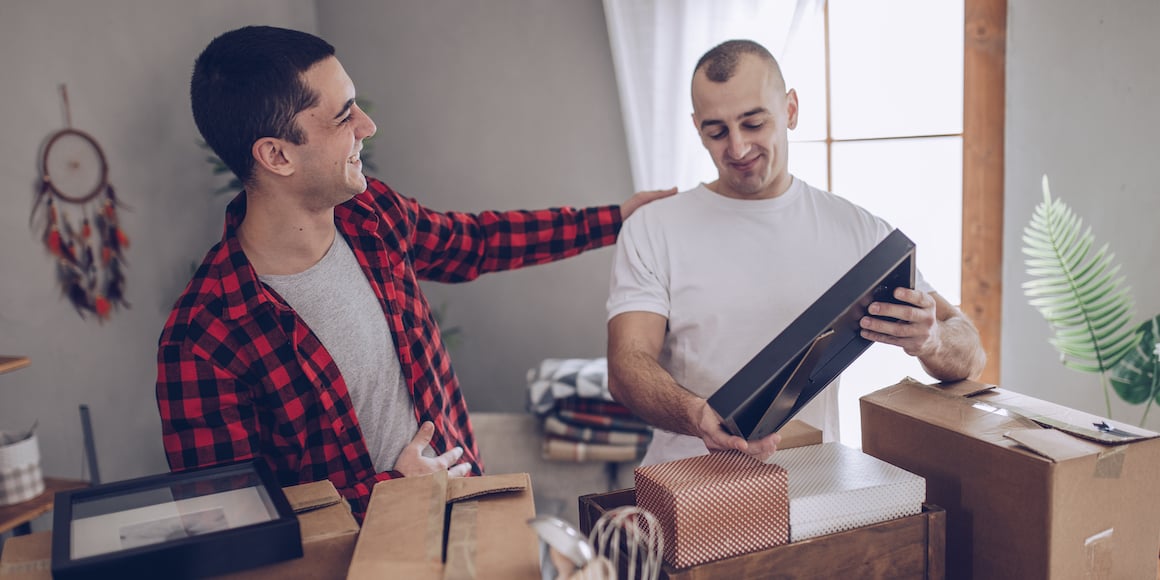 Buying a house is probably the biggest financial commitment you will make in your lifetime, which is why finding the right mortgage seems so intimidating. Mortgages don't have to be scary if you know how to look for the best mortgage rate, monthly payments that fit your family budget, and minimal fees.
The right mortgage can put your family on the road to financial independence, providing an opportunity to build equity in your home that can help with other major expenses, including retirement. When you find the right source for your home loan, you also may find additional advantages and benefits to make your home purchase more affordable.
Planning for a Home Loan
When you start shopping for a mortgage, remember that you are often looking for a 30-year loan. A lot can happen in 30 years, so you want to incorporate your mortgage into your long-term financial strategy as well as your monthly household budget.
The terms of the mortgage, especially the mortgage rate, will dictate how much you will pay for the loan. Even a difference of 0.5% in interest can translate into tens of thousands of dollars when you calculate it over 30 years. Plus, the lower the mortgage rate, the less you will have to pay each month. The monthly payments also should easily fit in your household expenses.
You also want to balance the mortgage rate and the other terms of the home loan, such as fees and mortgage insurance. These added costs can have a big impact on your monthly payments.
Different Types of Mortgages
There are various types of home loans with different mortgage rates and terms. The following are the most common.
30-Year Fixed Loan
This is a 30-year home loan with a fixed interest rate that will not change over the life of the loan. There also are 15-year fixed home loans.
30-Year ARM Loan
This is a 30-year adjustable-rate mortgage (ARM) with an interest rate that adjusts with the market. Some ARM home loans adjust monthly, and others adjust annually but are dependent on market rates. Most ARM mortgages cap on the amount of interest they can charge. However, some mortgages offer a combined fixed interest period before the mortgage rate adjusts—e.g., a 3/1 where the first three years are at a fixed rate, or a 5/1 mortgage where the first five years are fixed.
Conventional Home Loan
A conventional mortgage is not backed by the U.S. government, which means you need good credit and a large down payment (normally 20% or more) to qualify. Some conventional mortgages are backed by Fannie Mae and Freddie Mac, and they conform to the terms set by the Federal Housing Administration (FHA).
Conforming and Non-Conforming Loans
Conforming loans are backed by Fannie Mae and Freddie Mac and normally can't exceed FHFA loan limits of $548,250, except in some high-cost housing markets. Non-conforming loans, or "jumbo" loans, exceed the FHFA limits and usually have higher rates because they pose a greater risk to the lender.
FHA Loans
The Federal Housing Administration has its own home loan program designed for low- to moderate-income borrowers. With an FHA loan, you can purchase a home with a down payment as low as 3.5%.
VA Loans
The U.S. Department of Veterans Affairs also offers VA loans to qualified veterans and surviving spouses, with competitive rates and often no down payment required.
Getting the Best Mortgage Rate
When shopping for mortgage interest rates, the type of mortgage you choose and the lender will affect the mortgage interest rate. Most mortgage interest rates are competitive and only differ by a few tenths of a percent. To get the best rate and choose the best home loan for your needs, you also need to use a lender you can trust.
There are ways you can lower your interest rate as well. For example, the amount you use for a down payment can affect interest rates. The larger the down payment, the better the rate.
You also can consider "mortgage points" (also known as "discount points") to reduce the interest rate. Basically, you are paying the interest in advance when you close, to reduce the interest payments over the life of the loan
Additional Homebuying Costs
In addition to the down payment, you need to account for other costs when you close on a new home. There are one-time fees and other fees can be incorporated into your monthly loan payment.
Some of the additional fees include the following:
Appraisal: This is required to determine the market value of the property and requires a one-time appraisal fee.
Home inspection: A home inspection is required to identify potential problems with the property, such as dry rot, a leaky roof, a faulty furnace, and so forth. Normally the buyer pays a one-time home inspection fee.
Loan origination: A loan origination fee is a one-time fee charged by the broker for helping with mortgage approval.
Loan application fee: An application fee is a one-time fee for loan processing.
Credit report fee: Fees also are required to access your credit report
Recording fee: The recording fee is to register the title of the property.
Title insurance: To protect lenders and homebuyers from defects in a property title, the borrower usually pays a one-time fee for title insurance.

Closing costs:

Some of these fees and other miscellaneous fees are included as part of closing costs, which can run from 2-5% of the home purchase price.
Some fees can be added to the monthly loan payment, such as the following:
Mortgage insurance:

To protect the lender, especially with non-conforming loans or loans where the down payment is less than 20%, mortgage insurance may be required as part of the monthly mortgage payment.
Property taxes: To avoid making large annual tax payments, many borrowers include property tax payments as part of their monthly mortgage. The taxes are set aside in an escrow account that is used to pay taxes.
Homeowner's insurance: Lenders also require homeowner's insurance. Like property taxes, money for insurance premiums can be included in monthly mortgage payments and set aside in an escrow account.
iQ Helps Members with Mortgage Perks
Going to the right mortgage lender can yield some additional benefits. iQ Credit Union offers several perks to members applying for a home loan:
First-Time Homebuyer Help
First-time homebuyers get flexible financing options, including as little as 3% down for qualified borrowers. iQ also allows help from co-signers and allows gifts and non-traditional income sources to help cover closing costs.
Programs and Tools
The HomeReady® Program also is available to help borrowers find the right home loan from a variety of lenders. HomeReady loans require a smaller down payment and lower mortgage insurance requirements.
The HomeAdvantage® Rewards Program is a free service that provides helpful tools and research data. You also can earn up to $2,000 in rewards when working with a HomeAdvantage agent.
Special Rates and Deals
iQ also offers special rates for teachers and first responders, and iQ members also get $250 off closing costs.
iQ frequently offers special deals, like its 100% Purchase Program, designed for credit-savvy members who have trouble saving for a down payment. The Simple Jumbo Program is available for new home purchase, refinancing loans, or cash-out refinancing for mortgages over $548,250 for up to 80% of the home value. There also is the High LTV (Loan-to-Value) Jumbo Program that offers refinancing of up to 97% of home value for qualified borrowers who need more than $548,250.
iQ has additional special options and programs to help homebuyers as well as competitive rates and terms. Plus, you have the advantage of working with a personal banker who understands your broader financial goals rather than an impersonal mortgage broker.
Contact iQ or visit a local branch to learn more about our mortgage program, and to get started, be sure to download our Mastering Mortgages 101 guide.