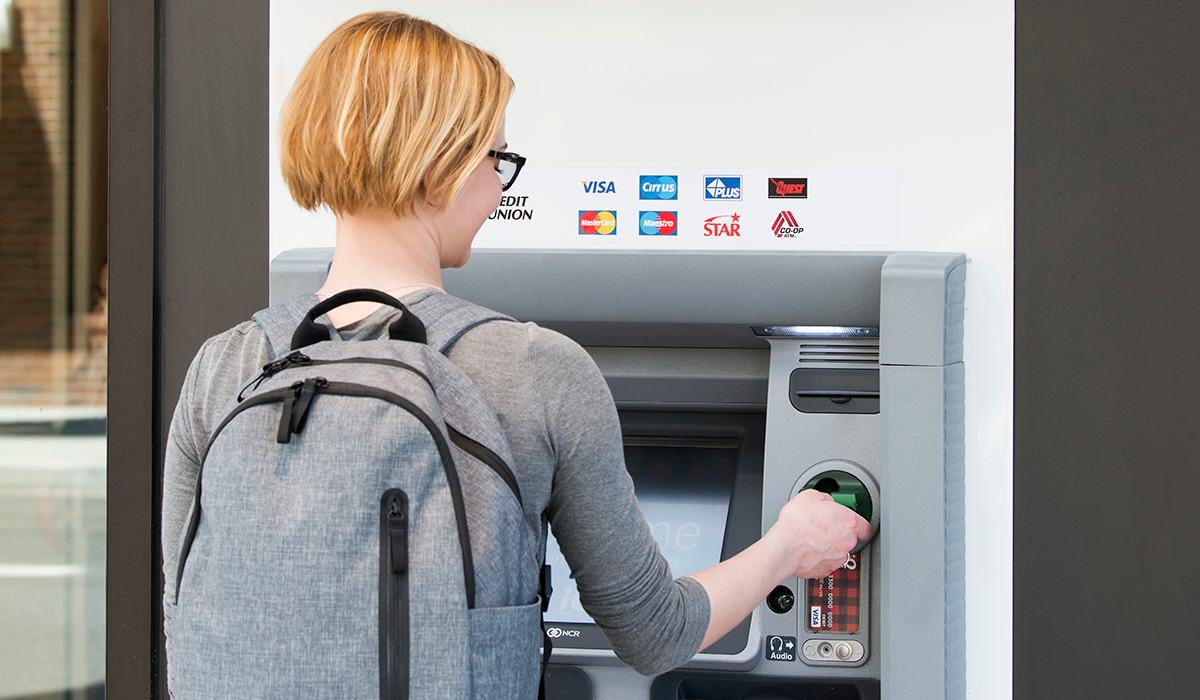 Consumers are putting more cash in their checking accounts than ever before. According to the 2016 Federal Reserve Survey of Consumer Finances, the average checking account balance in 2016 was $10,545, and the median checking balance was $3,400. (The discrepancy is because of a few high-deposit checking accounts that skewed the average results). This is up from an average of $9,132 and a median of $2,900 in 2013. And the average balance in U.S. checking accounts continues to climb, partly because consumers are finding new ways to leverage their checking for more types of transactions.
Chances are you already have a checking account and, like most consumers, you use that account for three basic types of transactions:
Writing the occasional check

. Checking accounts were originally

created for checkwriting

—that is, for issuing bank drafts payable to another party.


Getting cash. You can access cash from your checking account at any time by walking into a bank or using an ATM.


Making purchases

. It has also become routine to use checks or debit cards to make everyday purchases, such as groceries, and have the money taken directly from your account.
However, your checking account opens up additional opportunities to manage and improve your finances. Consider some of these benefits:
Automatic deposits of income. You no longer have to go to the bank to actually cash your paycheck. Automated deposits simplify banking by depositing the money directly into your checking account.
Interest. Many checking accounts pay interest on balances so you can earn money. The interest rates on most checking accounts are less than you would earn with a savings or money market account, but unlike with many savings accounts, you are allowed an unlimited number of transactions and can still earn interest—iQ's Intelligent Checking is a great example.
Automated savings. You can use your checking account to fund your savings. Opening a checking and savings account at the same bank or credit union makes it easy to transfer money, and you can set up automated transfers to move money into your savings on a regular basis. For people who have trouble saving, this is a great way to ensure that you set money aside.
Mobile deposits. When you receive a paper check, you can either go to the bank and deposit it with a teller or in an ATM, or you can skip the trip altogether and deposit it using your smartphone. Most banks and credit unions make it easy to make mobile check deposits—you just take a picture of the check using a smartphone app.
Automated bill pay. Just as money can be automatically deposited to your account, you can also schedule automated bill payments directly from your checking account. For recurring bills, such as rent or car payments, this is an easy way to pay without worrying about delays or missing a payment.
E-commerce. More people are using online services for shopping and financial transactions. Purchases on popular e-commerce sites such as Amazon can be paid for by linking your checking account to your online account and having the money withdrawn automatically. Online transaction services such as PayPal and Apple Pay also allow you to store your checking account information and credit cards for secure direct purchases.
Immediate money transfer. Online banking services are expanding, making it easy not only to transfer money between accounts to cover transactions, but also to send money to others. Services such as Popmoney®, Zelle and Venmo can transfer money immediately out of your checking account to friends or relatives. These same types of services can be used to pay your babysitter, tip your newspaper service, or in a variety of other circumstances when you want to pay immediately without writing a check or using cash.
Security. A checking account also is a safe place to keep your money. For example, a credit union checking account is insured for up to $250,000 by the National Credit Union Administration (NCUA). Canceled checks or recorded transactions also serve as proof that a bill has been paid.
eStatements. More banks and credit unions are encouraging customers and members to use eStatements—electronic statements delivered to your email address—instead of paper statements mailed to your postal address. Electronic statements have a number of advantages; for example, they make it easier to search and export transactions, and they are compatible with personal finance software, such as Quicken and Microsoft Money Plus Sunset Deluxe.
These are just a few of the advantages of establishing a checking account. Most people think of their checking account as their repository for available cash. They put money into their account and are able to disperse it as needed to pay bills, make purchases, or feed their savings account.
When shopping for the right place to establish your checking account, be sure to
talk to us
! iQ Credit Union has higher than average interest rates and some attractive features to help you
get the most from your checking
.