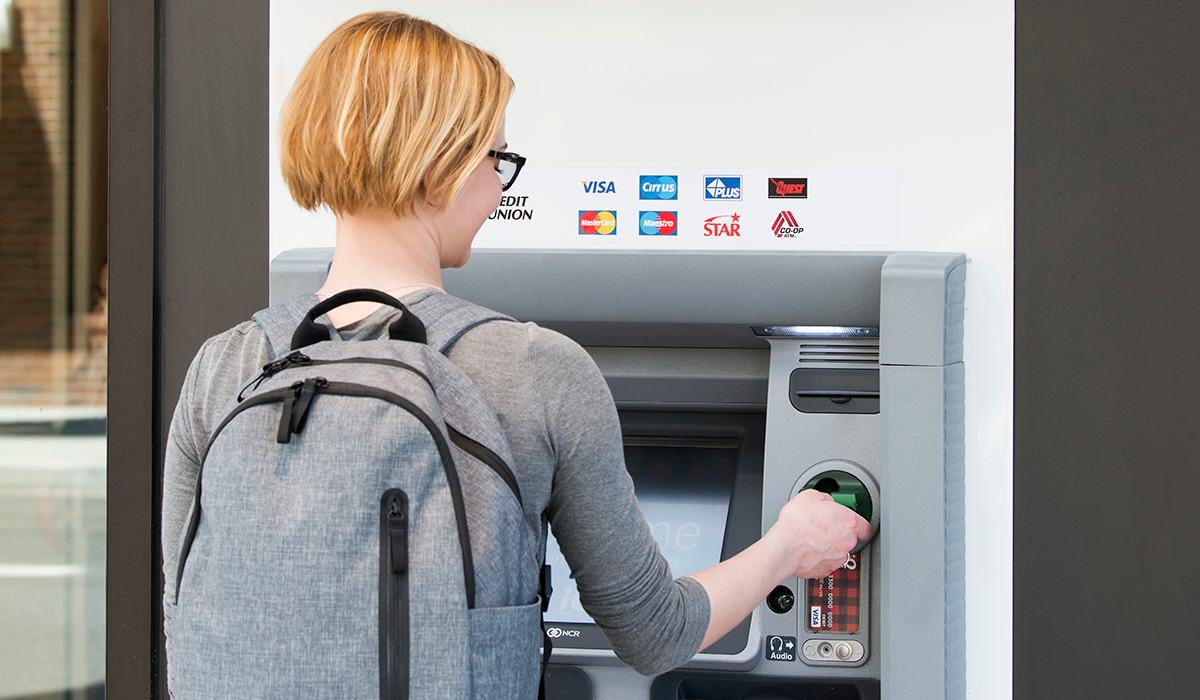 There are so many new ways to pay for goods and services, but your checking account remains the foundation of personal finances. Consumers are getting more from their checking accounts than ever before. Online bill pay and electronic transactions make it easier to do remote banking online. Rather than writing a check, people are using their debit cards or smartphones for transactions. However, everything links back to your checking account.
When you use electronic payment services such as PayPal, Apple Pay, and Google Pay, the funds for any transaction are taken from your credit card or checking account. When you transfer money to friends and family using services such as Zelle or Venmo, you still need a checking account as a source of cash.
Checking remains the primary banking tool for any monetary transaction, whether it's paying bills, issuing bank drafts and funds transfers, or accessing cash. Your checking account is more powerful than ever. A checking account also can make managing your money easier.
Simplified Purchases
Your checking account serves as the source of all your financial transactions. You deposit your paycheck to your checking account so you can pay bills, buy groceries, and pay your rent or mortgage. Most people use their checking account as the central clearinghouse for all their financial transactions.
To make it easier to access funds in your checking account, virtually all banks and credit unions issue debit cards linked to your checking account to make it easy to make in-store and online purchases. A credit card lets you pay over time, but your debit card takes money directly from your bank account, so it is the same as writing a check. Most debit cards are associated with Visa or Mastercard, so they can be used anywhere you use a credit card.
Using your debit card instead of a credit card helps you manage your money. With credit cards, it's easy to accumulate debt, but by using your debit card, you can only spend what you have available in your checking account. And with an debit card, you have access to cash when you need it. An iQ Credit Union debit card allows you to get cash from any of the 30,000 ATMs in the credit union CO-OP network without a transaction fee.
Automatic Banking
You also can use your checking account to make scheduled transactions. For example, most employers offer automatic deposit of your paycheck, so the money is waiting for you come payday—no more trips to deposit your paycheck.
To help with savings, you also can schedule funds transfers. Many depositors schedule transfers to move a portion of their paycheck into their savings account or money market account. By setting up an automatic funds transfer, you know you won't forget to save for a new car, a vacation, or whatever else you may have planned.
You also can schedule payments, so you are never late paying a bill. For recurring bills, such as your rent or loan payments, you can schedule a payment for the same day every month.
Bank from Anywhere
Your checking account also gives you access to online banking services. With digital branch banking, you can make most of your transactions remotely.
Using any web browser, you can make most of the same transactions you would at a bank or credit union branch or ATM. You can check your account balance, access digital bank statements, transfer funds, pay bills, and more. Most banks and credit unions also have online budgeting tools to help you manage your spending.
You also can use a smartphone app to bank from anywhere. The mobile banking app gives you the same easy access to your accounts as logging into a web browser, plus additional features such as using your smartphone camera to deposit checks into your account. You also can use the app for person-to-person payments to send money to friends and family.
More for Your Money
A checking account can be more than just a place to stash your cash. Most banks and credit unions offer interest checking, so you earn money on deposits. You also can use your checking account to automatically transfer cash into savings to earn even higher interest rates.
Most checking accounts also offer overdraft protection. If you don't have sufficient funds to cover a transaction, the bank or credit union will guarantee payment, so the transaction isn't denied. Usually, money is transferred from a savings account or some other account to cover the payment.
When you open a checking account, your money is protected. For example, when you open a checking account with a credit union, each credit union member's deposits are protected up to $250,000 by the National Credit Union Administration.
If you are thinking about opening a checking account, iQ Credit Union has several options;
Basic checking is free with no minimum balance needed and includes a debit card, mobile banking, online bill pay, direct deposit, overdraft protection, and more.
Intelligent checking lets you earn interest on your money with no fees, pays your fees at non-iQ ATMs, provides overdraft protection, and more.
Interest checking offers the best interest earnings with no fees for a minimum average balance of $500.
Want to learn more about opening a checking account? Discover our Checking Account Comparison Guide today!