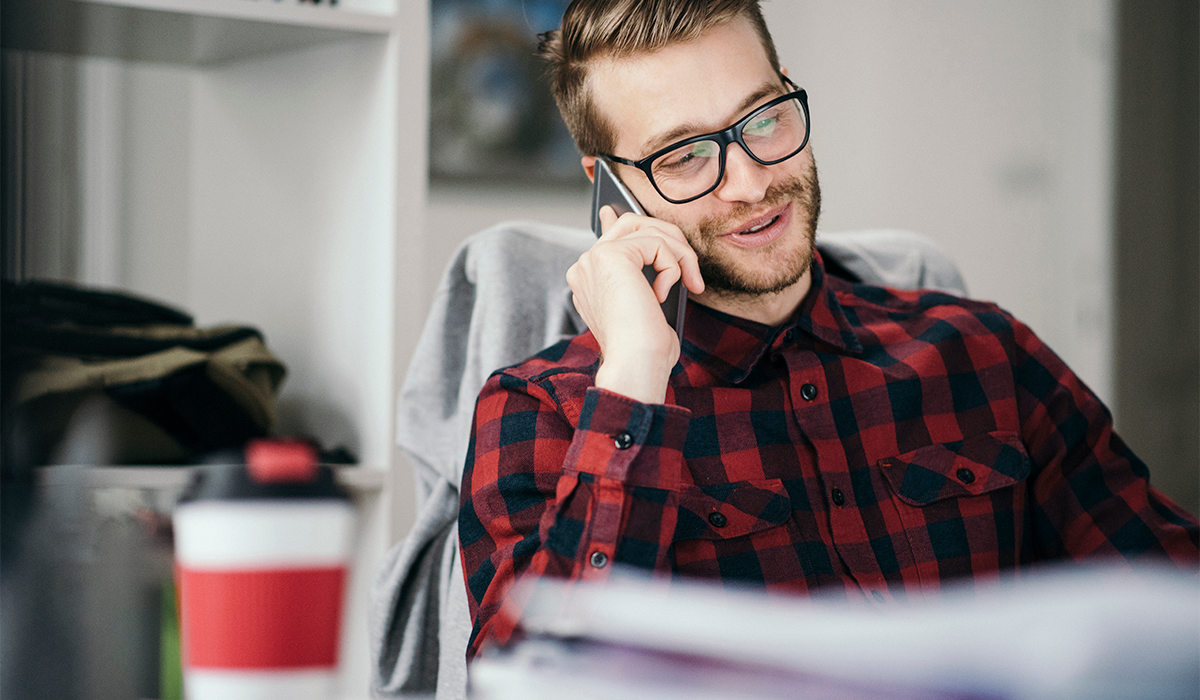 Buying a home is one of the biggest financial decisions in your life, and for many, it can be one of the most intimidating. There are so many considerations, such as where to buy, what you need in a home, how big your down payment should be, how much you can afford, and more. There also is so much paperwork with mortgage approvals, inspections, disclosures, and so on.
The best way to simplify the homebuying process is by getting expert help you can trust. The two parties who can be of the greatest assistance are your real estate agent and your mortgage lender. A good agent can help you navigate the local real estate market, avoid missteps, and focus in on the right property at the right price. The mortgage lender can help keep you out of financial trouble, working with you to find the right home loan that will allow you to get the property you want without decimating your budget.
Now you can get the expert assistance you need from one source. iQ Credit Union has teamed up with CU Realty Services's HomeAdvantage® to help members buy or sell their next home with assistance from an expert real estate agent. Combining real estate and home loan services makes it much easier to find the perfect home that you can afford. And by partnering with HomeAdvantage, iQ Credit Union members can earn cash rewards as well.
What to Look for in a Real Estate Agent
Don't take the task of choosing a real estate agent lightly. A bad agent can lead to a bad experience and may cost you a lot of money and heartache before you are through. However, a good agent can be worth their weight in gold, and you may forge a lifetime relationship. When looking for the right real estate agent, it's important to have the right criteria top of mind.
Choose the person, and not their professional background: Of course, you want an agent who is experienced, understands the market, and can provide expert guidance. However, no matter how strong their credentials may be, it won't help you if they prove too busy to give you personalized service or if you just don't "click." You are going to spend a lot of time with your agent, so find someone you can relate to who will work for you to find the right home, not just work for a commission check.
Chemistry is important: You can learn a lot about a real estate agent from how they present themselves. Do they know the neighborhood? It's usually best to get someone who specializes in the area in which you are interested. Also listen to see if their pitch is more about selling themselves or the area. Remember, you want someone honest and trustworthy who will put your requirements first.
Consider how many clients they have: You want to find an agent who can devote sufficient time and energy to your home search. If they have dozens of clients, chances are you will be working with one of their team members. If they have too few clients, then ask yourself if they have enough experience and knowledge to help you find the right home.
Get some references: Ask for references from both the buyer and seller side to learn what others have experienced. Also review the agent's current and past listings to see if the properties are similar to what you are looking for.
These are just a few of the criteria to consider; everyone has their own unique concerns when choosing an agent. Consider what is important to you in terms of experience, credentials, and expertise. If you have trouble deciding, remember that working with a real estate agent is a personal experience, so go with your gut.
HomeAdvantage offers a network of qualified real estate agents serving different markets. These agents are chosen not only for their expertise but also for their passion and dedication. Check the database for a professional who knows your target area.
What to Look for in a Mortgage Lender
You should have the same kind of working relationship with your mortgage lender as you do with your real estate agent, so find someone you can trust who understands the mortgage market and can help you find the right home loan for your needs.
First, it's important to understand the difference between a mortgage lender and a mortgage broker. A lender is typically a bank or credit union or someone who may authorize your loan directly. In the case of iQ Credit Union, for example, we are a mortgage lender, so you are borrowing our money. A mortgage broker acts as an intermediary between the borrower and the lender. A broker may work with multiple lenders and match you based on your credit score or other criteria. Brokers are paid a commission, usually a loan initiation fee of about 1 percent paid by the borrower.
Here are some questions to ask your lender:
What about rates, fees, and points? This is a standard question, and a good mortgage lender will have options. Mortgage rates are tied to the prime rate and will fluctuate with the market, but if you buy points, you can reduce your interest rate. Also ask about lender fees, such as commission, loan origination, appraisal, credit reports, and so on. These fees can add up, but some lenders will waive them.
What types of mortgages do you offer? Most lenders have a variety of mortgage options, including fixed-rate mortgages, adjustable-rate mortgages (ARM), jumbo loans, and special deals for first-time homebuyers. A good lender will review these options and help you find the right loan to meet your current needs and your future financial plans.
Do you service your own loans? It isn't essential that the lender service their own mortgages; many lenders sell mortgages to third parties. However, if they do service their own loans, it tells you they are interested in having you as a long-term customer.
You should feel you can trust your mortgage lender. They should be able to explain terms and fees for all their loans and walk you through the application process. If a lender insists on one type of loan or tries to push you into a decision you aren't sure about, find another lender.
Prequalifying for a Mortgage
Before you start looking for a home, work with your lender to prequalify for a mortgage. There are several reasons you need to prequalify:
Prequalifying for a mortgage lets you lock the terms of the mortgage, including the interest rate, for up to six months.

Prequalifying for a mortgage tells you exactly what you can expect to pay each month, and how much house you can afford.

Prequalifying lets you walk into a home purchase ready to make an offer, without any delay, which can be advantageous in a highly competitive real estate market where many buyers pay in cash.
In order to prequalify for the best mortgage and the best rate possible, you should take steps to ensure you will qualify for a loan:
Make sure you have good credit. Most lenders will give mortgages only to those with fair to excellent credit (e.g., a credit score of 580 to 850). Be sure you clean up your credit if you can. Review your credit score, get a copy of your credit report, and review it for accuracy. If you can, pay your credit cards down to below 30 percent of the credit line. Many lenders like to see a debt-to-income ratio of 43 percent or less.

Don't plan on moving. You will have to show a stable residence over the last three years.

Be ready with the last two years' tax returns. Your tax returns serve as your proof of income.

Be prepared to provide information about your employer and your salary.

How much money can you put down? Knowing how much money you have for a down payment is an important factor in determining how much you can borrow. For most home purchases, you need at least 20 percent of the home price as a down payment. First-time homebuyers often can qualify with 10 percent or less as a down payment.
Working with Your HomeAdvantage® Agent
Once you have a prequalified mortgage, you are ready to work with your real estate agent and get serious about finding a home. The HomeAdvantage website has a directory of local real estate agents as well as a listing of available properties. It also has other research tools to show you market trends for home prices.
Work with your agent and provide them with a list of features for your perfect home. Start with the basics, such as neighborhoods and the number of bedrooms and bathrooms you want. Then rank the criteria in terms of priority. For example, you may want a specific school district or insist on a home with a two-car garage. Nice-to-have features may include a fireplace or a deck. Also discuss things such as home style or the age of the home, the type of floor plan, what you want to see in the yard, and so on.
If you work closely with your agent, they will gain a good "feel" for what you want and be able to help you find the right home. In a competitive market, you want to see homes early and be ready to make an offer, so your agent should be checking brokers' open houses and closely watching for new listings, looking for that special property that might be right for you. Be prepared to move fast to look at new properties and don't hesitate to make an offer if it feels right.
And if you use HomeAdvantage as your real estate agent and get your mortgage from iQ Credit Union, you may qualify for cash rewards* when you close the deal. Members average $1,500 cash back when they buy or sell through HomeAdvantage. And with a prequalified mortgage from iQ Credit Union, you will be ready to make your best offer for the home of your dreams.
*Cash Rewards are awarded through the HomeAdvantage program to buyers and sellers who select and use a real estate agent in the HomeAdvantage network. Home buyers or sellers are not eligible for Cash Rewards if they use an agent outside this network. Cash Rewards amounts are dependent on the commissions paid to the HomeAdvantage network agent. Obtaining a mortgage or use of any specific lending institution is not a requirement to earn Cash Rewards. If you are obtaining a mortgage, your lender may have specific rules on how Cash Rewards can be paid out. Cash Rewards are available in most states; however, are void where prohibited by law or by the lender. Please consult iQ Credit Union for details that may affect you.