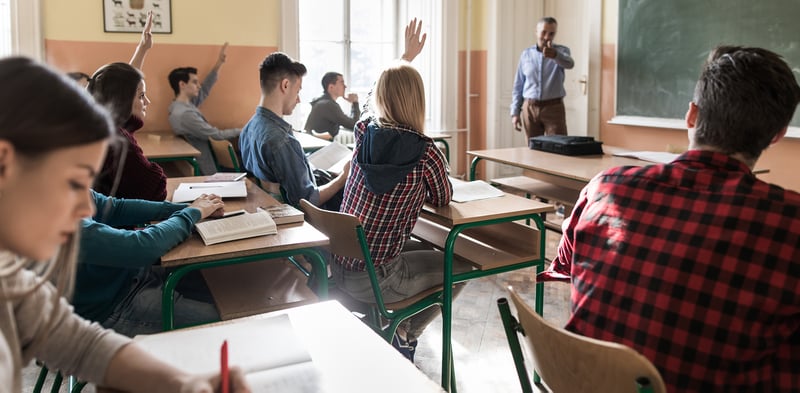 VANCOUVER, Wash., July 19, 2023 — iQ Credit Union (iQ), a member-owned, modern-day financial institution based in the Pacific Northwest, today announced it awarded $20,000 in scholarships to five local students in the Southwest Washington and Oregon area.
This year's recipients are Reid Whitmore of Seton Catholic College Preparatory, Nora VanRees of Vancouver School of Arts and Academics, Jaycie LaBle of Portland State University, Sarah Allen of Clark College and Lyndsey Roberts of WSU Vancouver.
The recipients received $4,000 each to cover various educational costs, including tuition fees, books, supplies and other necessary resources.
"iQ Credit Union is driven by a strong belief in the power of education and the transformative impact it can have," said Eric Petracca, president and CEO of iQ Credit Union. "By supporting students' educational dreams, we are investing in the future workforce and fostering economic growth."
For more than 30 years, iQ has supported students through the scholarship program, growing the awarded amount from $500 per student to $4,000. To date, the scholarship program has awarded more than $200,000 to local students.
In three of the scholarships, students are selected using metrics that take into consideration their GPA, community service and overall accomplishments. There are also two Committees Choice scholarships, where the committee takes a more holistic approach to the selection process. These scholarships take into account the applicants' backgrounds because they may not have the opportunity to commit to community service due to caring for loved ones or may have to work to help support their families.
The scholarships align with iQ's overall mission of financial well-being by helping students gain access to higher education to create a bright future for themselves. The credit union's community outreach efforts serve as a meaningful extension of its commitment to supporting the community and empowering individuals.
In addition to its commitment to local high school and college students, iQ is dedicated to supporting local businesses, nonprofits, teachers and schools. iQ awards "Read with Me" and literacy grants to area educators to purchase books and fund school supplies, field trips and other reading-related programs. To date, more than 75,000 books have been distributed to children in the local area through this program.
iQ for Kids, the credit union's nonprofit foundation, also donates funds to support financial literacy and distributes one-year and multiyear grants to local nonprofits. Since its beginning, iQ for Kids has made more than $3 million in donations to local charities focused on improving children's lives.
The scholarship program applications will be open Jan. 2-March 15, 2024. For more information, visit iqcu.com.
About iQ Credit Union
iQ Credit Union is a full-service financial institution serving the Pacific Northwest since 1940. With more than 100,000 members in Washington and Oregon, the credit union is known for its deep commitment to financial education and community engagement — and for its signature red and black buffalo plaid colors. iQ helps WAnderers and explORers reach their financial goals by offering honest and friendly advice at any of its 16 branches. More information is available at iQCU.com.
For media inquiries, contact:
Mallorie Anderson
SmartBug Media
manderson@smartbugmedia.com