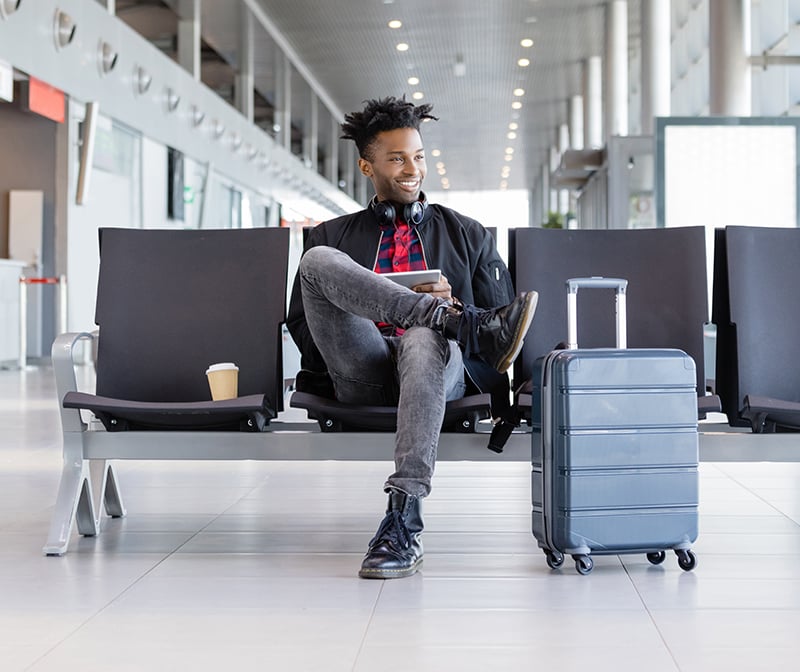 Embarking on a trip, whether for business or leisure, often comes with a mix of anticipation and uncertainty. A critical part of mitigating these uncertainties and enhancing your peace of mind is understanding and investing in travel insurance. This blog post delves into the intricacies of travel insurance, plane ticket insurance, rental car insurance, and even coverage offered by credit cards to help you make informed decisions when you're planning a trip.
What Is Travel Insurance?
Travel insurance is a type of coverage designed to protect travelers from a variety of risks they might encounter while away from home. This concept dates back to the early days of travel when voyagers sought protection against unpredictable events. Today, it has evolved into a robust industry offering coverage for everything from medical emergencies to trip cancellations.
The primary function of travel insurance is to provide financial protection against unforeseen circumstances that may occur during your journey. This means, if an unexpected event derails your plans, your travel insurance can help cover costs, saving you from potential financial distress.
Benefits of Travel Insurance
The range of benefits offered by travel insurance is vast; a primary benefit is coverage in medical emergencies. If you fall ill or get injured while traveling, especially overseas, the costs can skyrocket. Travel insurance covers these costs, ensuring you get the necessary treatment without depleting your resources.
Travel insurance also provides security for nonrefundable costs, such as plane tickets and hotel reservations. For instance, if your flight gets canceled due to bad weather, insurance can reimburse the cost. This safety net allows you to recover a significant portion of your investment, even in the case of an unforeseen event.
Is Travel Insurance Worth It?
One question many travelers ask is, "Is travel insurance worth it?" To answer this, consider the potential costs you could incur in a worst-case scenario. Medical emergencies, trip cancellations, lost luggage—these can all add up to significant amounts. Travel insurance provides a safety net, making it an investment worth considering.
However, it's essential to dispel some misconceptions about travel insurance. It doesn't cover every possible scenario. For instance, it generally doesn't cover injuries sustained during high-risk activities or incidents related to preexisting conditions unless specified. It's crucial to read the policy thoroughly before purchasing.
Understanding Rental Car Insurance
While planning a trip, you might also consider renting a car for the duration of your stay. This is where rental car insurance comes into play. It covers any potential damages, theft, or liability while you are renting the vehicle.
The value of rental car insurance becomes apparent when you consider the costs involved in repairs or replacements following an accident. Moreover, it also covers any liability costs if the accident causes damage to other people's property or health.
Discover Unmatched Travel Protections with Credit Cards
Credit cards aren't just a transaction tool but a passport to peace of mind, especially when it comes to travel. In the unfortunate event of a travel mishap, travel and emergency coverage provides essential support, allowing you to focus on enjoying your trip rather than being burdened by unexpected inconveniences.
At iQ Credit Union, our Visa Signature Travel card offers solutions that include different types of coverage, ensuring you are protected during your adventures around the globe. For those who want to travel with an extra layer of assurance, the Visa Signature Travel card offers comprehensive protections that extend even further with the addition of lost luggage reimbursement and auto rental insurance, making this card an ideal choice for avid travelers.
Imagine setting off on your journey with the confidence that even if your luggage was to go missing or your rental vehicle incurred damage, you're covered. All credit cards aren't created equal, so before booking your next trip, review your benefits and ensure you're getting the most from your card.
How IQ Credit Union Can Help You with Insurance
As a trusted financial partner, iQ Credit Union is committed to helping you navigate your travel needs with ease. Protect yourself against unforeseen events and focus on making the most of your journey. Ready to explore the world of insurance? Discover how iQ can enhance your peace of mind with our Visa Signature Travel card. Visit us today.