​​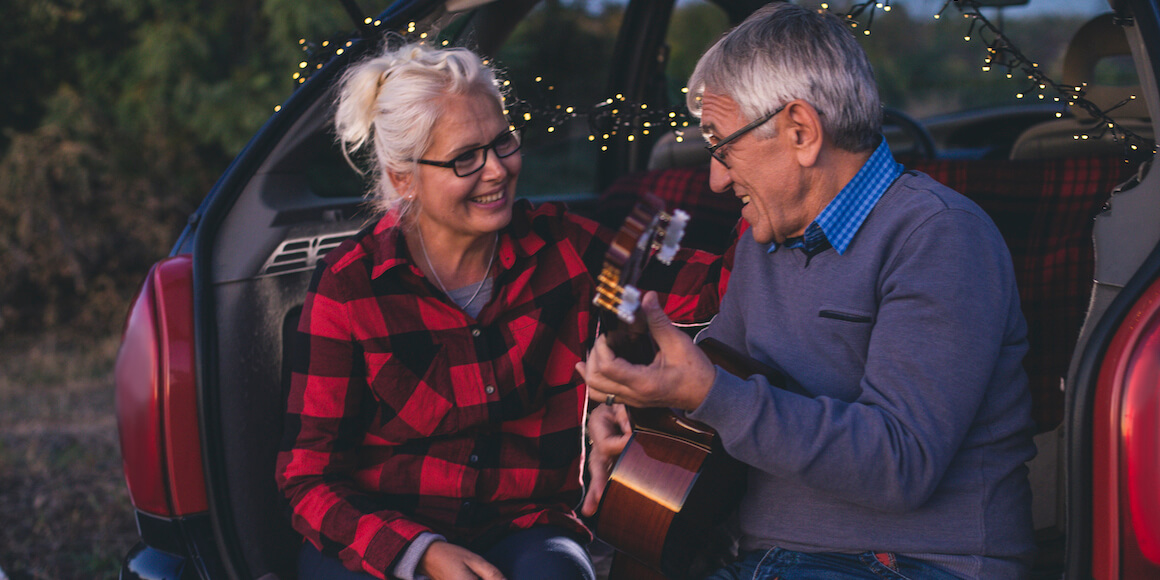 Long-term care should be part of everyone's retirement planning. Just as everyone should have a retirement fund, ensuring you have a long-term care plan is just as important. With the population rapidly aging, you can expect to see long-term care changes, which is why you should start planning now.
Think about long-term care as you would any other aspect of retirement planning, such as investments or life insurance. Just as you should make out a will, you should plan for long-term care so your children and loved ones don't have to worry.
As baby boomers continue to age, more attention is being paid to caring for retirees. Long-term care changes are coming, and now is the perfect time to start preparing.
The Realities of Long-Term Care
Long-term care changes are being driven by the new realities of an aging population. Here are some statistics that point to the growing need for long-term care planning:
The reality is that people are living longer, and our aging population is growing. In one survey of those over age 50, 40% said they have purchased or are planning to purchase some form of long-term care insurance. That same survey revealed two-thirds don't know what long-term care coverage costs, and more than half think long-term care insurance isn't affordable even though they haven't researched costs.
Understanding Long-Term Care Changes
The COVID-19 pandemic has had an impact on long-term care strategies. Nursing homes were among the hardest hit by the pandemic. More than 186,000 long-term care patients and staff and staff had died of the coronavirus as of mid-October 2021.
Rather than placing seniors in care facilities, there is a growing movement promoting home care. According to a study by the Associated Press-NORC Center for Public Affairs Research, 88% of Americans say they would rather be cared for at home or with loved ones rather than in a care facility.
More people are opting to age in place. As people get older, they are staying in their homes rather than moving into managed care. This is a universal trend being adopted by people of all ages, incomes, and ethnicities. With the cost of care facilities continuing to rise, the move to home care started well before the pandemic and has been escalating. As a result, more people are reevaluating their home loan strategies. Rather than selling their homes and living on the proceeds, more people are refinancing to lower their monthly mortgage payments and taking equity out of their homes to cover expenses, including medical care.
If you are considering your options for long-term care, you have some decisions to make about your retirement finances, your home, and your plans for the future.
Considerations for Long-Term Care
As you plan your retirement, consider how long-term care fits into your plans. You have a variety of options.
Does aging in place appeal to you? If so, think about what it will be like to continue to live in your current home. As you get older, even routine household tasks such as yard work or simple home repairs may be too much to deal with. Can you afford to hire the help you need? What about stairs? Do you have to go up and down stairs regularly, and will that be an issue as you get older?
Maybe it's time to downsize. Surprisingly, many baby boomers are upsizing. A study by Merrill Lynch and Age Wave showed that 49% of retirees didn't downsize, and 30% moved into larger homes. With home prices continuing to increase, more retirees are postponing downsizing, finding it more cost-effective to stay put. This is partly because people are working longer. If your nest is empty and you are considering a change, think about whether you want a bigger home or if it's time to downsize.
As part of your retirement plan, you may want to consider when the right time is to downsize. When you reach a certain age or stage of life, you might consider moving into a smaller home or condo that requires less upkeep. You can sell your home and convert the equity into money for retirement or long-term care. You might also consider alternative strategies such as tapping the equity in your house to pay for at-home care or taking advantage of a home equity line of credit (HELOC).
Paying for Long-Term Care
Whether you plan to age in place or move into a retirement facility, there are additional tools available to help pay for long-term care:
Long-term care insurance
Like health insurance, long-term care insurance helps pay for care expenses, whether the care is in a care facility or at home. Long-term care insurance is designed to help pay for the care of chronic conditions, such as a disability or dementia. Most policies pay for in-home care, senior day care, assisted living, or a nursing home. (If you live in Washington, you have another option. Starting in 2025, Washington will provide long-term care insurance for eligible residents with benefits being capped at $36,500.
Hybrid life insurance
Adding a separate long-term care insurance policy isn't an attractive option for many people. Another way to get long-term care coverage is by bundling it with your life insurance. Hybrid life insurance can offer long-term care coverage if you need it, and it offers a death benefit if you don't need long-term care insurance. Hybrid life insurance policies are permanent life insurance, not term life insurance. Permanent life insurance does not expire and includes savings and a death benefit.
Annuities with a long-term care option
If you plan to use annuities as part of your retirement package, then consider including a long-term care rider. A deferred long-term care annuity is available up to the age of 85.
Medicare and Medicaid
There is a misconception that Medicare will pay for long-term care expenses. It doesn't. Medicare does pay for hospital care, doctor visits, medicines, and other expenses specifically related to treatment, but it does not cover nursing home care or in-home care. Medicaid is a joint federal and state assistance program and, in some cases, will pay a portion of nursing home care.
Get Help from iQ Credit Union
It's never too early to start planning for long-term care. Accidents happen, and you never know when you may need care. You certainly should include long-term care as part of retirement planning. Since there are so many options and alternatives, be sure to get professional advice.
There are many ways you can structure your retirement investments to include long-term care coverage. There are many ways you can structure your retirement investments to include long-term care coverage. Learn each one and decide which strategy is best for you by downloading our Retirement Strategies Guide.