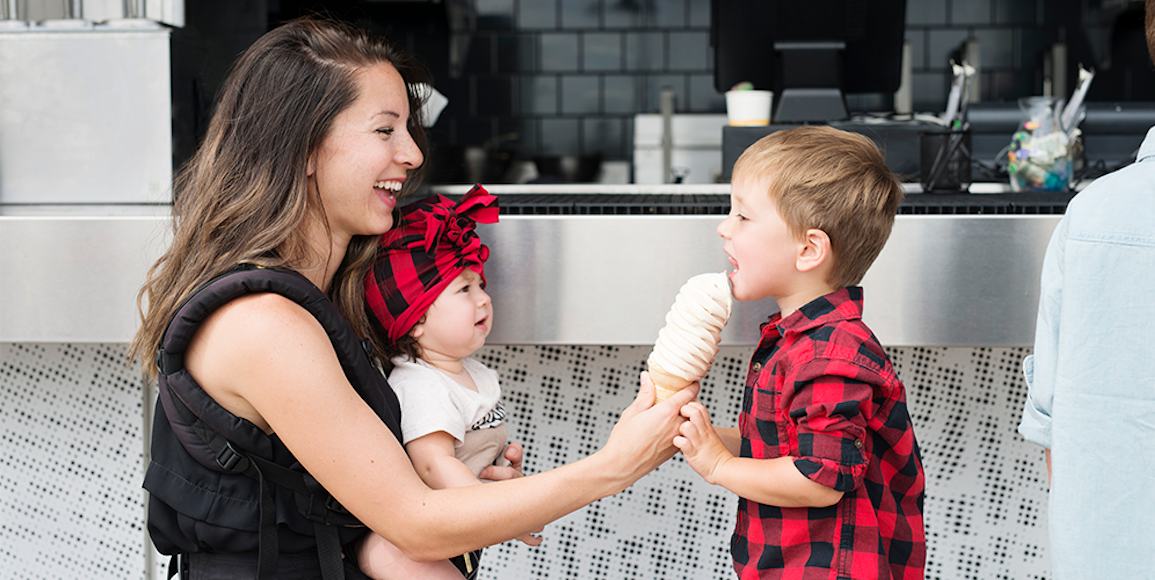 Money plays a crucial role in everyone's life, so it's no surprise that children start learning about money early. Children are observers, and as they watch mom and dad make purchases at the store, fill the gas tank, and pay bills, they start to develop an awareness of money. That's why financial literacy has to start early. Even before your kids are ready to open their own youth accounts, they should be prepared with basic lessons about savings, credit, and debt.
Children start to learn about money earlier than you may think. By the time they are 2 or 3, they can start identifying different coins. By the time they are 6-8, they are ready to start managing an allowance and even open their first bank account. Fast fact, when your kids start using their allowance to buy things, bargain with toys, or even get excited about depositing money into their piggy bank, they are ready to open a bank account.
Consider developing a strategy to help teach your children how to understand and manage their money. You can start when they are toddlers and continue to build on their knowledge as they get older. Here are some ideas to get you started.
Teach the ABCs of Money
It pays to take a proactive role in educating your kids about money, starting with the value of a dollar. If you don't teach your kids about the value of money, they will learn about money from television commercials, retail stores, and their friends. So it's best to work with them early and avoid misconceptions and irrational Monopoly banking beliefs.
Most kids can start counting at age 2, which is when you can start teaching them about dollars and cents. Start with coin games, demonstrating how much coins are worth and how many coins make a dollar. Encourage them to use play money to get used to the idea of transactions and buying things. Focus on building a financial literacy foundation with basic lessons about earning, spending, and saving. This is a good time to encourage saving with a piggy bank.
As they get older, you can elevate from a piggy bank to a savings account. Show them how to make the most of their allowance by putting money in savings and getting compound interest. Encourage them to put some of their allowance in savings and give them ways to earn additional money with extra jobs around the house. Consider matching the amount of money they can put into their savings account to encourage them to save, and show them how they can save for the things they want.
Remember that children learn by observing, and they will follow your example. Show them how you manage your money to help them develop good savings and spending habits. Use trips to the store as teaching moments so they can learn skills such as comparison shopping and how to buy only what they need.
Visit Your Credit Union
When the time comes to go to your bank or credit union, showing them the different types of accounts can help expand their financial literacy and their knowledge of banking. Consider using these three tools to teach them the basics of banking:
Open a savings account.
A savings account is the easiest way to ease any child into the concept of using a bank or credit union to manage their money. Show them how to make deposits and withdrawals. Teach them how to save their allowance and the money they earn around the house. Also, show them what happens when you leave money on deposit, so they appreciate how compound interest works.
Use online banking.
In today's internet-powered world, you have to teach your kids about online money management. As your kids approach their teens, they will start sending money to friends using services such as Venmo. You want to be sure they understand how to use handheld devices such as smartphones for money transactions, and how to protect themselves and their money online. You can start with online and mobile banking tools to manage their youth accounts and then graduate to online money services such as Apple Pay, Google Pay, and PayPal.
Prepare them for a checking account.
As they enter their teens, you also will want to consider helping your kids open a checking account. You can teach them about checking by showing them how you use your checking account to pay bills and for online transactions. Show them how to use an ATM card, and help them understand the difference between an ATM card and a credit card. This also is a good time to show them how to take advantage of other financial services such as iQ Credit Union's Easy Saver to help them build their savings.
Grow with Your Kids' Financial Needs
iQ Credit Union is committed to helping your children master money management. Our mission is to help you achieve your financial goals at any age, starting by laying a solid foundation for a future of financial independence.
We offer education programs specifically designed for children of any age. We also have high school campus branches that are run by the students. Of course, iQCU also offers youth accounts for children up to age 17.
iQCU is here to serve all your financial needs, whether you are 6 or 60. If you want to get your kids started on the right path to financial security, start with our checklist, "10 Money Management Strategies for 18 Year Olds."