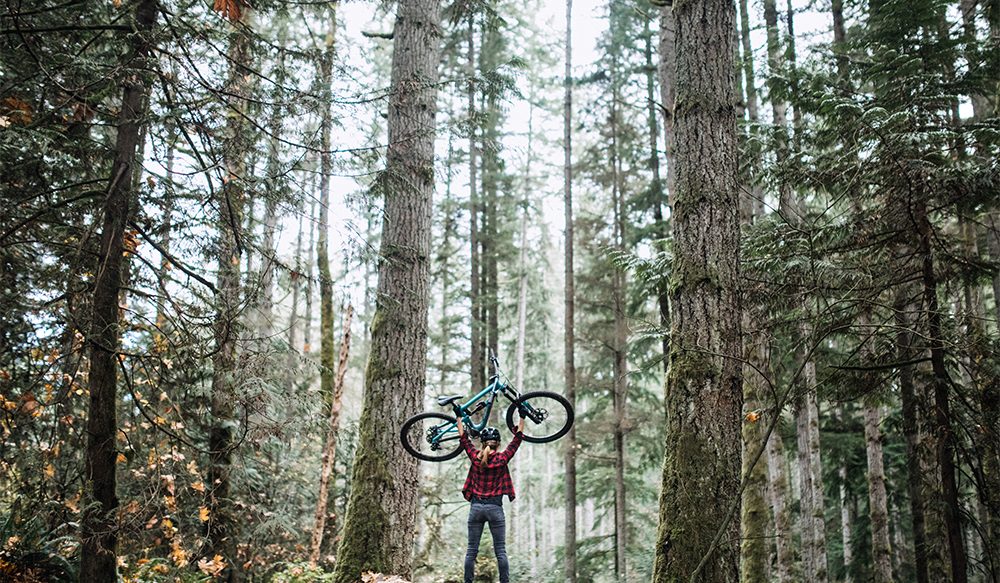 Crises like the coronavirus pandemic may create financial uncertainty as the global economy reacts. Family finances can be affected by layoffs, lost wages, job uncertainty, and other factors that make it difficult to stay afloat until the crisis diminishes. That's why your financial well-being needs the same attention as your physical well-being.
When we talk about financial wellness, we are talking about having a healthy financial life. That includes making sure your bills are paid, you have money saved for emergencies, and your financial strategies for the future are on track. Financial wellness is about feeling confident about having enough money, even in times of uncertainty. And your financial well-being contributes to your physical well-being.
Seventy-seven percent of Americans say they feel anxious about their finances, and 58% feel money rules their lives. Workers are also looking for more financial wellness support from their employers, and 60% say they are more productive when they receive financial wellness benefits.
The Elements of Financial Wellness
Financial wellness is as much about your state of mind as it is about your financial situation. To promote personal financial wellness, start with mindfulness. Think about your relationship with money, especially your emotional connection to it.
Money is a tool, not an end in itself, so think about how to use it wisely rather than obsessing about how to accumulate it. You may also want to cultivate a grateful mindset that reminds you of what you have, and that you deserve to be happy and free to accumulate wealth.
To maintain your financial wellness, you should also track your spending so you have control of your money, rather than letting your spending control you. You should also save your money, establishing a cushion that makes things easier when times get tough. Most important of all, control your debt. Accumulating too much debt is one of the most common causes of money worries.
A Practical Approach to Financial Wellness
Just as you have to exercise and maintain a good diet to stay healthy, financial wellness requires you to take action. There are a few basic steps that you should take to maintain your financial health, and none of them are nearly as hard as going to the gym.
1. Create a budget.
In order to control your money, you need to set up a budget to manage your spending. To stay financially healthy, you need to make sure you earn more than you spend, and that you have enough money available to build savings for the future.
If you develop a household budget that tracks income and expenses, then it becomes clear where all the money is going and whether you need to make adjustments in your spending to meet your financial goals.
2. Build a nest egg.
Saving is an essential part of maintaining your financial well-being. You need to put enough money aside for a rainy day, and to achieve long-term goals. Start by creating an emergency fund. There are different opinions as to how much you should save for emergencies, but think about what you would need as a safety net if you were to lose your job or couldn't work.
Most experts recommend saving 3-8 months of living expenses. You should also plan for longer-term goals, such as a vacation, a new home, or other big-ticket items. The size of your nest egg should be dictated by how much you need to save to feel secure.
3. Invest for the future.
Having a retirement plan with regular milestones is a great way to plan for later in life. Start with basic savings, but then invest to get the most out of your money. Put your money into stocks, bonds, individual retirement accounts (IRAs), 401(k) plans, and other vehicles to spread the risk and increase your returns. You should work with an investment professional you trust to guide you.
4. Buy insurance.
The right insurance can reduce financial risk and promote peace of mind. Some insurance is necessary, such as homeowners insurance, renters insurance, and auto insurance. To improve your financial wellness, consider other types of protection, such as life insurance and disability insurance. You want to have enough coverage so you and your family can feel secure.
5. Earn more and maintain a work-life balance.
There are many ways you can earn more money to contribute to the household accounts. You can try to get a higher-paying job or consider taking on a side hustle. Alternatively, you can consider ways to downsize to put more money in your pocket.
You want to make enough to be comfortable, but pay attention to your work-life balance. Remember that money is a tool to improve your quality of life. You should plan to live for today while saving for the future.
Financial wellness is a lifelong pursuit. Pay attention to your spending habits and personal finances on a regular basis to ensure you are meeting your long-term financial goals and are prepared for emergencies. The future is uncertain—all you can do is prepare for the unexpected.
When a crisis does strike, whether it's a personal problem or a community disaster, you want to have the right financial support. The financial experts at iQ Credit Union have been helping members plan for the future, and the unexpected, for 70 years. We have investment strategists who can help you plan for retirement, and we have short-term financial solutions that can provide help in a time of need. Additional services such as online banking and rewards credit cards are also available to help you manage your finances, even when you are quarantined.
iQ Credit Union is here to help you manage your financial wellness and prepare for the future. Feel free to contact us. We are always happy to help.