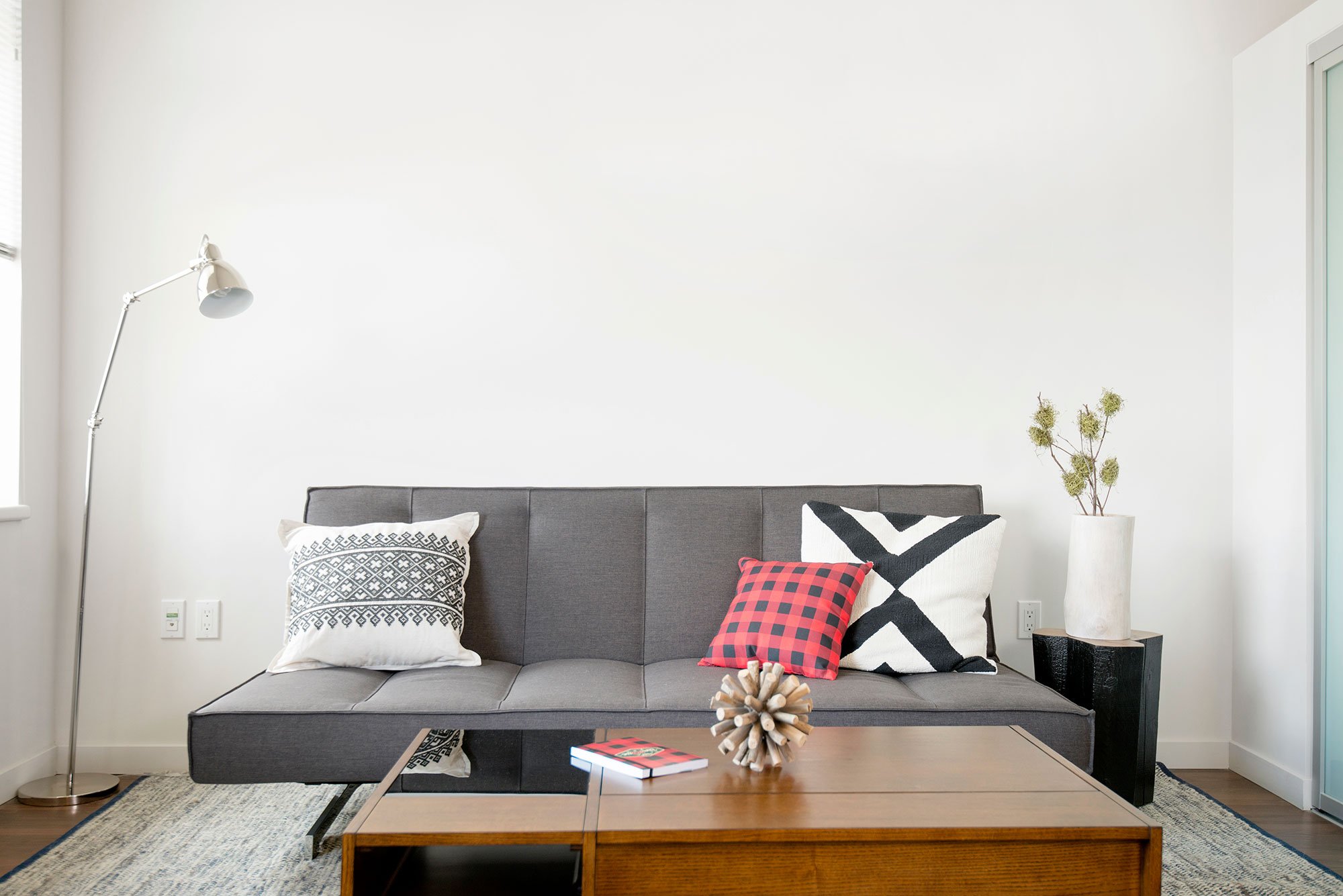 Whether you just purchased a new home or have been living in your house for some time, there is always something you want to improve. Home remodeling can give your house a face-lift and make it more functional, and more marketable. In fact, many homeowners decide to fix up their property before they sell to get the best price. If you have decided that now is the time to remodel your home, then budgeting has to be your first step.
Before you can start budgeting, you need to determine how extensive your remodeling project is. Many homeowners will remodel a bathroom or kitchen to remove worn-out fixtures and give their home a boost. Others might consider adding a room or a build-out. If you're really ambitious, you might be considering gutting the entire structure and starting over.
Whatever remodel you have in mind, you need to be realistic about costs. There are innumerable variables that will affect your home remodeling budget—the size of the room, extent of the remodel, cost of materials, cost of labor, unforeseen problems, and so on. In Portland, Oregon, the average multiple-room remodel costs $47,770, but that price typically ranges from $17,331-$78,210. Careful budgeting is needed to prevent you from spending a lot more than you plan to.
Where to Start
As a general rule, you want to start with a baseline value for your home; that way, you can assess the cost of remodeling against return on investment. For example, your kitchen typically accounts for 10-15% of your overall home value, so if your home is worth $200,000, you don't want to spend more than $30,000 on a kitchen remodel. Once you have a ballpark value for your home, you can make smarter decisions about renovations.
The next step is to take a hard look at why you want to renovate. In the case of the kitchen, for example, are you looking for more counter space? Do you need to upgrade the flooring? Do you want more natural light? Do you want to improve traffic flow?
Once you have set the goals for the project, the next step is to think about specifics. For example, should the flooring be carpeted, hardwood, tile, or another material? Do you want specific types of finishes for faucets and fixtures? The more specific you can be about materials, the more accurate your budget will be. Of course, none of these options should be set in stone. Keep your options open and consider all of them throughout the remodel.
Be Realistic About Costs
Once you have a good idea of the scope of your remodeling project, it's time to look for contractors.
You can search online for contractors in your area, but your best option may be consulting your friends and neighbors or using online directories such as Angie's List or the Diamond Certified Resource.
Talk to a few contractors and get ballpark estimates for comparison. When finalizing your budget, you don't want to use the lowest or the highest estimate; choose something reasonable in the middle. Remember, you get what you pay for. You may need a detailed bid in order to finalize financing, so once you narrow down your choice of contractors, be prepared to ask for more information, including references and an itemized bid that includes material costs, labor costs, and so on. Itemized bids are time-intensive and may require a fee.
Be sure to ask about the additional cost of permits and inspections. Not all remodeling jobs need building permits; it will depend on how big the job is and the rules in your municipality.
Also, budget some extra money for surprises. You never know when you will run into a construction issue, such as outdated wiring that needs to be brought up to code, unseen water damage, pests, or any number of unforeseen problems. It's always a good idea to overestimate what you may really need for the job.
Review Financing Options
Once you have a working budget, you can start looking for financing. Here are a few of your options:
Personal loan: If you have good credit, you may consider a personal loan. Most personal loans are based on your credit rating and are unsecured loans, so interest rates may be slightly higher. If you have a bigger remodeling budget, then make sure you can borrow enough with a personal loan to cover the costs. If you have stocks, bonds, or other collateral to secure the loan, you may be able to borrow more at a better rate. Before applying for a personal loan, however, make sure you understand the terms, including the interest rate, application fees, prepayment options, and late-payment penalties.
HELOC: Most homeowners apply for a home equity loan or home equity line of credit (HELOC) for remodeling projects. Unlike a personal loan, a HELOC is a secured loan that uses the home as collateral, which generally means you get lower interest rates and lower monthly payments over a longer period of time.
Refinance: You also can consider refinancing your home to pay for home improvements. If you have equity in your home and the added cost of home improvements won't make your loan-to-value ratio more than 80% of the home's value, refinancing will likely give you the best interest rates and the longest period to repay.
Whatever your home remodeling plans may be, your credit union can assist with budgeting and financing. Credit unions offer a wide range of loans for remodeling at attractive terms for their members. Contact iQ today to review your options for financing your next remodeling project.