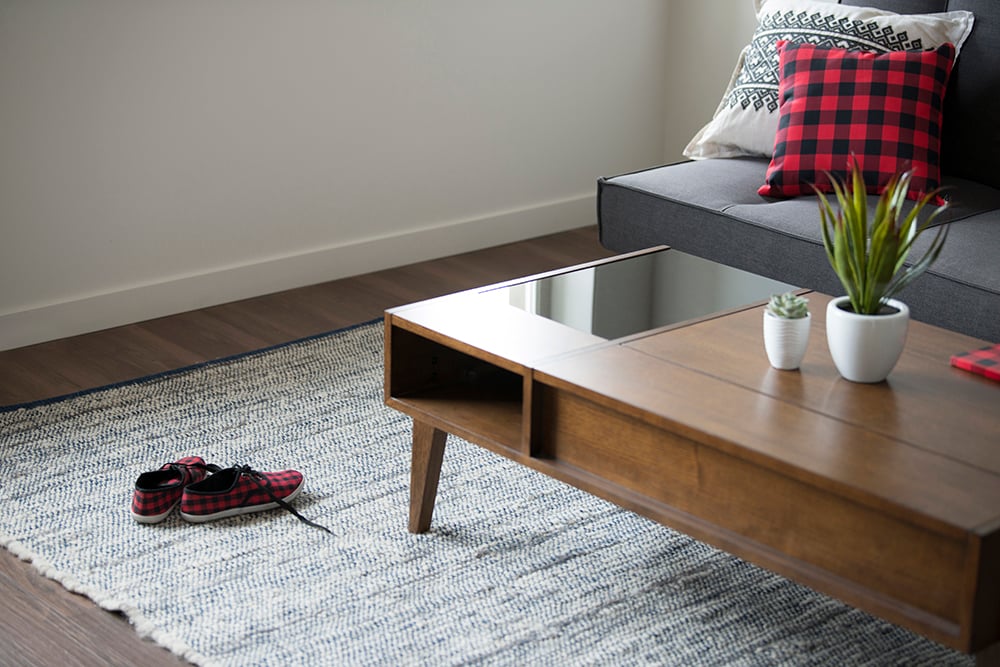 In the past, we have written about creating a household budget and managing the family expenses. There are some costs, such as groceries and utilities, that you will incur no matter what your living situation, but if you own your home, you will have homeowner expenses that you may not have anticipated.
Owning your own home is still a part of the American dream. About 64.4 percent of Americans are currently homeowners, although fewer millennials seem to be buying homes because of other financial burdens, such as student loan debt. Even though the percentage of renters is the highest it has been since 1965, there are still more homeowners than renters. At the same time, first-time home buyers are being more cautious than ever before taking the plunge into homeownership, and part of that process is having a firm understanding of what additional homeowner expenses to expect. Here are six to keep in mind:
1. Mortgage costs. Instead of rent, as a homeowner you will have to make monthly mortgage payments. Depending on the type of mortgage you choose, you will either make fixed regular monthly payments (a fixed-rate mortgage) or monthly payments that may vary with market rates over time (a variable-rate mortgage). If you pay less than 20 percent as a down payment, you will also need to pay private mortgage insurance.
2. Property taxes. You can include your property taxes in with your monthly mortgage payments if you set up an escrow account. You allocate money for property taxes and pay it into the escrow account; the money is then disbursed to pay your yearly tax. If you don't use an escrow account, you need to be prepared to pay your annual property tax by setting aside money each month to be sure you have enough funds available at tax time. Also, be aware that tax rates can change from year to year.
3. Insurance costs. Homeowner's insurance is required with most mortgages. If you live in an area at a high risk for natural disaster, you may have to pay higher premiums or consider hazard insurance. If you live in a flood zone, for example, you might consider taking out flood insurance to protect your property. Some states, such as California, offer earthquake insurance, which provides coverage you don't get from a standard homeowner's insurance policy. Homeowner's insurance will cover fire damage, but if you live in an area at high risk for wildfires, you may need additional fire insurance as well.
4. Upkeep expenses. As a homeowner, be sure to add routine maintenance costs to your monthly budget. Upkeep expenses can include those for regular maintenance services, such as housekeeping or lawn maintenance. You also want to allow for annual maintenance expenses, such as the cost of cleaning the gutters or chimney, inspecting the furnace, servicing the air conditioner, and more.
5. Home repair costs. There will always be unplanned homeowner expenses. You may need to replace or service a dishwasher, stove, clothes washer, or some other appliance. Or you may face repairs ranging from a simple fence fix to having your roof replaced. Some of the larger expenses, such as a roof repair, you may be able to plan for, but others, such as a plumbing leak or an electrical outage, will require immediate attention. As part of your household financial planning, be sure to establish an emergency fund, just in case.
6. Remodeling costs. If you're looking to update your home, you'll have additional remodeling costs. You may want to consider increasing the value of your new home by adding a patio or deck, upgrading the kitchen, or taking on some other remodeling job. You can plan for these remodeling expenses with the help of contractor estimates, but bear in mind that estimates are just that—estimated costs—and actual costs may be higher.
Help with Homeowner Expenses
You can get help with your household expenses from your local bank or credit union. You will need a checking account to pay your bills, so why not look for a checking account that works for you. Most of today's checking accounts offer features such as online bill pay and interest on deposits.
For larger regular expenses, such as property taxes, consider using a savings account to set aside the money you need. Calculate how much you will need to save each month based on your tax bill. You can allocate a little each month and transfer it into savings until the tax bills are due.
For repairs or planned upgrades to your home, work with your bank or credit union to get a home improvement loan; you can add the monthly payments to your household budget. In case of emergency, you can always use a home equity line of credit for major repairs.
When you start planning to buy a home, think through your homeowner expenses. The added costs of homeownership will have an impact on your monthly budget, but if you plan ahead and talk to your financial advisor about options to help manage expenses, then you will be able to enjoy your new home with fewer financial surprises.