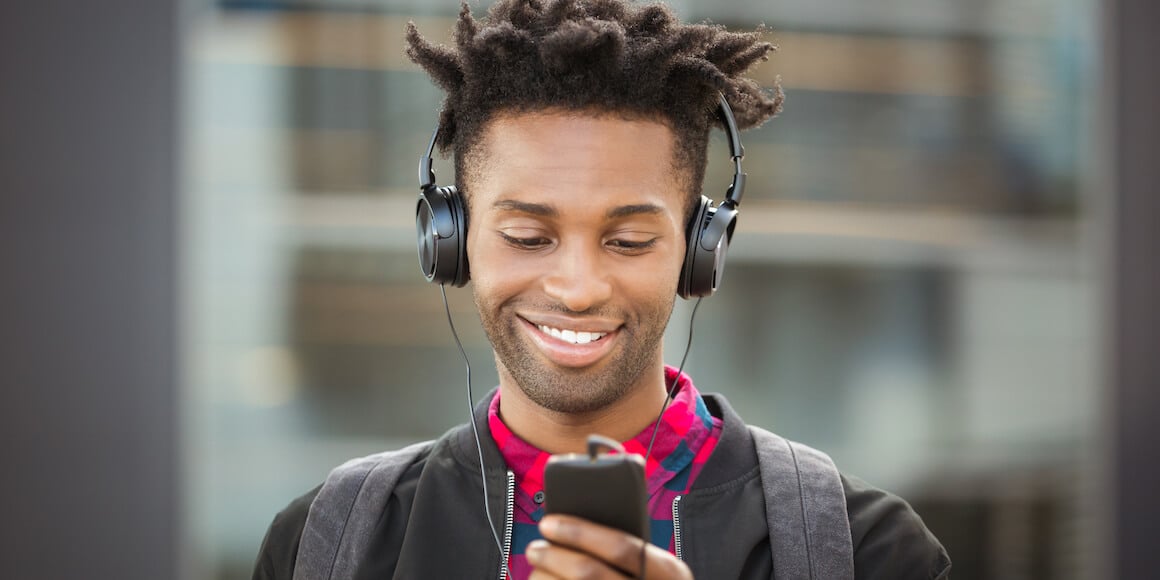 When your kids go away to college, it's usually the first time they have truly been out on their own. That also means it's the first time they have had to take care of their own expenses, such as paying for meals, books, entertainment, and transportation. It's the financial lessons you learn in college that lay the foundation for the rest of your life. This is the perfect time to consider banking with your local credit union or college credit union.
As part of their college preparation, many students set up new bank or credit union accounts. Although they may not realize it, this is their first step toward true financial independence. Their first decision is whether to go with a bank or a credit union.
What is the credit union advantage?
When students compare bank and credit union services, they will likely discover that they can get more from a credit union membership.
Credit unions are membership-owned cooperatives that offer the same financial services as a bank but usually at better rates. Credit unions are known to pay higher interest rates on savings and charge lower rates for credit cards and loans. And they seldom charge fees for checking and savings accounts.
Since they are structured as cooperatives to support their members, most credit unions also offer help with college financing, including by offering scholarships and student loans. They also have personal financial education resources and tools to help members manage their money. For example, iQ Credit Union offers a budgeting checklist to help manage household expenses.
And because they are member-owned, credit unions tend to have more friendly and personalized service. Credit union employees are committed to helping members achieve their financial goals.
Credit union services go with you.
Credit unions are formed to serve a specific group, such as members of a community, employees of a company, or veterans. Most colleges and universities have their own credit unions to meet the needs of students, faculty, and alumni.
But there is no reason to wait to join a college credit union. By joining a local credit union, students can realize the same financial benefits right away, so they are ready when they need to do their banking on campus. Credit union services are available virtually anywhere, so your local credit union will be able to provide you with services while you are at college and will be there for you when you come back home as well.
iQ Credit Union has member services that make banking from anywhere easy. There are online banking services that make it easy to deposit and transfer money, establish savings goals, and manage your money. iQ is also a member of the credit union CO-OP, which gives members access to 5,000 shared credit union branches and 30,000 ATMs nationwide without paying fees.
A credit union also can assist with long-term financial strategies and planning, including managing student loans. Member-to-member funds transfers also make it easier for parents to put money in their student's account, so they can get extra cash when they need it.
You're part of a financial community for life.
Choosing a bank or credit union should be part of a long-term financial strategy, so it pays to choose a financial institution that will stay with you for life. Many people join a credit union not just to put money in the bank, but to join a community.
Credit unions are committed to helping members reach their financial goals. That starts with helping student members establish credit. Everyone develops a credit history and has a credit score based on how they manage their finances and their debt; whether they pay their bills on time; and how they handle credit, including student loans and credit cards. A credit union can provide the tools and resources needed to build good credit.
It also pays to work with a financial institution that can help you reach financial milestones, such as saving for a car or purchasing a home. The right credit union can help with savings strategies as well as loans.
Credit unions also can assist with retirement planning. It is never too early to start saving for retirement, and a credit union can help with retirement planning services, individual retirement accounts, and other strategies to get you started.
A bank or credit union should be more than just a place to put your money. It should be a resource that provides financial advisory services at every stage of life. That's why many people prefer the personal service you get from a credit union.
Why iQ Credit Union?
iQ Credit Union makes all of life's adventures better! iQ has a growing number of student members preparing for college. They come to iQCU to establish savings and checking accounts, so they will be prepared when they leave for school. iQ offers competitive interest rates on savings and money market accounts as well as credit cards and other financial services that are essential for students.
Student members are part of the iQ community, and we are always here when they come home. Our goal is to be here when you need us, whether you are off to college for the first time, starting your first job, or planning for retirement.
The best way to get started is by establishing good credit. That's why we developed resources to provide a better understanding of credit, such as our blog, "Credit 101: Establishing (Good) Credit", and our guide, Understanding Credit: the Good, the Bad, and the Ugly. It's a great place to start for any financial education.