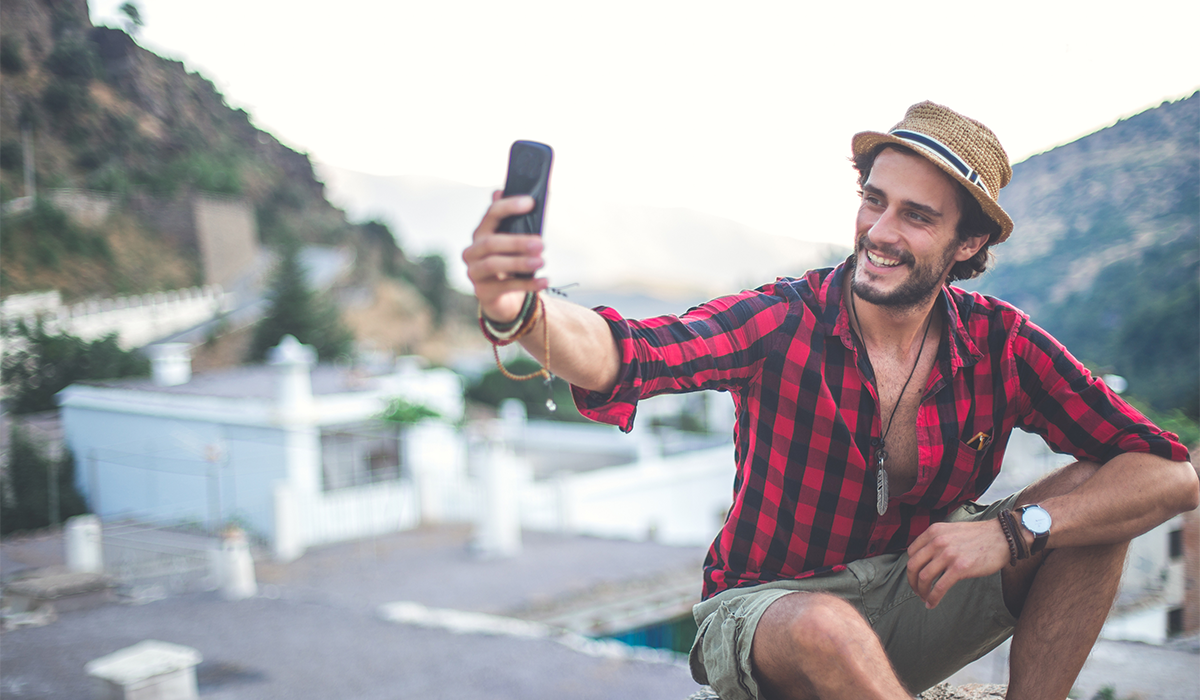 Do you remember being 10 years old, seeing adults walk by, and thinking, "Man, they look so put together. They must have everything figured out." BUZZER SOUND. WRONG. Now you're the adult, and let's be honest: Everything is not figured out. In fact, as a 20-something, your adult life is just beginning. At 10 years old, you must have thought turning 20 was light-years away. Well, here we are. The same thing goes for imagining yourself as a 60-year-old. It feels like forever away, but eventually, it will happen—no matter how much kale you eat, how much yoga you practice, or how many night creams you apply before going to bed. There's no way to avoid aging, but you can dodge financial troubles in the future if you start planning for retirement now. Like, right now. Not tomorrow. Now.
First things first, we need to know if you have a job or are planning on getting a job soon. If so, inquire about a 401(k) with a match program. Granted, not all first-time jobs or freelance gigs will come with those perks. Generally, full-time positions with salary pay include a 401(k), but don't let that discourage you from looking for work. It'll take time to build up your skill set.
You've probably heard of a 401(k) before, but what exactly do those numbers mean? A 401(k) is just a fancy way of saying a savings and investment plan. It's a plan offered by employers that gives employees a tax break on money they put aside specifically for retirement—nothing else. So if you make a small contribution to your 401(k) each paycheck, and perhaps increase your contribution by 1% each year, you'll receive a lower tax bill. And any changes to your paychecks may go completely unnoticed. That's why it's a good idea to look for a job that offers a 401(k) plan.
Obviously, beggars can't be choosers when it comes to finding a job, especially before the end of the month when rent is due. No job is too small when bills are involved. If this is your first job, it's likely in either the customer service or hospitality field. Starbucks, maybe? What about TJ Maxx? Or a cashier at Fred Meyer? Even if a 401(k) match plan in unavailable at the moment, there are still ways to get ahead with your retirement plan.
One example is an IRA (Individual Retirement Account). Meet with a wealth management professional (Hey! We have those at our branches!) to discuss how you can get set up, or you can always consult the internet. There are two types of IRAs: Roth and traditional. To open an IRA account online or at your financial institution, set aside a good starting amount of money that will go toward retirement. Around $1,000 is recommended by financial advisors, but IRAs can be opened for as little as $25–$50. Move that money from your bank (using a routing number and bank account number) into your new IRA account. You can also add to your IRA on a monthly basis. Keep in mind that IRAs do not come with a match program.
A second option is to open a CD. No, not the kind you used to place inside a Walkman or boombox. Gosh, we feel old now. CD stands for certificate of deposit. It's a type of savings account found at many banks and credit unions that pays a set interest rate on deposited money. As with anything, there are pros and cons of opening a CD. The biggest pro is security: It's the lowest risk investment. Another benefit is CDs often offer fixed rates for fixed terms. For example, with iQ, you can choose 12 months, 24 months, 36 months, or 60 months—all with various APY rates. The one con to make note of is that your money is held for that specific time period. So it's not recommended for those who need fast access.
If you're still curious about other options, open a money market account. It's similar to a CD in that it comes with a high interest rate, but it requires a much higher deposit and a larger minimum balance. Now if you want to get really fancy, stocks, mutual funds, and bonds are always available. We're trying to keep these tips as simple as possible (for beginners), but if you're the type of person who loves to do financial research, go for it!
Our last, and possibly biggest, tip is to find a way to generate income at all times. This is also known as passive income. Ever heard of a pay-per-view or pay-per-click model? That's passive income: Revenue continuously increases over time, even when you're off the clock or away on vacation. And you don't have to do anything except watch the dollars roll in.
Passive income come in many forms, such as ads on a YouTube channel or blog. Or it could it be an investment or Etsy shop. The key with passive income is that any money that comes in should be recycled to keep your method of passive income going. For example, any money that comes from your blog, shop, or channel should be put back into your blog, shop, or channel. No spending elsewhere. Hopefully, we've made saving for your retirement a little less scary—and a lot less boring. Now it's time to get started planning, and remember,
iQ
is here to help!