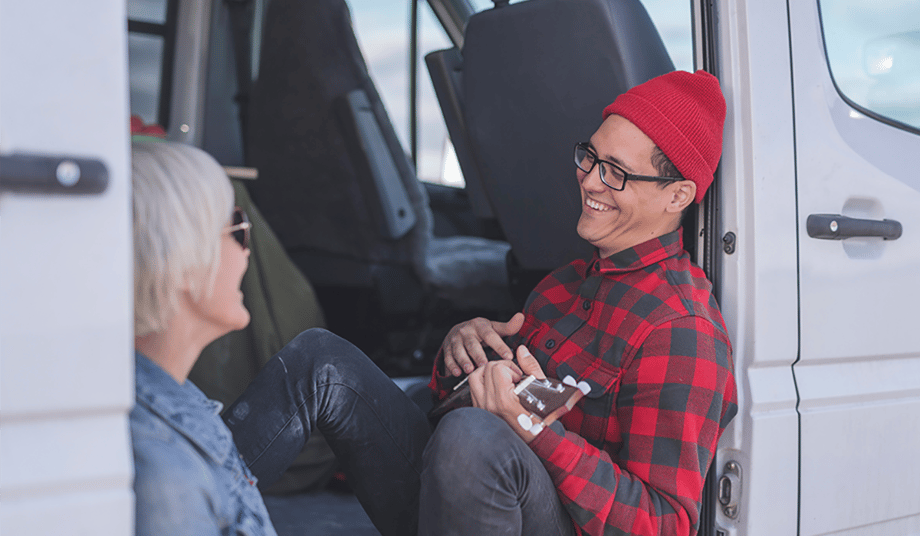 OMG, you're engaged! A million thoughts must be going through your mind right now. From the catering menu to the guest list, future brides around the world want the perfect wedding. Easier said than done, though, right? Each fiancée has her own version of what "perfect" means. Perhaps it's a country hillside wedding, a snowy mountain reception in Denver, or a minimalistic, modern venue in the heart of Brooklyn. Location is one thing, but what about the wedding cake? The music? The dress? The seating chart? Personally, I know so many girls who have been planning their dream weddings since the age of five. But I also have friends who have no idea what they want when they big day comes—no Pinterest boards or bookmark tabs about anything wedding related. Regardless of where you fall on the spectrum, there's something to learn from these budgeting tips.
First things first, it's helpful to draw wedding inspiration from certain places. Surely you've been to at least one wedding in your life. Is there anything that stands out from the ceremony or reception? Was the music particularly good? Did you like the venue? Was the bride's dress train so long that she could barely even dance to "Shout" by The Isley Brothers? Such a classic wedding song. Even if you've never thought about your wedding day before, now is the time to start pulling inspiration from past experiences. Social media is another great place to explore, especially Pinterest. This app is great for creating idea boards, so all your wedding pictures can stay in one organized place. You can save pictures, cocktail recipes, and location venues, and—get this!—you can shop on Pinterest now too. See a nice dress? You may be able to buy it through the app with just a few clicks.
Now that you have the bare bones in your pocket, it's time to choose a wedding theme. So which wedding theme is the most budget-friendly? Is there a clear winner? Why yes, there is. Many bridal guides consider the modern, minimalist wedding as the least expensive option. This a perfect example where less is more. Minimalist weddings typically focus on one color, such as white, champagne, or a pastel hue. More wintery colors include brown, green, silver, or icy blue.
If you're obsessed with the idea of a rustic wedding, wood is your best friend. It's wallet-friendly and easy to find, and you can even customize the look yourself. Don't be afraid to pick up a paintbrush or a saw—try making some decorations yourself to save money. DIY can be fun. Take advantage of yarn, string, and balloons. The best part of planning a wedding is there are no rules.
Now let's get specific about flowers. Boyfriends and husbands in the doghouse around the world know just how expensive flowers can be. So skip them! Try blueberry centerpieces, foliage, and garlands. There's more to nature than flowers, and it will look just as pretty. Heck, I saw dried fruit sprinkled across the table at my friend's wedding in San Diego, and it was a gorgeous touch. Look below sea level for more inspiration, and include seashells or white sand. Even black sand can add an elegant touch if you're going for a monochromatic look.
Here are some tips for centerpieces: Consider stacking multiple centerpieces on top of each other to make more of an impact. And add functionality by using candles. They look pretty and provide an actual service: light. What good is a stunning wedding dress if the guests can't see you?
Next up is the cake. You certainly don't need a three- or four-tiered cake if you're on a budget. No one eats that much cake anyway, and you'll likely wind up throwing most of it away before leaving on a honeymoon. The best way to have your cake and eat it too (get it?) is to have one cake for the bride and groom and a "community" cake for all the guests to share. Or swap out a wedding cake entirely for smaller desserts such as ice cream scoops, cupcakes, brownies, or mini cake pops.
And who said dessert has to be sweet? Why not end the night with coffee and a cheese plate? There's so much room for creativity and ingenuity on a charcuterie board. It may be cheaper to spend money on cheese, meat cuts, olives, and fruit jams instead of a cake. A charcuterie also invites your guests to snack throughout the night. No one wants a "hangry" bridesmaid. Kill two birds with one stone by making your table centerpieces edible.
Of course, these tips won't feel all that helpful if there's no time to actually plan the wedding. Say you have a super demanding job or other commitments that limit your time. Is it in your budget to hire a wedding planner? If a planner will relieve you of certain stressors and migraines, consider hiring one just for the big day to make sure everything runs smoothly. Don't shy away from asking friends and family to help out as well. On your special day, the last thing you want is to be nervous about the schedules, vendors, and other logistics.
And there you have it. Now your dream wedding, complete with a delicious cake and breathtaking centerpieces should feel much more attainable and realistic. Many girls dream of this day, but very few actually set aside money for it each month. That's why budgeting for a wedding may seem harder than budgeting for a new car or family vacation. If you're able to cut corners in certain places, it will allow you to spend extra money on things that really matter, such as the dress or the photography, so you can look back on this special day for the rest of your life. Happy planning!