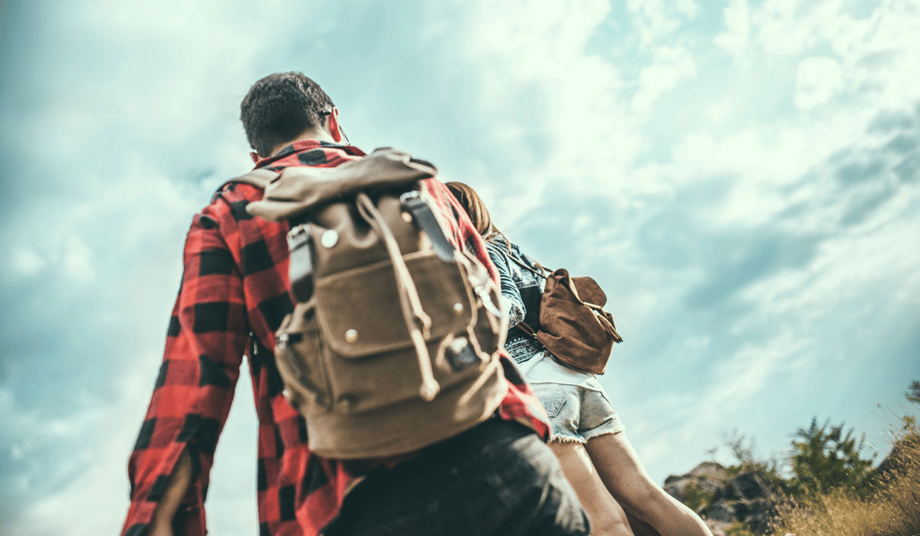 Everyone needs to take a vacation once in a while, and most families want to get away from home. Traveling to exotic locations is fun and can make for a terrific vacation, but without proper travel budgeting it also can put you in serious debt.
According to the LearnVest Money Habits and Confessions Survey, 74 percent of families accumulate an average debt of $1,108 to pay for their annual vacation. On average, Americans spend 10 percent of their yearly income on vacations, and a quarter of survey respondents spend 15 percent. The truth is that many families don't even budget for a vacation. Considering how much vacations can cost, this can be an expensive mistake. However, by choosing the right destinations with proper travel budgeting, you don't have to break the bank.
If you are looking to travel, you want to choose destinations where the dollar goes farther and where accommodations, meals, and services are less expensive. If you are interested in traveling abroad, here are some of the more affordable destinations:
Lodz is the third-largest city in Poland, with outdated factories and industrial spaces that are being renovated into shopping, entertainment, and cultural centers. The Manufaktura center, for example, has shopping, the MS2 Museum of Art, zip lines, and artificial beaches. Even with modernization, this city maintains much of its old-world charm.
If you are looking for a European destination with lush outdoor scenery that is rich in history and culture, consider Bosnia and Herzegovina. It's less expensive than other European countries and has much to offer the adventurous traveler.
Morocco is one of the most stable African countries and one of the easiest to get to. It can be a very inexpensive adventure if you are careful about the eager street merchants.
The Maldives lets you really get away. Located in the Indian Ocean just southwest of Sri Lanka, the Maldives offers some fantastic resorts, as well as choice guesthouses and some of the best diving and snorkeling in the world.
Barcelona, Spain, is a popular seaside destination with great food and abundant local culture. It also has some of the best modern and classical architecture in Europe.
If you want to get a taste of South American and you have limited time and money, consider a trip to Ecuador. Ecuador offers a mix of great beaches, Amazonian rain forests, and beautiful Andean scenery.
If you are more interested in a vacation closer to home, there are some great vacation deals in North America as well.
New Mexico continues to be an affordable destination. The average price of a hotel in Albuquerque is $95 a night, and New Mexico is home to great historical sites, such as the White Sands National Monument. And be sure to spend some time in Santa Fe.
For an inexpensive Mexican holiday, consider a trip to San Miguel de Allende. It can be relatively easy to reach by air and offers inexpensive accommodations, an art scene, and a fun nightlife. It's also a World Heritage site.
Vancouver, in British Columbia, offers everything you could want for a getaway—great food, natural beauty, outdoor activities, and cultural attractions. Many consider Vancouver to be Canada's culinary and cultural capital.
Planning and Travel Budgeting
To have a happier vacation with less worry about the bills that come later, plan your trip in advance. Prepaying for expenses such as hotel accommodations and car rentals can save you money. However, without proper travel budgeting, you can't really determine what kind of vacation you can afford, or how much money to set aside from your monthly budget.
The best way to approach travel budgeting is to break it down into these basic components:
Transportation. Whether you intend to go by plane, train, or car, estimate your transportation costs before you buy. Be sure to budget so you can purchase tickets in advance. The latest research from CheapAir.com shows that the best deals on airfares are available 70 days before departure.
Accommodations. Depending on your destination and how you like to travel, you have more options for accommodations than ever before. Airbnb has been giving hotels new competition with terrific prices, but be sure to read the reviews carefully; many Airbnb deals look much better online than they do in person. You can also get discounted hotel deals if you pay in advance. Do some online comparison shopping using sites such as Hotels.com, or check room rates on hotel websites. If you travel frequently, consider aligning yourself with a hotel group such as Marriott and take advantage of their loyalty programs.
Meals. Eating out is part of the fun of vacation. If you don't want to eat fast food every night, be sure to plan ahead for your meals. Tools such as OpenTable can help you find interesting restaurants and estimate the cost of meals.
Attractions. Your travel budget should include the cost of amusement parks, museums, bus tours, adventure tours, or whatever else you want to do on vacation. Do some research to determine approximate costs and plan out your activities in advance.
Getting around. In addition to getting there, you need to get around once you arrive. Whether you decide to rent a car, use cabs, or take public transit, be sure to estimate local transportation costs. Many cities have public transit passes that can save you money, but some of them, like London's Visitor Oyster card, have to be ordered in advance.
Travel dates. When you travel can save you money. If you have flexibility in your vacation plans, consider traveling off season. You can often find better airfares and hotel deals if you go when your destination is less popular. For example, traveling in the fall is often less expensive because children are in school, and flying mid-week is often less expensive than on weekends.
Saving. Once you have a vacation budget you need to start saving for your trip. Allocate some cash each month for your vacation fund, and put it away in a savings account where you are less likely to access it. You can also take advantage of automatic savings plans such as iQ Credit Union's Easy Saver plan, which rounds up debit card spending and puts the difference in your savings account—plus we'll give you a 5-percent match on what you save (up to $300 each year)!
Successful travel budgeting and careful planning will not only save you money but will also reduce stress on your family and your budget. In fact, planning the trip is half the fun. Take some time to check out your destination online, identify interesting neighborhoods, and seek out attractions and events that appeal to you. It also helps to
build up your savings account
in advance! Carefully planning in advance can make your vacation that much more enjoyable.