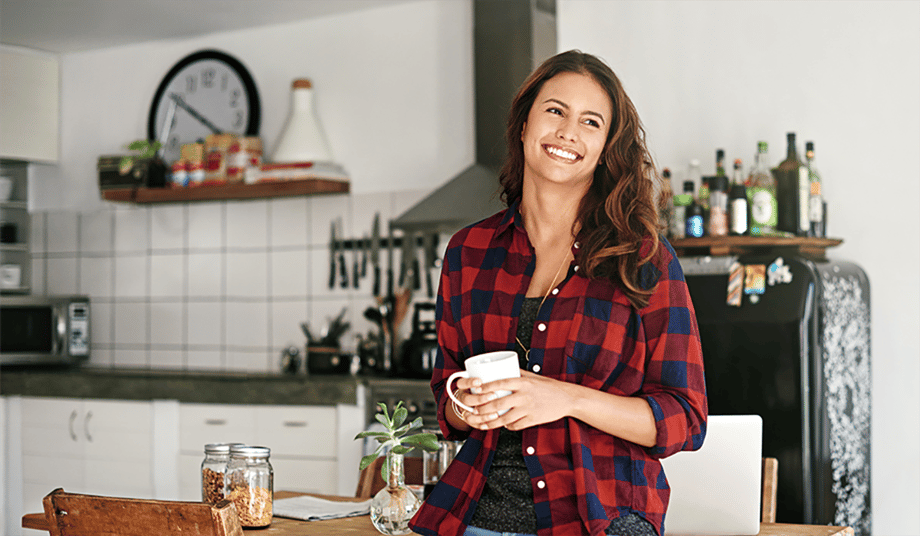 Student loan debt has become a fact of life for many college graduates. Many who are planning to attend college these days will have to borrow to accommodate rising tuition fees, but statistics continue to show that a college degree gives you a career advantage. However, for many, it's still harder than ever to prepare to pay off those student loans when you graduate and are just starting out in your chosen career.
According to Experian, more than 148 million Americans have outstanding student loans, and for many Americans, student loan debt is second only to mortgage debt. At the same time, the demand for college graduates is greater than ever. The latest data from the U.S. Bureau of Labor Statistics shows that among those who are 25 and older, the unemployment rate for college graduates dropped from 2.4 to 2 percent over the previous year, while the unemployment rate for those without a college degree dropped from 4 to 3.6 percent. In many cases, employers want to hire college graduates. In 2018, college graduates earned a median salary of $45,000 per year compared to $30,000 for high school graduates, and so having a college degree still certainly pays off.
At the same time, the student loan crisis continues to worsen. Experian also reports that total U.S. student loan debt climbed to $1.41 trillion in 2019, an increase of 116% over the previous 10 years. The average college graduate now carries $35,359 in student loan debt, which is a 26% increase over the past five years, and nearly 10% of student loans are delinquent by 90 days or more.
You don't have to become one of these statistics. Take a deep breath and realize that you are not alone. Millions of Americans are taking charge of their student loans, and you can too. With a little planning, you can approach your student loans intelligently and develop a strategy for freeing yourself from debt.
Getting Started with Student Loan Debt
To get started, take an inventory of your student loans so that you know what to expect. Most student loan underwriters make it easy to understand the terms of your loan and arrange for payments.
Start by making a list of your student loans. Chances are that you have some federal student loans, which are usually handled by Sallie Mae, although it's common for student loan servicing companies such as Navient, Nelnet, and Great Lakes to manage loan payments. Identify which companies are handling your loans and what options they offer for payment. Most of them allow you to schedule automatic withdrawals from your bank account or against a credit card, or you can make manual online payments.
As you set up accounts with your loan servicers, be sure to verify the details of your loans. What is the total amount of your student loan debt and what are the monthly payments? Also, determine if your payments may change. For example, most federal student loans have fixed rates, but loans from banks, credit unions, and private lenders can offer variable rate loans so that the interest adjusts according to the prime rate. Some loans also have a graduated payment schedule that increases payment amounts over time.
Also, determine when you have to start paying back your loan. Most underwriters allow a grace period of six months from the time you graduate. There are circumstances under which the grace period can be extended, such as if you continue to be a full-time student or are in the military. Some lenders will also let you suspend payments if you are unemployed.
You should also consider options to reduce your loan payments. Sallie Mae, for example, offers cash back credit cards to help you pay down your student loan debt.
Budgeting for Student Loan Debt
When you have a list of your monthly student loan payments, you can start to create a repayment plan that fits into your household budget. Just include student loans in your budget same as you would rent, utilities, groceries, or other monthly expenses.
As you create your budget, you want to determine how much money to put away for loan payments as well as where to put it. Automatically withdrawing loan payments from your bank account can be convenient, but you have to be sure to keep enough in the account so that it's not overdrawn when the loan payments come due. Consider using a savings account to save your student loan money and set up a scheduled funds transfer to your checking account to cover the loan payments. You should also explore other options for putting money aside, such as credit cards that earn cash and plans like the iQ Credit Union Easy Saver, which rounds up debit card transactions and deposits the difference in your savings account.
When planning out your household budget, be sure to allocate money for other things, such as vacation spending and setting aside money for retirement.
Reducing Your Student Loan Debt
As your career starts to take off and you earn more money, you can start thinking about paying off or restructuring your student loan debt. Here are some ideas:
Debt avalanche approach versus snowball approach—If you want to pay down your loans faster, you can adopt either the avalanche strategy or the snowball strategy. With the debt avalanche, you pay a little more than is owed each month on all your loans. With the snowball, you choose the smallest loan and concentrate on paying that off, then move to the next smallest loan.


Refinancing your student loans—There are dozens of companies out there that will refinance your student loans so that you can lower your payments or pay less interest. However, be sure of the terms of the loan and that you will definitely end up saving money before you commit.


Loan consolidation—If you have more than one student loan, then combining them into one loan payment may be a good idea because it might save you interest or lower your monthly payments. Most lenders that handle loan refinancing can help you consolidate your loans.


Jobs that offer debt forgiveness—There are some professions that offer student loan forgiveness, such as teaching, nursing, a variety of medical professions, and public service jobs. Military service and employment at a federal agency also offer student loan forgiveness.
Managing student loan debt is only one of the financial challenges you will face when you graduate. Learning how to manage your student loan debt along with your other financial obligations is a skill that has to be acquired; it doesn't come naturally. Remember that the professionals at iQ Credit Union are always available with information and advice. To get started, be sure to download our Financial Survival Guide.