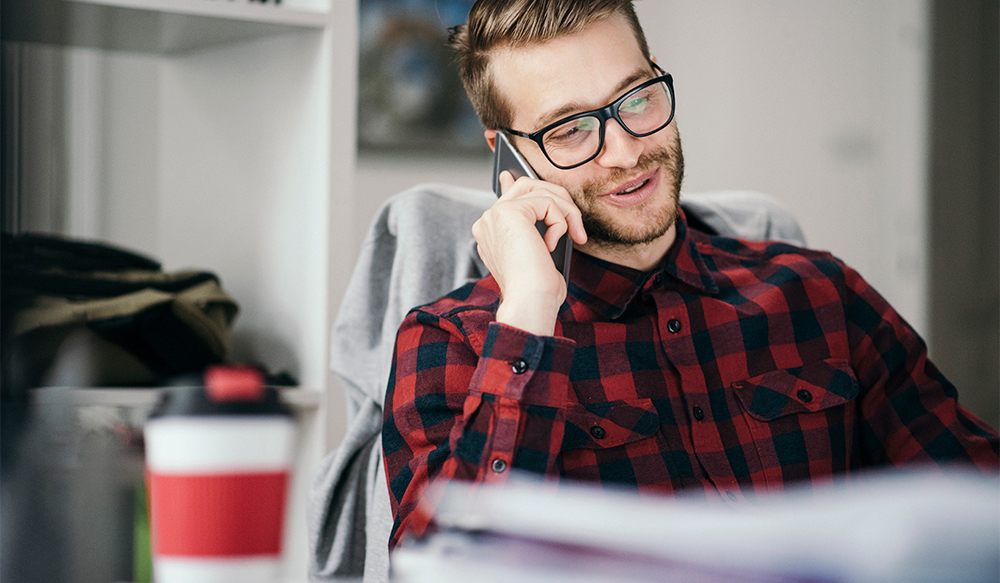 Just as everyone has to take care of their physical well-being, they also need to take care of their financial health. Eighty-five percent of Americans report that they feel some degree of anxiety around money, but the best way to alleviate financial stress is to have a plan. Everyone should have a strategy to promote their own financial wellness.
What Is Financial Wellness?
When we talk about financial wellness, we are talking about promoting a healthy financial life. Just as you have to care for your body, you should take care of your money so that you can eliminate any financial stress.
Financial wellness is about having confidence in your finances. It means you have enough money coming in to support yourself and your family. Your bills are paid on time. You have savings in the bank.
Financial wellness also means you are prepared for emergencies. You should have enough savings to cover three or more months of living expenses in case you lose your job or have a family emergency, although some experts suggest you should save even more.
You also want to feel confident about your long-term financial goals. Whether you are saving for a house, have a college fund, or are looking forward to retirement, you should feel you are on track with your long-term financial goals.
To maintain financial wellness, you should feel secure and that you are headed toward the financial future you want.
How Can You Gain Financial Wellness?
Remember that money is a tool that you control; it does not control you. To relieve financial anxiety and start practicing financial wellness, you can follow these four practical steps:
1. Relieve your immediate stress
Start by taking a deep breath. Acceptance of your financial situation, whatever it may be, is the easiest way to relieve money worries.
Don't assign blame or beat yourself up over your money problems—there is no blame or shame. Also, remember that no matter how bad things look, you are not alone. Especially in times like now, when we are all anxious about the COVID-19 pandemic, we all share many of the same concerns.
You can relieve stress by focusing on positive things—focus on gratitude, make a list of things to be thankful for, and count your blessings.


2. Do a reset
After you have regained some perspective, start revising your financial strategies. You can begin by revisiting your household budget.
If you have lost income, do you need to adjust your spending? Can you get unemployment benefits or find another source of income? Do you have an emergency fund? Do you need to prioritize your bills?
It always pays to re-examine your finances and find ways to save. For example, you can reduce your grocery bill by planning meals in advance, using coupons, and cutting out snacks and other unnecessary purchases. You might be able to save money on your utilities by using less energy, and you can cut back on services such as your phone and cable TV.
Some companies are giving customers a break because of the pandemic. If you need to, contact your creditors to see if you can arrange a payment plan. Coming up with a concrete plan of action will help relieve stress and promote financial wellness.
3. Maintain a work-life balance
You may find yourself working at home during the pandemic. Staying focused while working at home is difficult, so establish some ground rules to separate personal and work time.
If you are feeling a financial crunch, you might also consider adding a side hustle to your job. Be sure to structure specific times for work and leisure and set up a physical location you can designate as your work space.
4. Plan for the future
To relieve financial anxiety, consider how you can secure your future. Start by including savings in your household budget. Your immediate priority should be building up an emergency fund, but you can use that as a stepping stone to generate more savings.
As you accumulate more money, diversify with certificates of deposit, investments, and other strategies to increase your wealth. Also, assess your debt and create a plan to manage your long-term debt, such as student loans, and pay off any short-term debt, such as credit cards.
iQ Credit Union can help relieve your financial anxiety. iQ offers financial literacy programs to give you the tools you need to manage your money. We also offer personal loans and short-term funding options to help you manage your debt. Of course, we also have savings accounts, retirement planning, and other financial services.
Our goal is to be your financial partner and help you make the most of your money. To get started, check out our Financial Survival Guide.