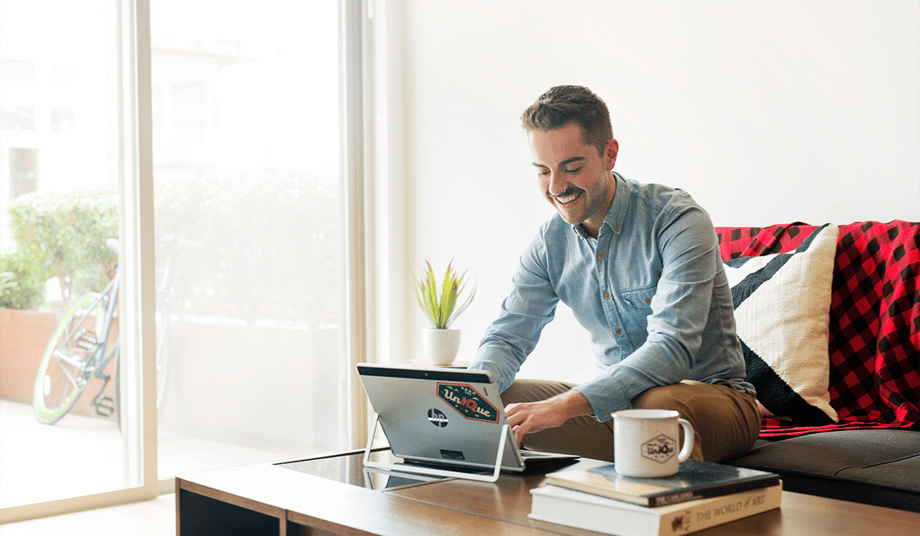 The COVID-19 crisis has had an impact on everyone, especially in the pocketbook. Stay-at-home orders and closed businesses are affecting paychecks for many Americans.
Fortunately, the Senate passed the Coronavirus Aid, Relief, and Economic Security (CARES) Act on March 25 so the federal government could step in with a stimulus check for most taxpayers. Unfortunately, there is still confusion surrounding the stimulus checks, including questions about eligibility, and how and when the checks will be delivered.
This blog article provides information that should help answer the most common questions everyone is asking about federal stimulus checks.
Who Is Eligible for a Stimulus Check?
According to the Internal Revenue Service (IRS), you are eligible to receive a stimulus check if you are a U.S. citizen, permanent resident, or qualified resident alien; you were not claimed as a dependent on someone else's tax return; and your income was under the applicable threshold. If you are single, filed taxes in 2018 or 2019, and reported an adjusted gross income of less than $99,000; filed as head of household and earned less than $112,500; or are married, filed jointly, and reported an income of less than $198,000, then the IRS will use your most recent tax return to determine your eligibility and payment amount.
How much you receive depends on your income. Payments are reduced by $5 for every $100 exceeding $75,000 for individual filers, $112,500 for head-of-household filers, and $150,000 for married couples filing jointly. For example, if you are a single filer, you are eligible to receive:
$1,200 if your adjusted gross income was no more than $75,000
$950 if you earned $80,000
$700 if you earned $85,000
$450 if you earned $90,000
$200 if you earned $95,000
The same sliding scale is applied to married couples whose earnings were no higher than $198,000, and $500 will be added to the amount for each dependent child under 17.
If you cannot be claimed as a dependent and your income did not surpass the applicable threshold, you are still eligible for a stimulus check even if you didn't file a tax return, but you will need to complete the online IRS form first.
If you owe the IRS money on back taxes, you are still eligible to receive payment. People receiving social security checks or railroad retirement benefits, and veterans who receive Compensation & Pension (C&P) payments, are also eligible for a stimulus check.
However, if you can be claimed as a dependent on someone else's tax return, such as if you are a high school or college student, you are not eligible for federal relief funds.
When Will I Receive Payment?
The big question is, when will you see the money? The answer depends on a few factors.
If you filed your taxes electronically and the IRS has your bank account information from a previous refund or payment, you may have already received your stimulus money. According to the IRS, 88 million taxpayers received their stimulus payments as of April 17. If you have not received a stimulus payment yet, you can speed up the process by setting up direct deposit with the IRS.
What Should I Do with the Money?
Once you receive the stimulus payment, how you choose to use it is up to you. You can use it to pay bills or to pay down your credit card debt. You might use it to buy essential supplies you need while you shelter in place. You can also support local businesses by ordering takeout food, ordering from your local pharmacy, or buying gift cards from local businesses for the future.
You might think about building your savings. If you have an emergency fund, you may have had to use some of that money to pay bills during the pandemic. It might be a good idea to rebuild or add to your emergency savings. You might also consider adding to your retirement account.
If you want to build your wealth, now might be a good time to invest because stock prices have plummeted. The stock market has been hit hard by the pandemic, although some sectors, such as technology, aren't suffering as badly as other market segments. If you have a long-term wealth management strategy, work with a broker to determine which segments of the market are most likely to rebound.
No matter how you plan to use your stimulus check, iQ Credit Union has the financial tools you need. We have savings accounts, money market accounts, individual retirement accounts, investment services, and more. iQ Credit Union is proud to partner with its members to help them manage their money and build wealth.
If you need some ideas about what to do with that extra cash, or if you are just looking for better ways to manage your money, be sure to check out our Financial Survival Guide. You might want to consider using your stimulus check as seed money for your future.