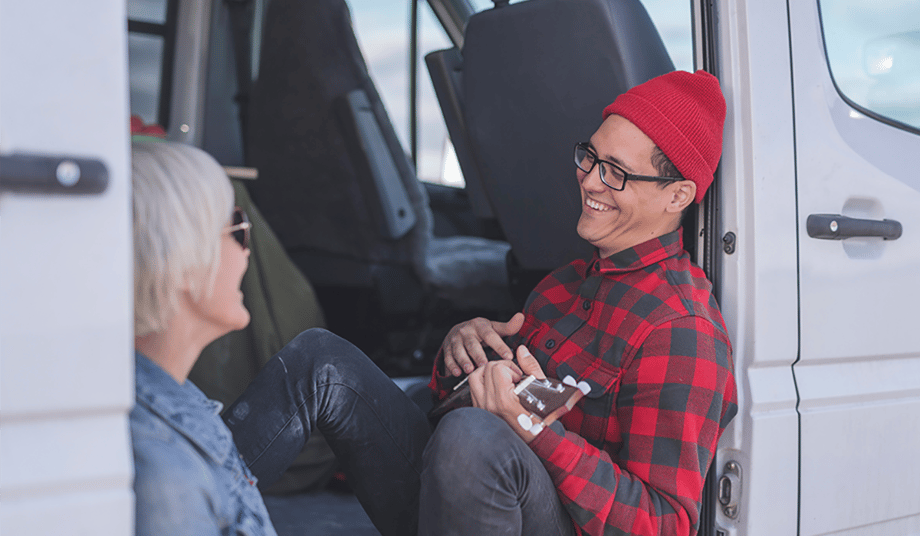 When you first get engaged, there is so much to think about. In addition to the plans for the wedding and the honeymoon, you have to consider changes to your living situation, legal issues such as changing your will, and—perhaps most important of all—how you are going to deal with your finances. Should you commingle your assets? What about opening a joint bank account? What are your goals for your financial future?
Twenty-one percent of divorced couples cite money as the root cause of their split, so starting off on the right financial footing is important. A survey by Ramsey Solutions indicates that disagreements about money are the second-leading cause of divorce. The study also shows two-thirds of all marriages start in debt, and 94% of those who said they have a "great" marriage discuss their financial plans openly with their spouse.
Knowing how to effectively manage your finances as a couple is one of the keys to a successful marriage, so here are some financial tips that all newlyweds should consider:
Discuss your financial habits. Everyone tends to view money differently, and they have different strategies for managing their money. Some use their credit cards to track expenses. Others prefer to use cash so they don't overspend. Some are meticulous about tracking expenses, while others wait until their bank statement arrives. Everyone has a different fiscal style, so review your similarities and differences in advance.


Establish financial goals. As a couple, you want to be on the same page about your future, so set near-term goals, such as your next vacation, and long-term goals, such as retirement. Your goals will change with time, but you should be open and discuss those changes so you can plan accordingly.


Take inventory of your finances. Make a list of all your assets and debts. Decide how you want to prioritize your financial activities, whether it's paying down debt or increasing your savings. You also will have to make decisions about your assets and who owns what. For example, do you want to set up a joint checking account or pool your savings?


Create a budget. The most important financial tip for any couple or family is to create a family budget. Make a list of income sources, and then make a comprehensive list of expenses. In addition to food, rent, and utilities, be sure you account for all credit cards, student loans, and other expenses, whether those costs are part of your new life together or debt that is brought into the marriage. You then can make intelligent decisions about spending and savings strategies.


Establish rules as to how you will handle finances. You should be able to establish basic ground rules about how you manage your money. For example, who will manage the household accounts and pay the bills? You also should set a threshold for what you consider a major expense that needs to be discussed ahead of time. Other considerations will arise, so negotiate between yourselves and add them to your financial rule book.


Adjust for joint expenses. You have heard the phrase "two can live as cheaply as one." Don't believe it. You do save on rent, utilities, and groceries, and you will probably save on car insurance, but other expenses may increase. You will likely want to improve your lifestyle (e.g., no more using milk crates as furniture), and you will want to share new experiences such as travel. Take a look at your expenses and see if there are categories where it makes sense to consolidate, versus those where maintaining separate accounts is more cost-effective.


Don't forget your taxes. Once you are married, you will likely want to file a joint tax return. That means filling out new W-2 and W-4 forms and adjusting your withholdings to make sure your taxes are covered. You will probably save on your taxes by filing jointly, but be sure to maximize your tax advantages. For example, you can use your 401(k) retirement savings plan at work to reduce your taxable income since 401(k) contributions are tax-deferred. You also can use an individual retirement account (IRA) to save and reduce your taxable income.


Prepare for an emergency. Medical bills, layoffs, unexpected expenses ... things come up in life. Make sure you have enough money set aside to cover a few months of living expenses should you need to dig into your savings.


Invest for the future. As you start your life as a married couple, you want to plan for the future, including retirement. Talk to your financial advisor about establishing a retirement account. Open a joint IRA and consider other long-term savings strategies such as certificates of deposit (CDs). As your savings grow, consider moving money into investments as part of your retirement plan. Retirement planning should be a joint effort. Discuss your options and agree on a strategy that suits your temperament and goals.
Getting married is probably the biggest milestone in your life, and you want to start out with a well-developed financial strategy. The more you discuss your finances and strategize together, the stronger your marriage will be. If you want more tips on how to effectively manage your money, remember that the professionals at iQ Credit Union are always here to help.