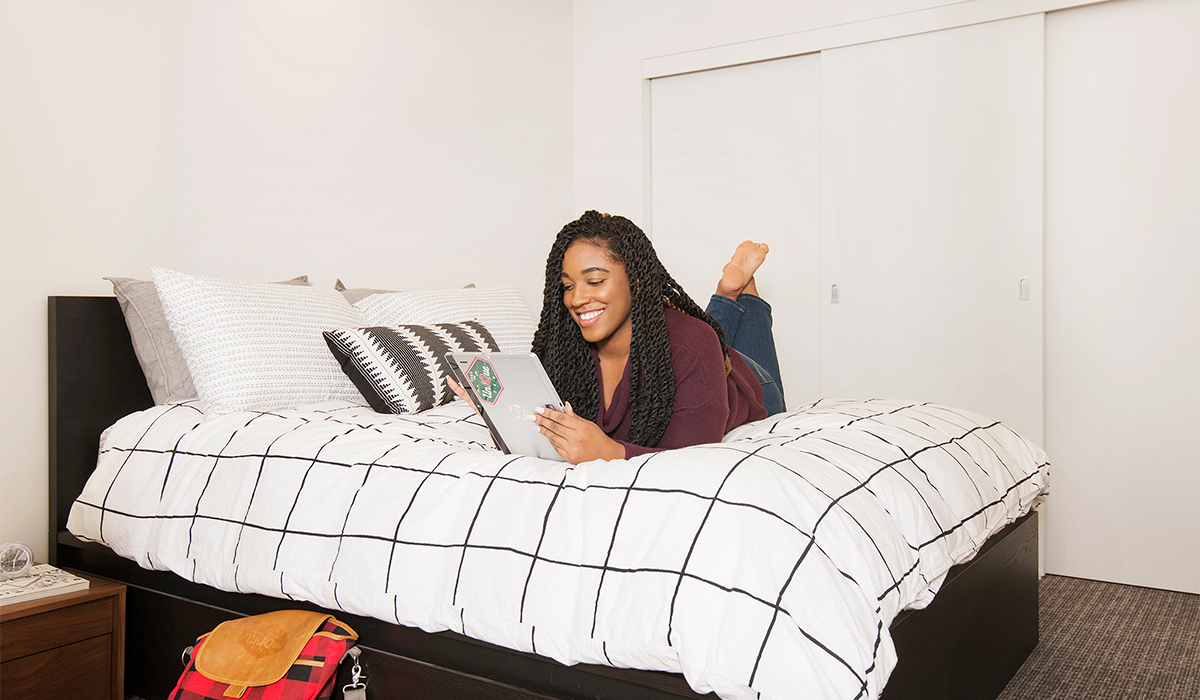 Prepping for gift-giving season should be something you look forward to. When you prepare ahead of time, you can make sure you're spending an appropriate amount. You probably have a household budget where expenses are carefully calculated, but when it comes time for holiday gifts and entertaining, the budget goes out the window. How many times have you dreaded opening your January credit card and bank statements because of the damage you've done to your checking account over the holidays?
With the right planning and a little discipline, you don't have to fear overspending for the holidays. Your checking account can be a great tool to help you manage your holiday expenses, if you take the time to prepare.
Create a Holiday Savings Plan

One of the best strategies, of course, is to save well in advance of the holidays. You can create your own holiday savings plan by using your savings account to store holiday cash. Set aside money from your paycheck to cover holiday expenses. If you have trouble saving, you can also set up automatic transfers so money is regularly deducted from your checking account and moved to savings, which makes saving that much easier.
Take advantage of other simple savings strategies like the Easy Saver program from iQ Credit Union that automatically rounds up the dollar value of each purchase and puts the difference in your savings account. You'd be surprised how fast you can build your holiday fund.
If you can plan far enough in advance, consider opening a certificate of deposit (CD) that matures in time for the holidays. It's an easy way to lock away a sum of cash and earn interest at the same time.
Create Your Own Naughty-and-Nice List
The first thing you should do to control holiday spending is create a budget. How much are you planning to spend over the holidays? When determining your budget, consider, for example:
How many family members receive gifts

Whether you plan to host a holiday dinner party

If holiday travel is in your plans

Gifts for officemates, the newspaper carrier, and others
Make a list of everyone you plan to by gifts for, and establish how much you will spend on each person, even if you don't have a specific gift in mind. If you can set a limit on gift spending, then there will be no surprises when the January bills come due.
Of course, once you establish your holiday budget, it's important to stick to it. If you decide to buy more gifts or spend more on gifts for people on your list, then adjust your budget accordingly.
Use Cash Only
One of the traps that many families fall into is overloading their credit cards during the holidays. Make a resolution to use cash only! Transfer your holiday savings into your checking account, and use your debit card to make planned holiday purchases. That way, you will be less tempted to overextend your credit cards.
If you do plan to use credit cards for larger purchases, work that into your budget. Include the estimated costs, and when you actually make the purchase, add the expense to your budget, including the costs of carrying any credit card debt into the new year (interest).
It's also a good idea to keep receipts for every purchase. This makes it easier to keep track of your spending, and it also serves as insurance if something needs to be returned.
Also, consider using coupons when shopping. Some retailers routinely mail discount coupons, and they offer email and online coupons. When collecting coupons, be sure to check the fine print for exceptions and conditions, and be sure to check the expiration dates.
Open the Right Checking Account
You want to make the most of your checking account year-round, but having the right checking account can really pay off during the holidays. Your checking account is where you will ultimately stash all your holiday cash, so you want to make sure you have checking that is free and easy to use.
First, eliminate any checking account fees. Many banks charge monthly maintenance fees, overdraft fees, and add other charges to their checking accounts. Those fees add up quickly. If you are paying $15 in monthly maintenance fees, that adds up to almost $200 for the year—more than enough to buy a few ugly sweaters.
Also be sure it's easy to transfer money in and out of your account. You should be able to tie your checking and your savings accounts together to make cash transfers easy and immediate. Look into different features of your checking account, such as online and mobile banking. You never know when you'll find an inspired gift and need to move some money right away.
Most credit unions offer free checking, as well as web services and mobile banking. If you become a member of a credit union, you get all the benefits you need for holiday shopping, including free checking, overdraft protection, unlimited check writing, identity theft protection, competitive interest rates, and more. And as a member of a credit union, you can expect outstanding service.
This holiday season, you can avoid a holiday-spending hangover. Plan early. Establish a holiday budget, and start saving for the holidays—or even for next year's holiday season. If you budget carefully, use the right checking account, and resist overspending, you can have a truly happy holiday, free from worrying about paying extra bills.